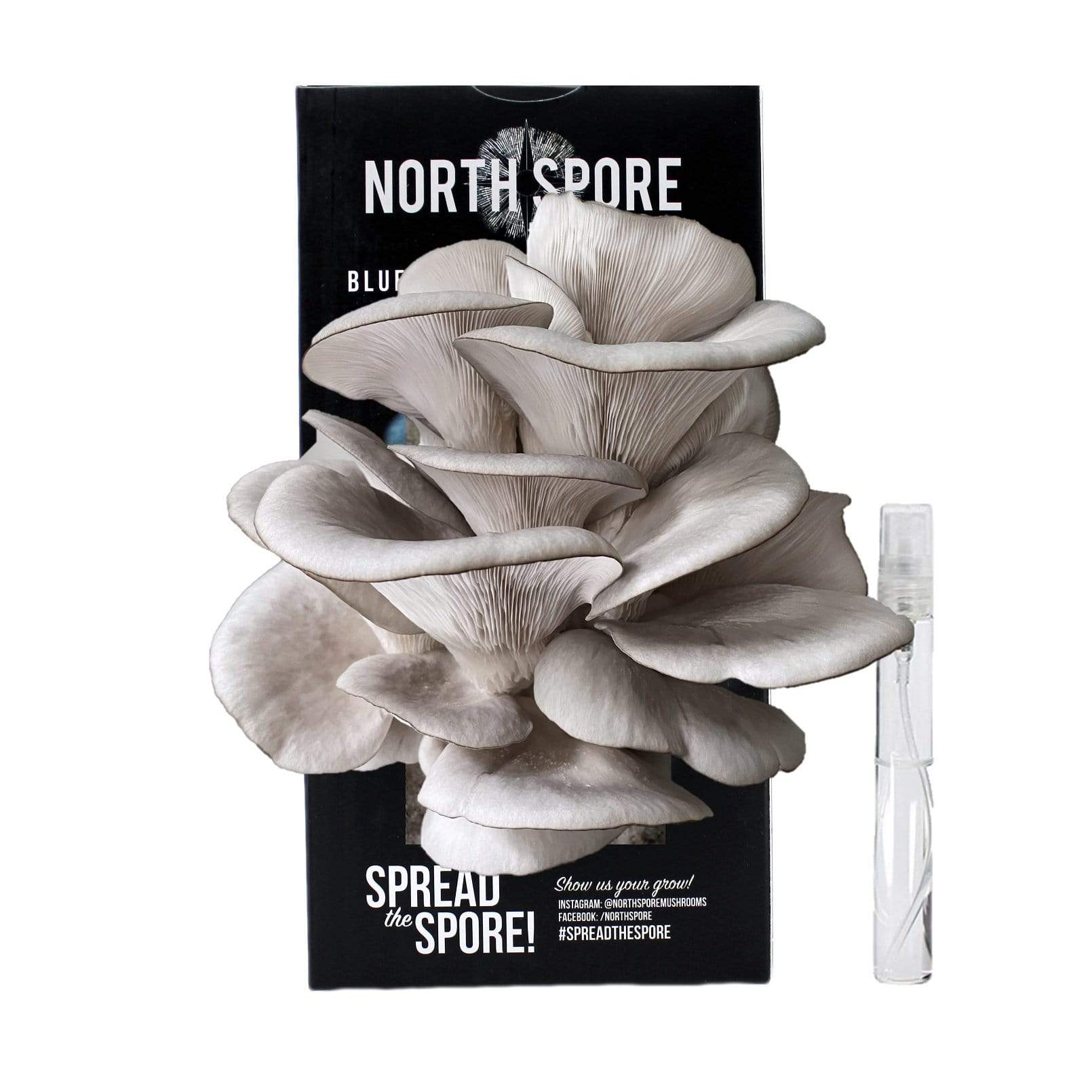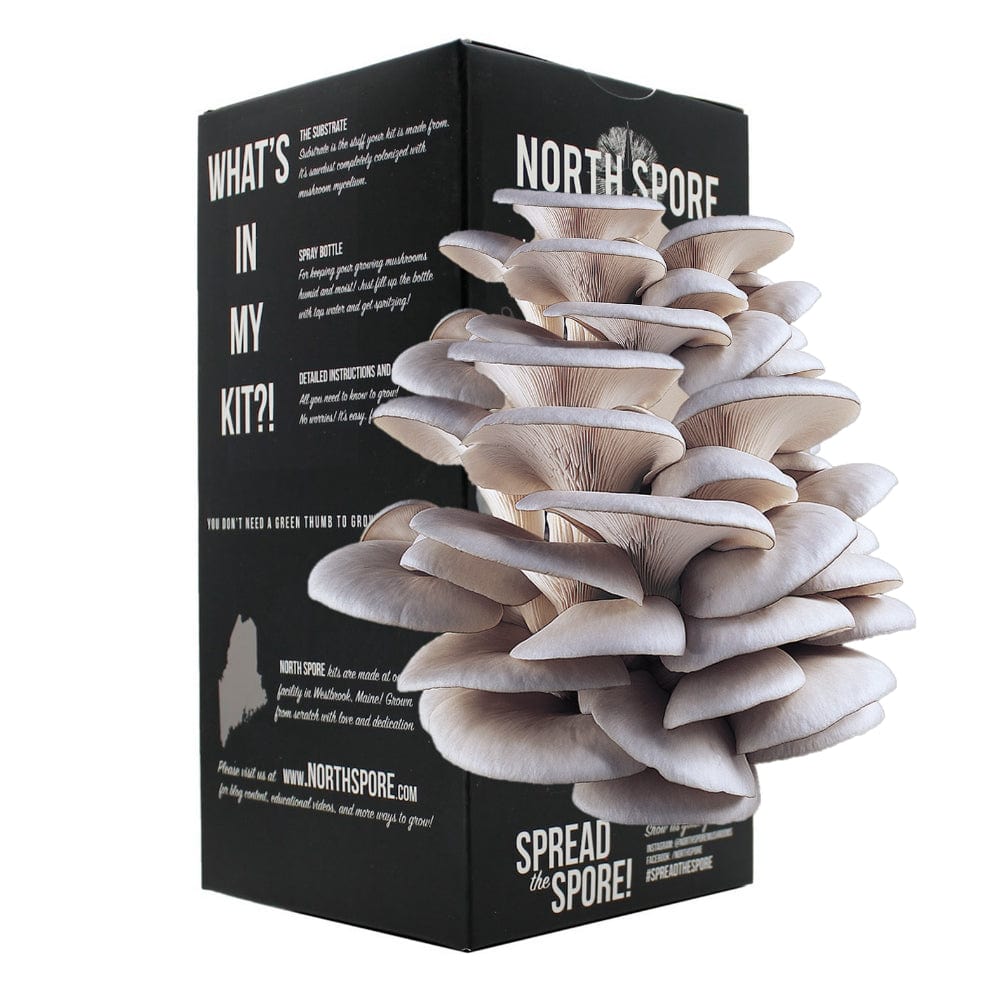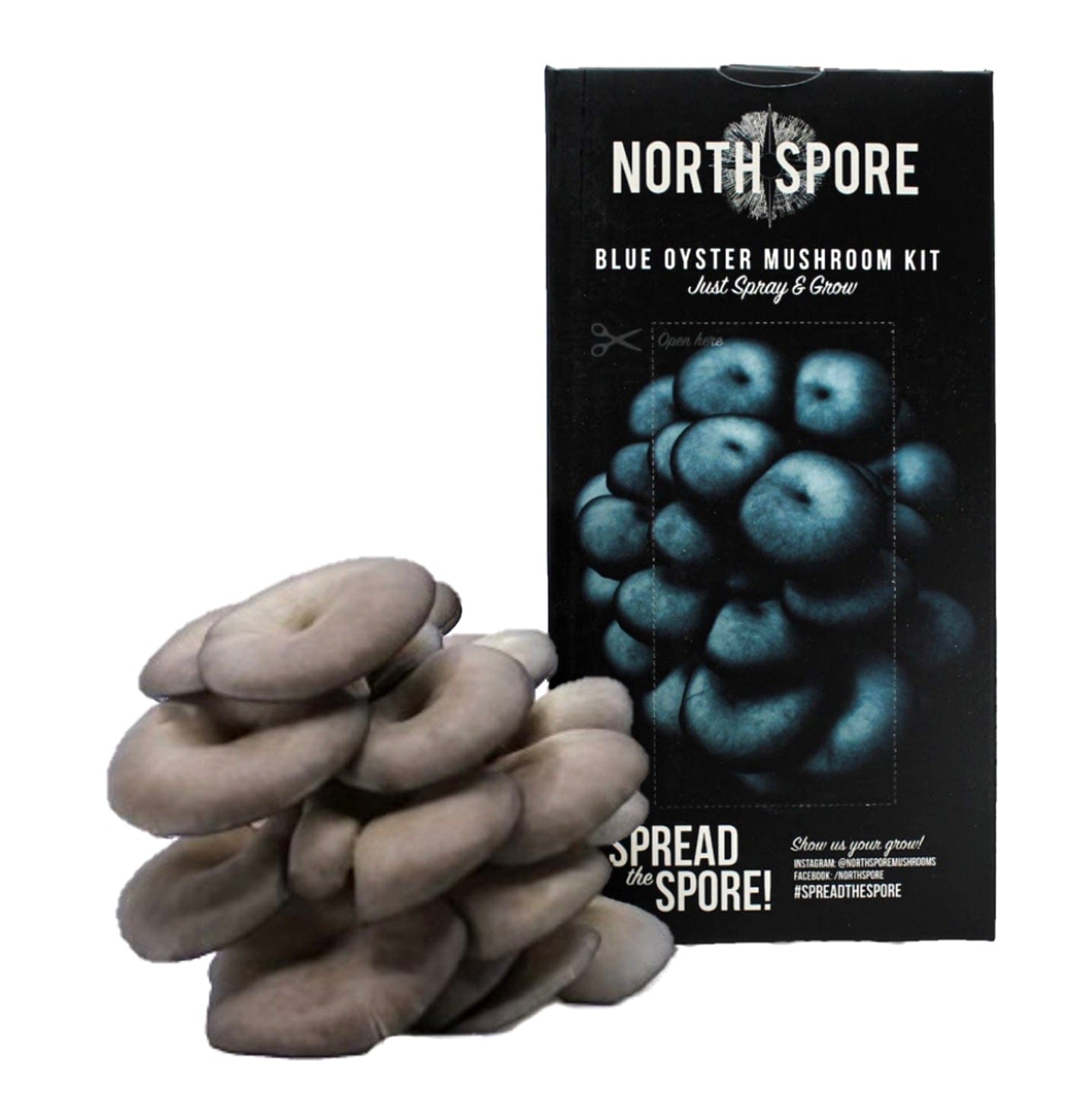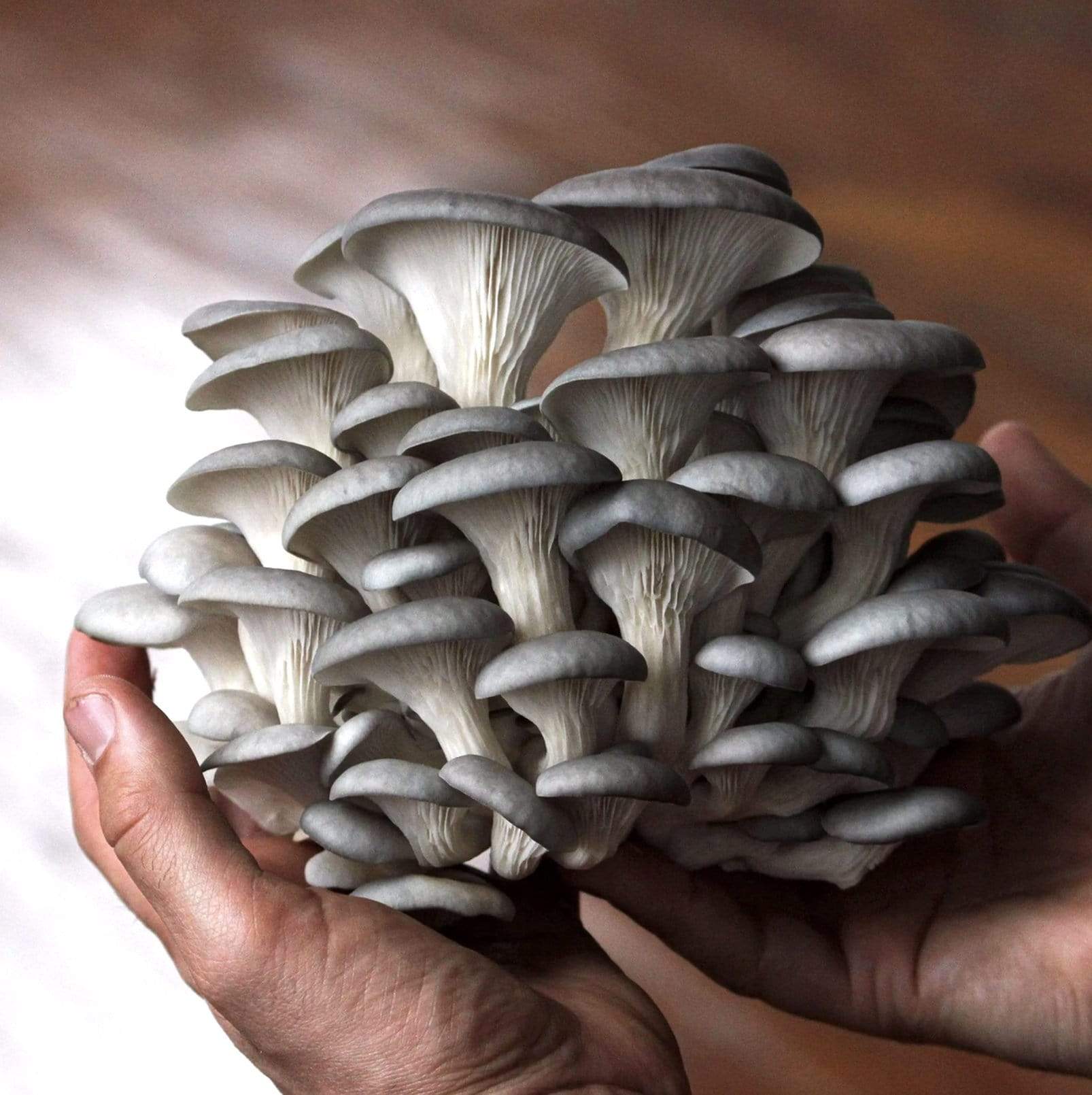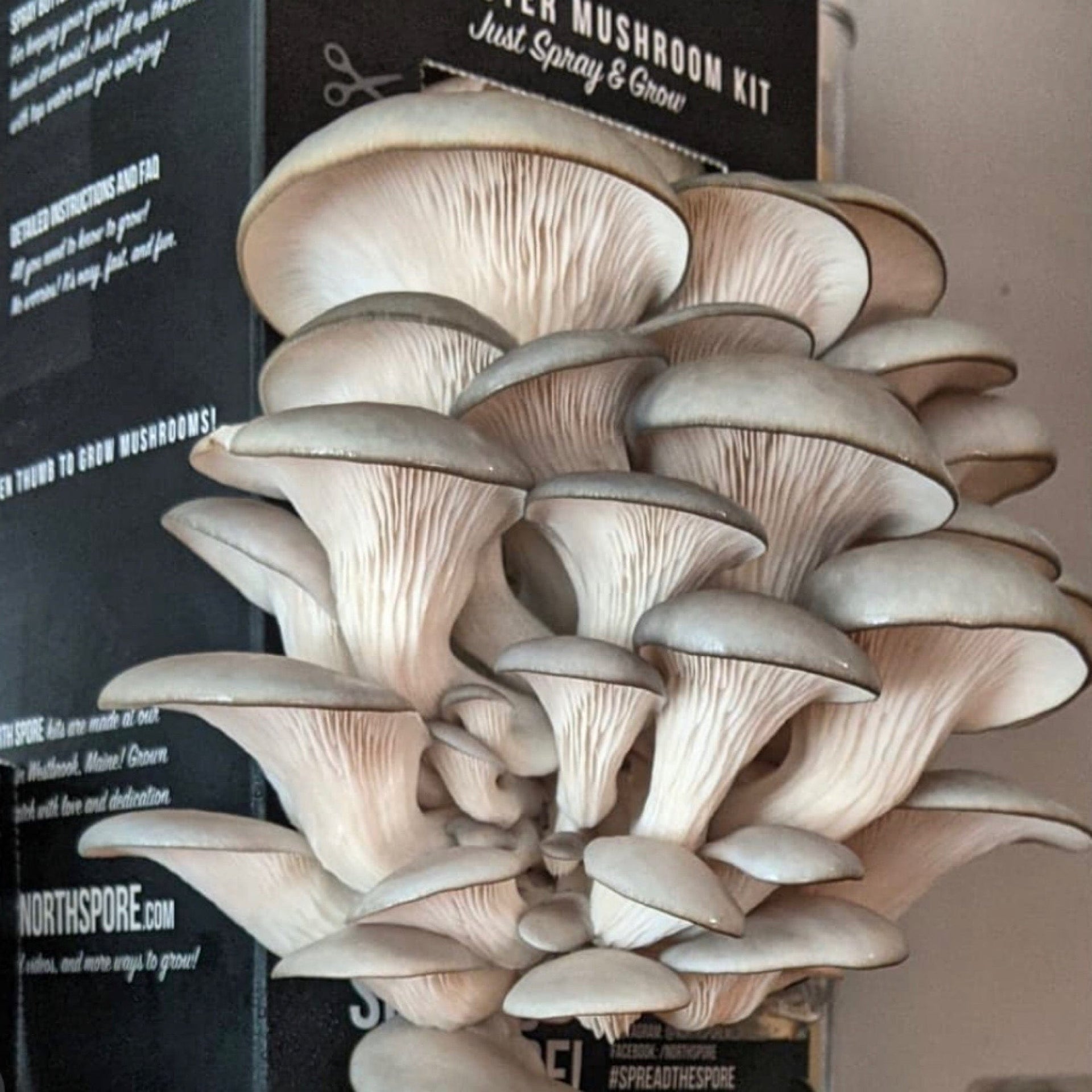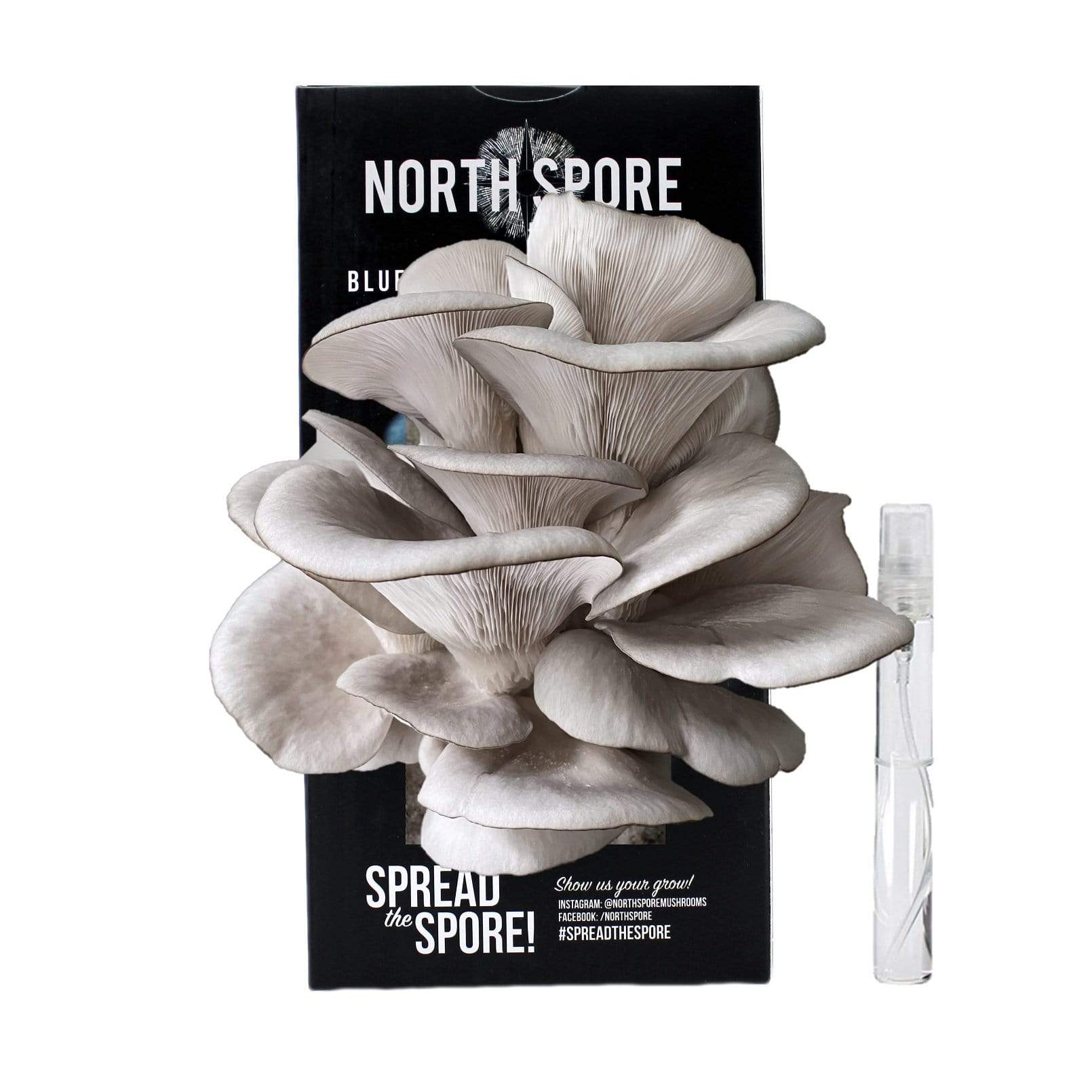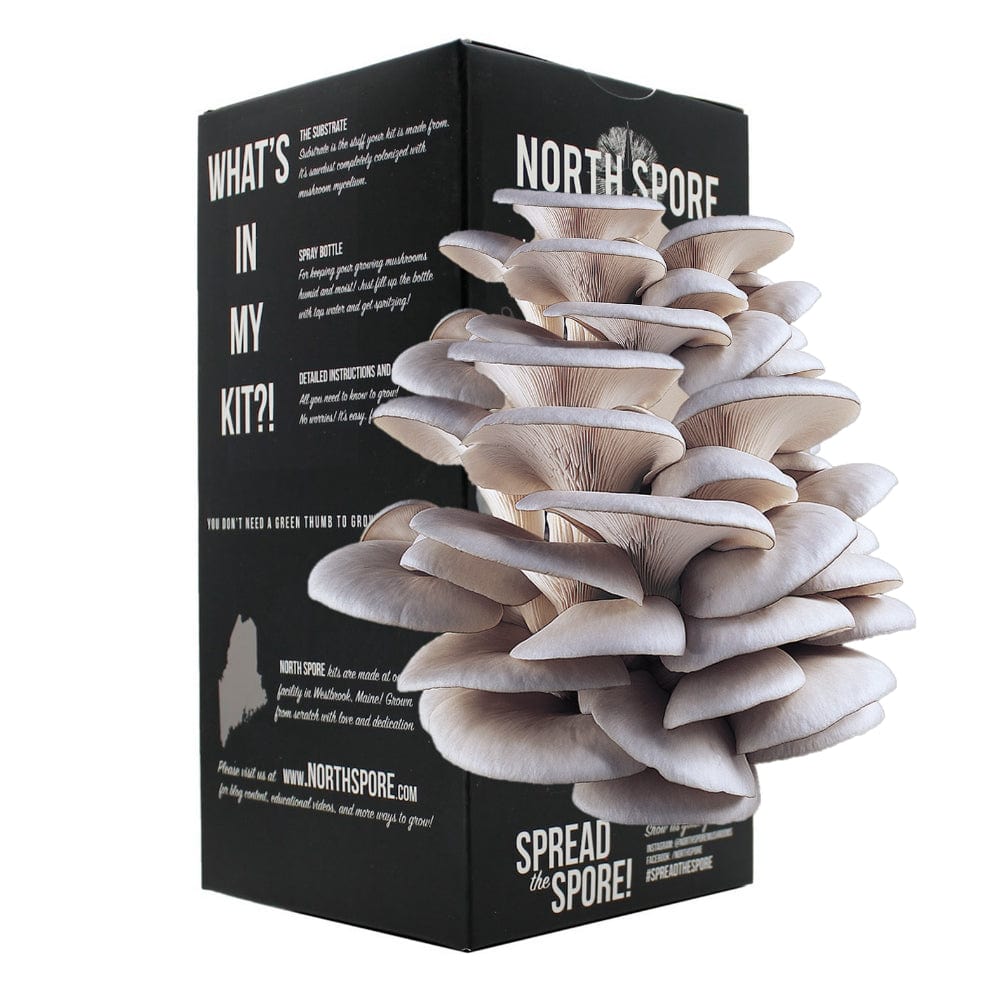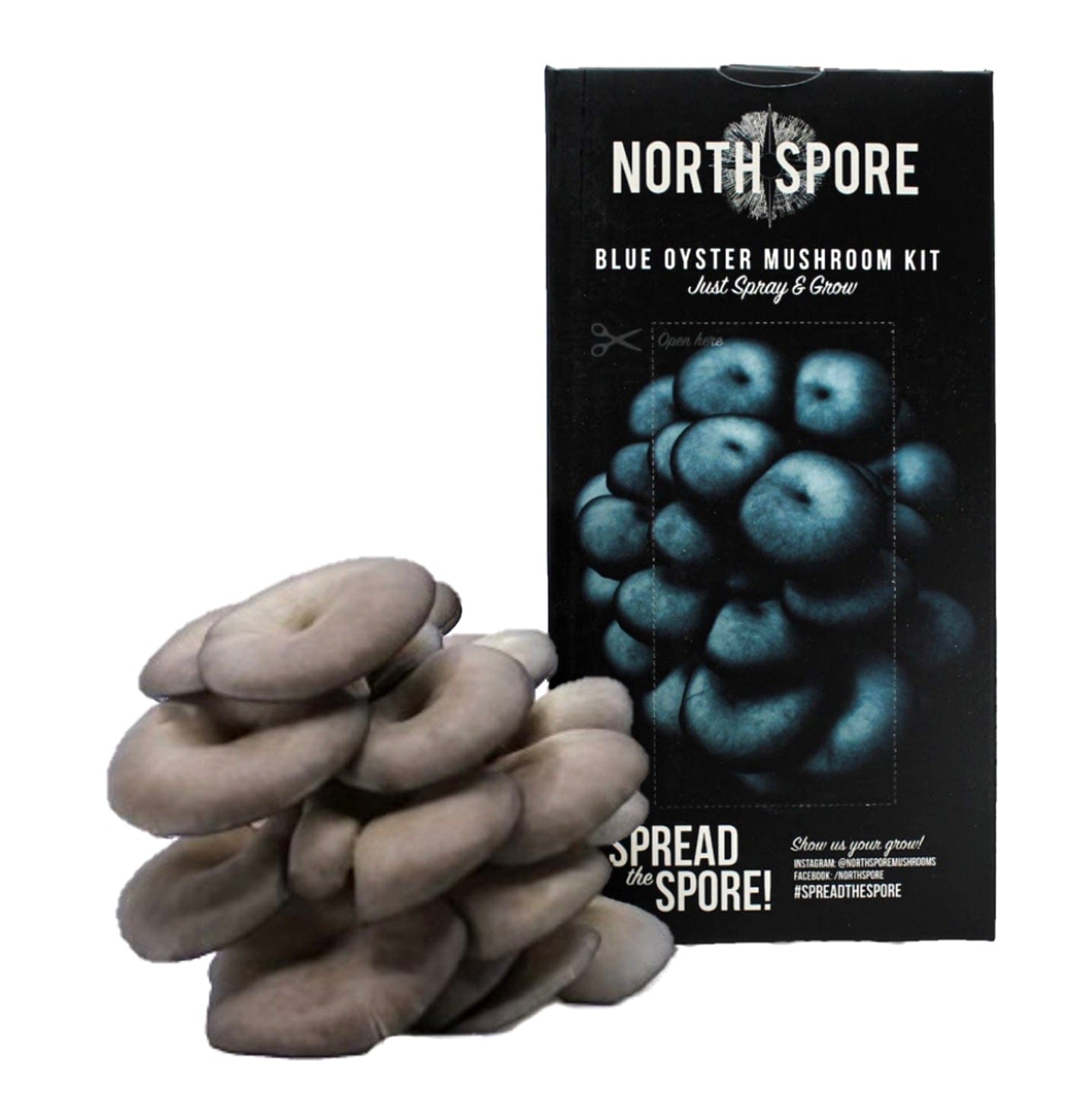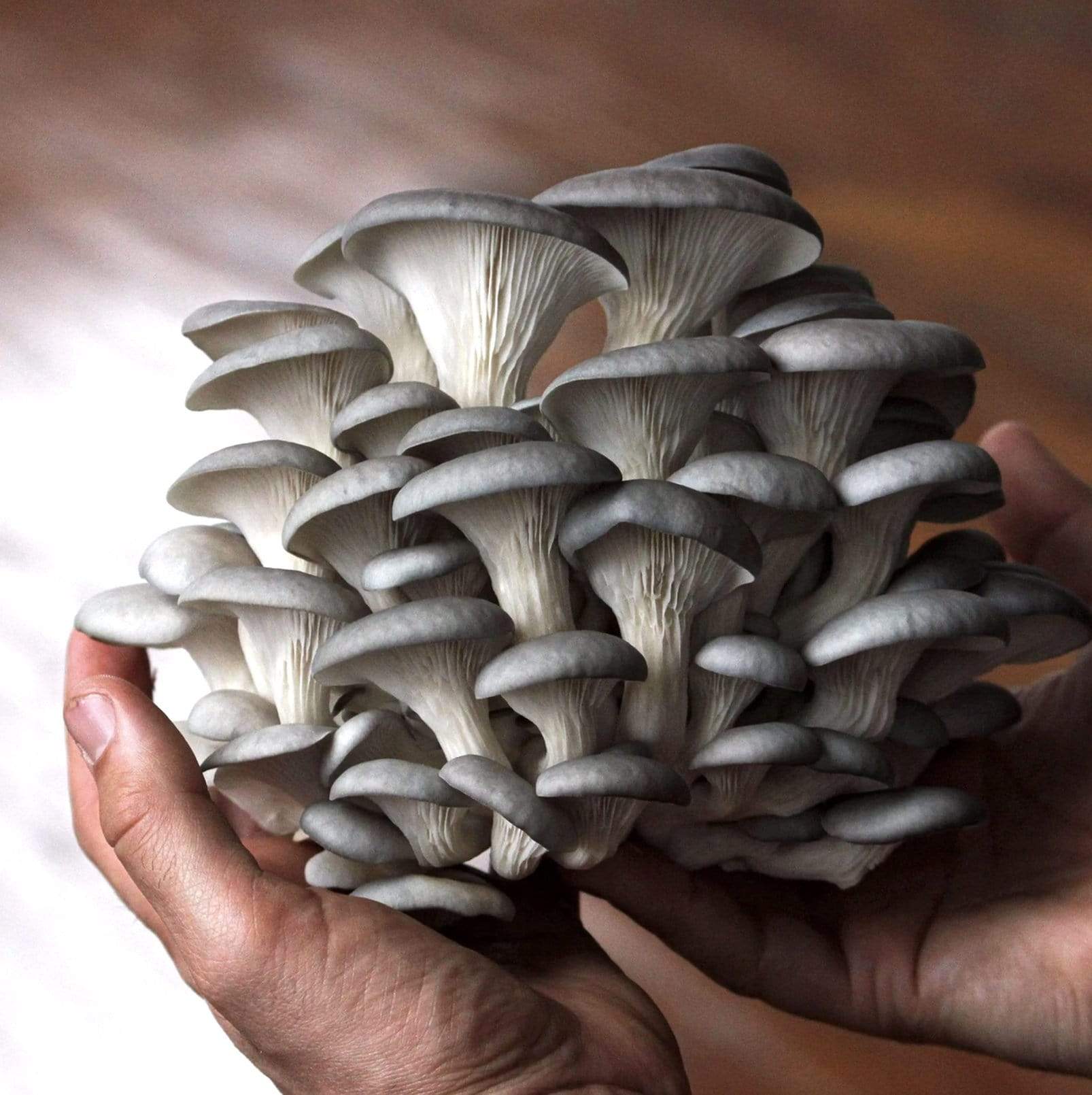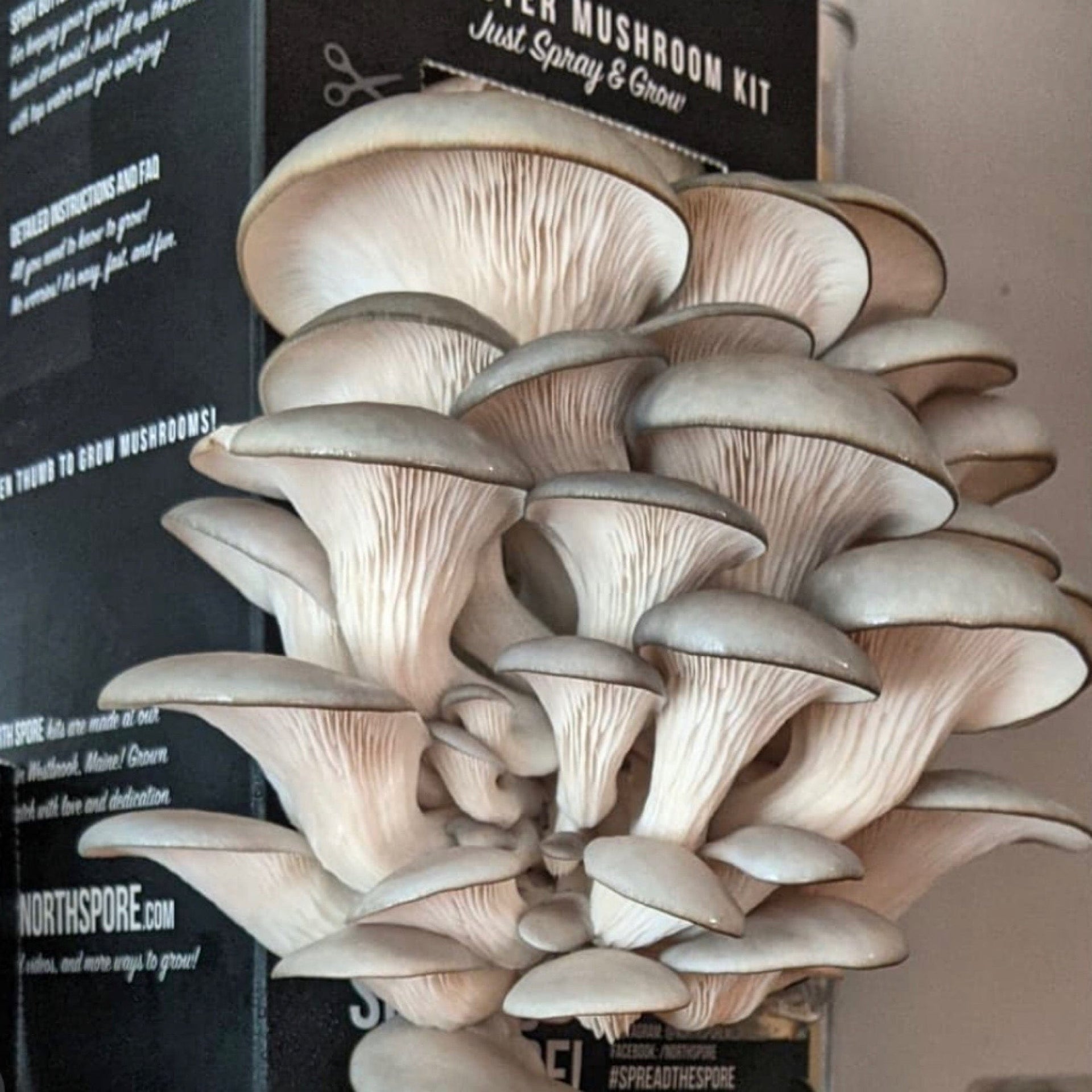 Blue Oyster Mushroom Spray & Grow Kit
Blue Oyster mushrooms are velvety, savory, and mild and pair perfectly with just about any recipe! After perfecting our Blue Oyster kits over the years, they've become one of the easiest kits to get multiple fruitings from and should produce a second flush of mushrooms (or more!)
Our Blue Oyster mushroom kits are reliable producers and tend to yield large flushes of beautiful light grayish-brown to deep blue-gray mushrooms when given adequate humidity. With continued proper care, you should be able to get multiple flushes. (We 100% guarantee your first flush of mushrooms, but hope you'll try for 2 or 3!
IMPORTANT: Cautions & Considerations
If you're going to consume home-grown mushrooms, make sure to cook your fresh mushrooms thoroughly with heat. If it is your first time eating this species, it is best to start with a small amount to check for allergies, even if cooked.
Mushrooms grow spores as they develop. This is a natural means of reproduction. This is when people with allergies or compromised immune systems may want to consider putting fruiting mushroom kits outdoors or in a well-ventilated area. Spores in mushrooms sometimes cause respiratory irritation. In rare cases, spores may also cause irritation for some non-allergic or non-immunocompromised mushroom growers. If you are one of them, it is recommended to reduce the overall spore load by harvesting mushrooms while they are still in their younger growth stages.
Blue Oyster Mushroom Spray & Grow Kit