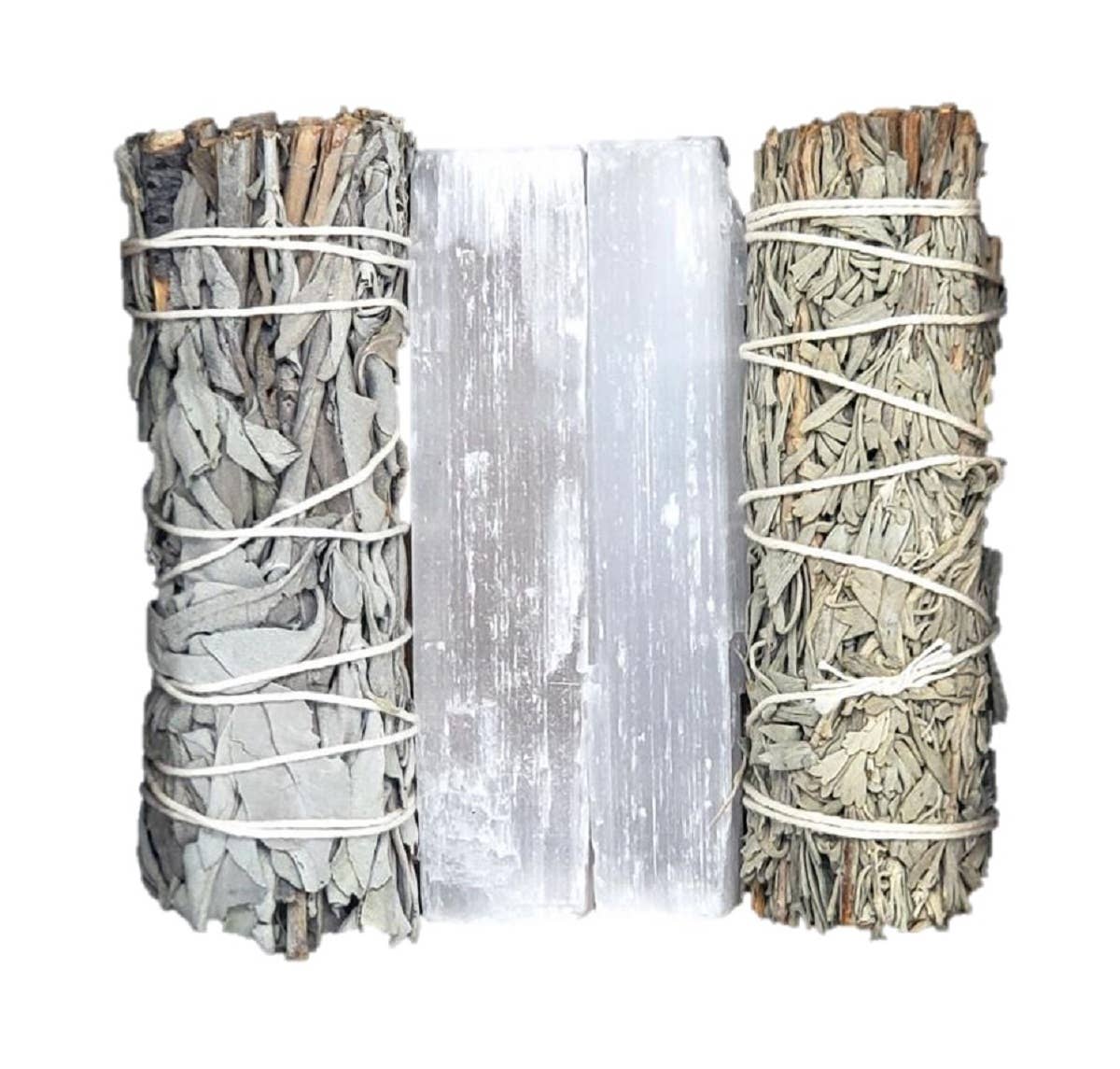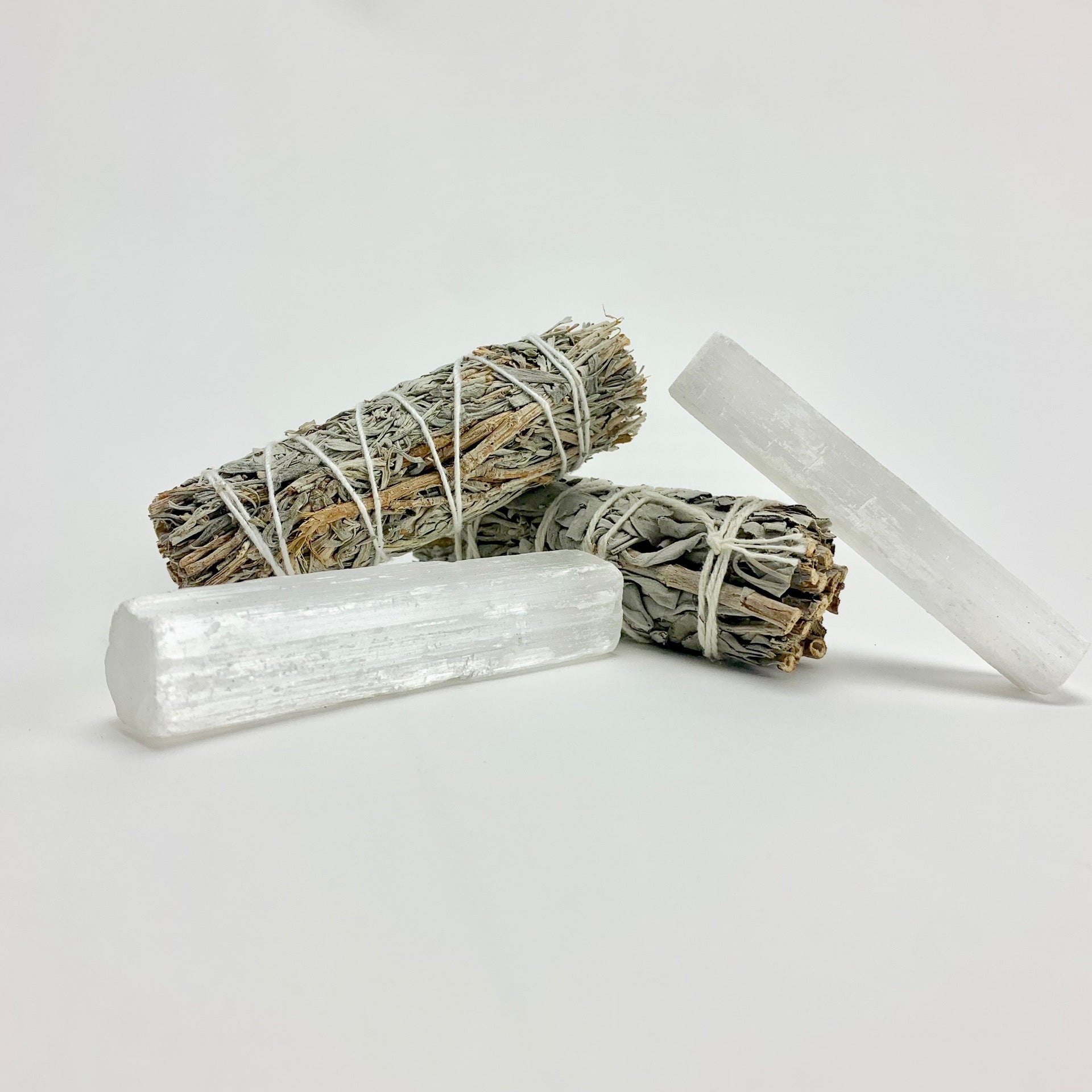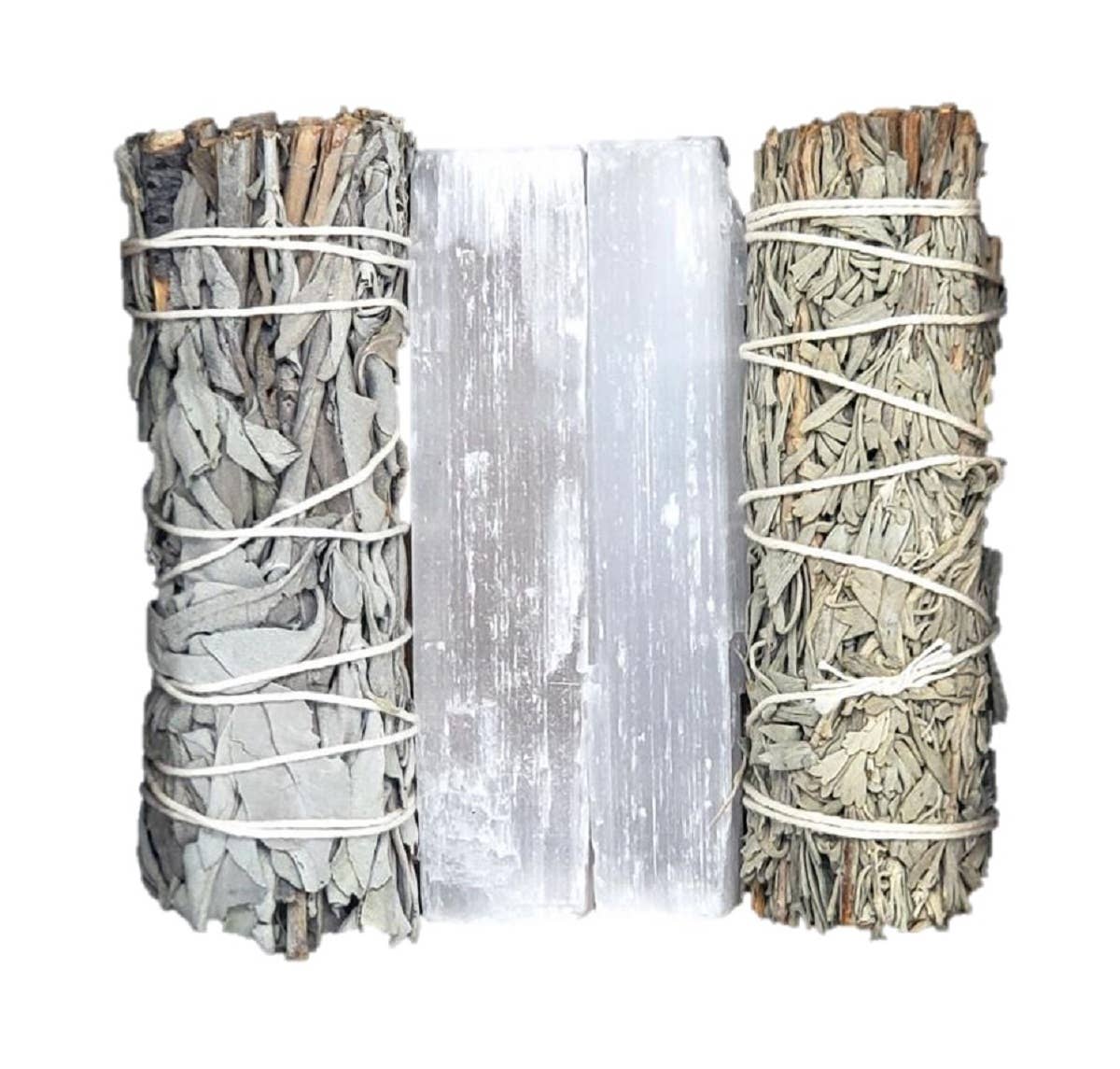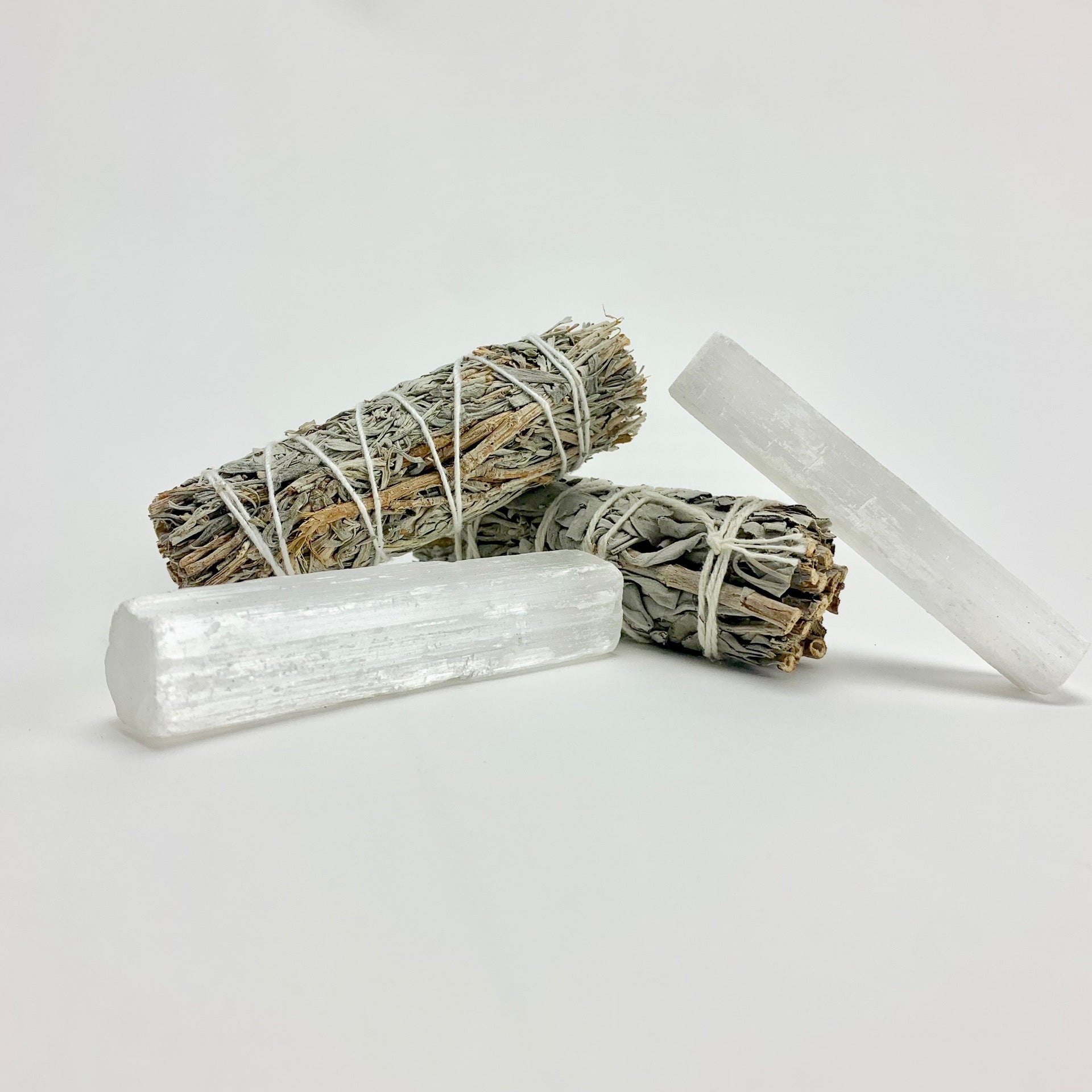 Cleansing Kit - Sage & Selenite Sticks
Includes: 
White Sage 4"
1 Blue Sage 4"
2 selenite sticks 4"
Sage has been used for centuries as a spiritual practice to remove negative energy. It also has other benefits like removing airborne bacteria,  boosting one's mood and reducing stress levels.
Sage is often used by people to activate their sense to smell and ground themselves after a psychedelic experience.  providing a sense of balance and wellbeing.
Selenite is a calming stone, and is used to magnify the energy of anything that is placed upon them.
Cleansing Kit - Sage & Selenite Sticks