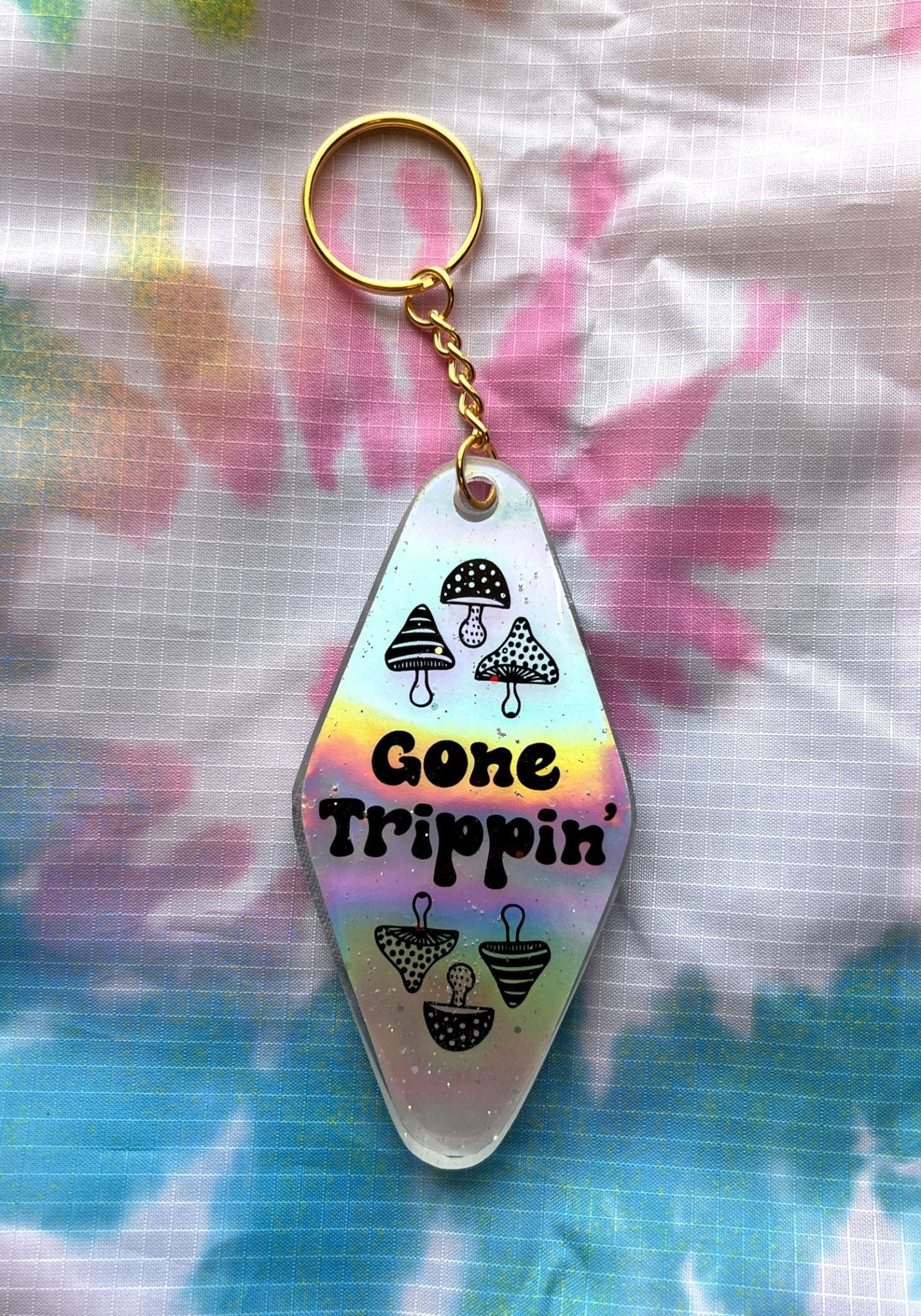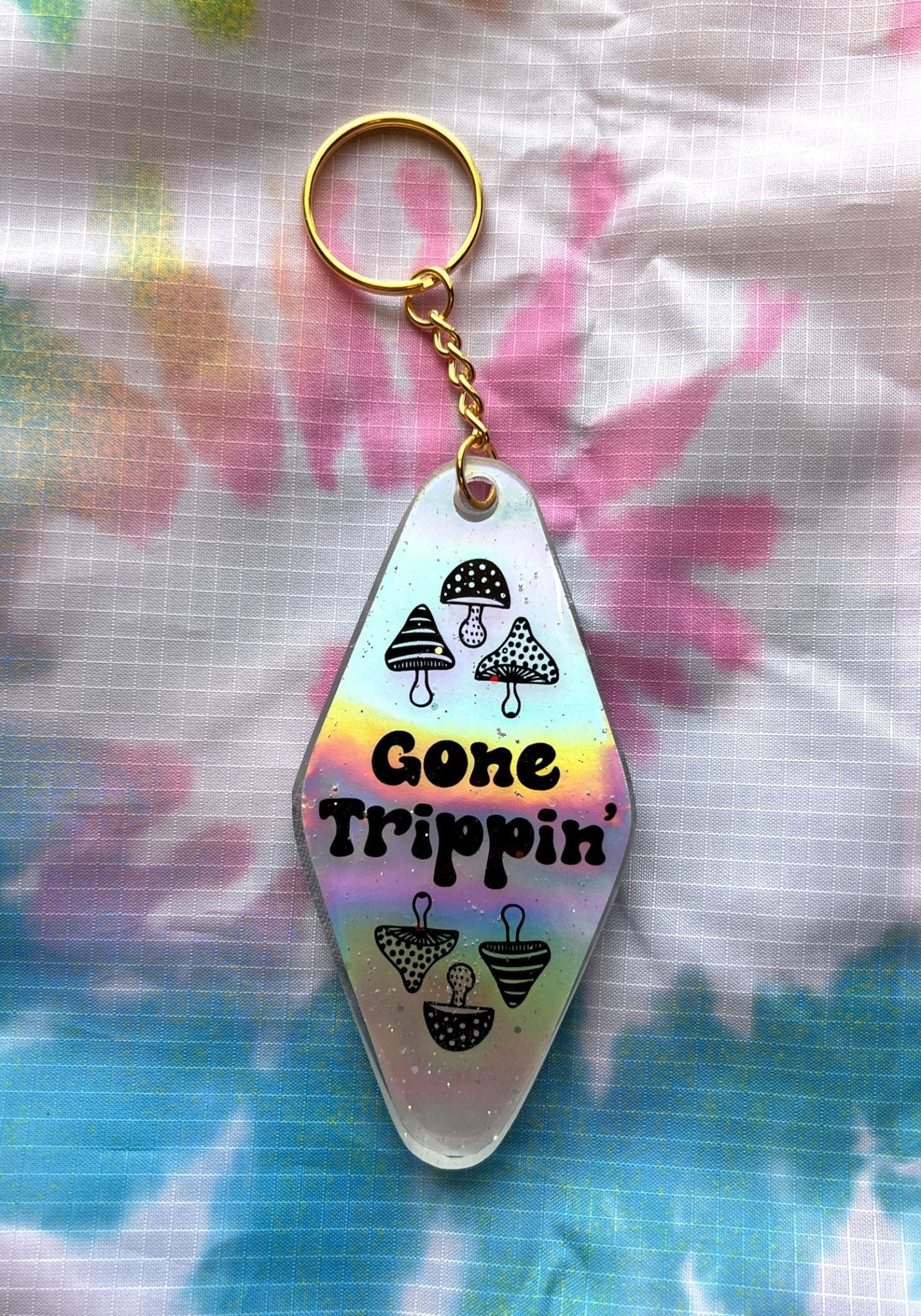 Gone Trippin' Mushroom Holographic Keychain
You can't reach me because I've gone trippin'. I'll be back later, after a little ego death.
Fun trippy design on a handmade vintage-style hotel keychain. Each key chain is unique and hand-poured, so they may have slight blemishes and/or bubbles. Made from epoxy resin.

Collaboration with ash ulmer design.
Gone Trippin' Mushroom Holographic Keychain