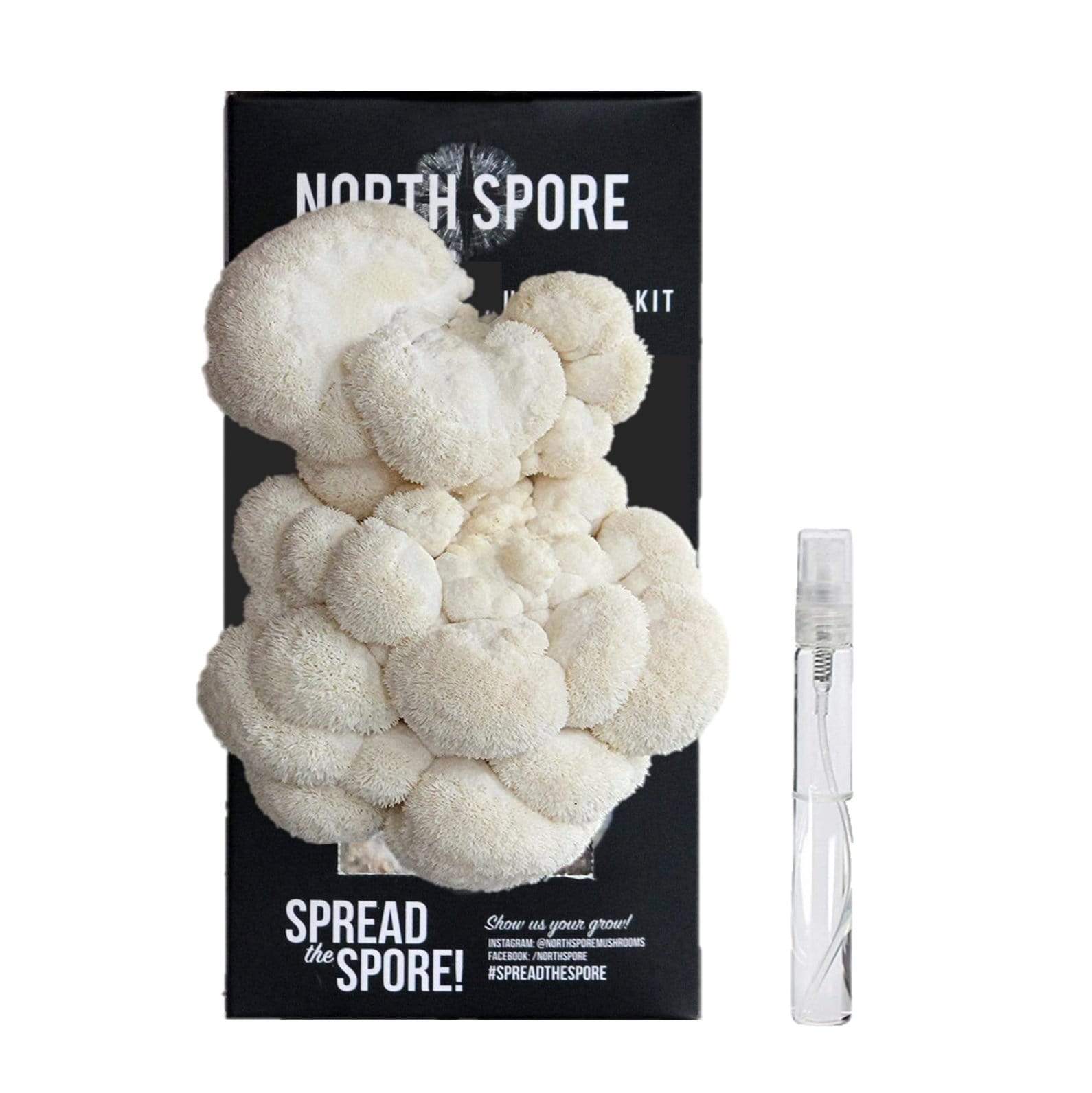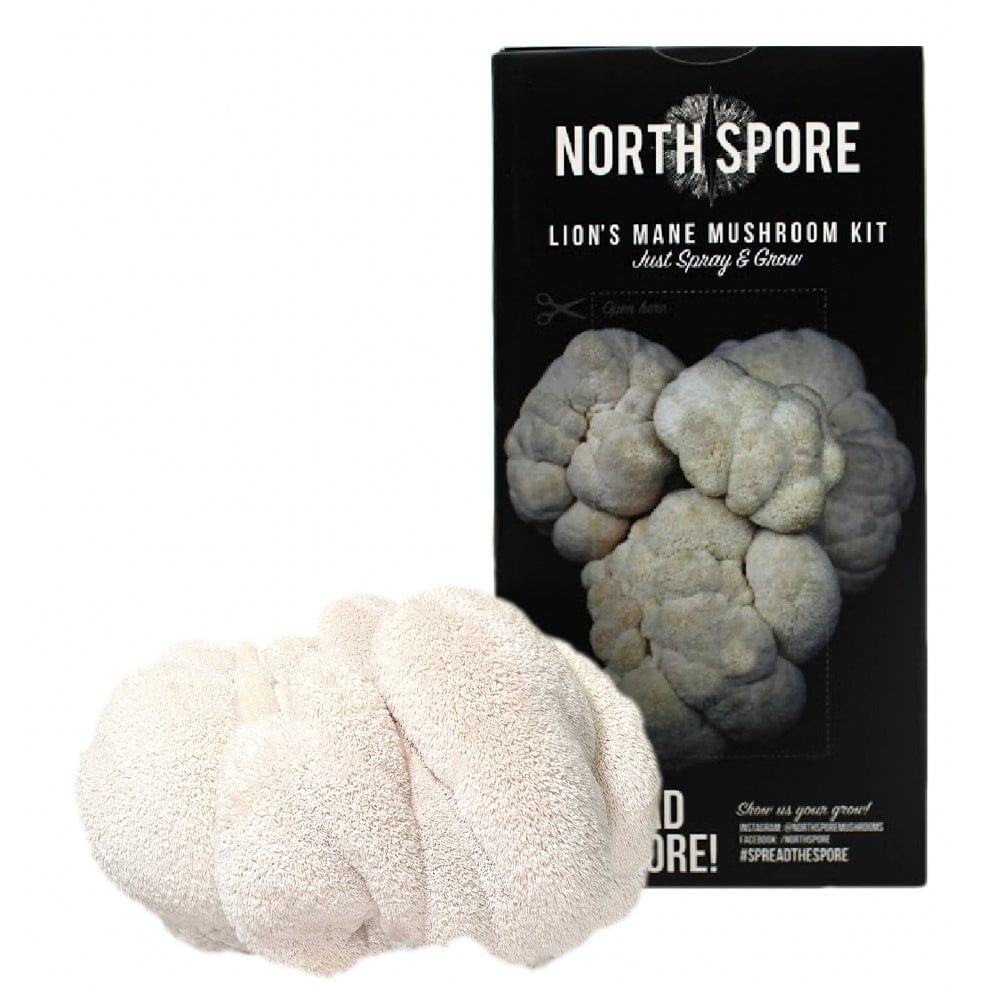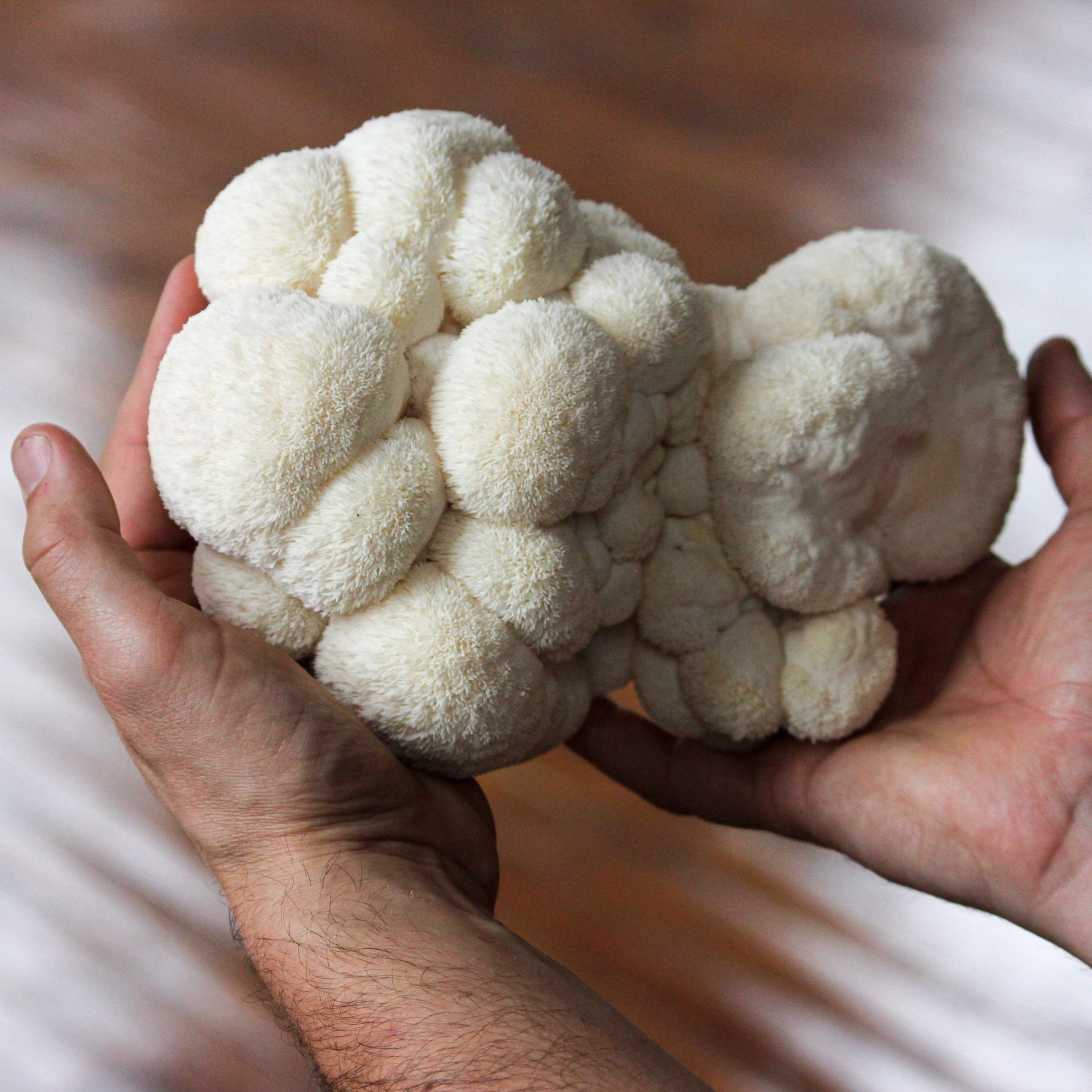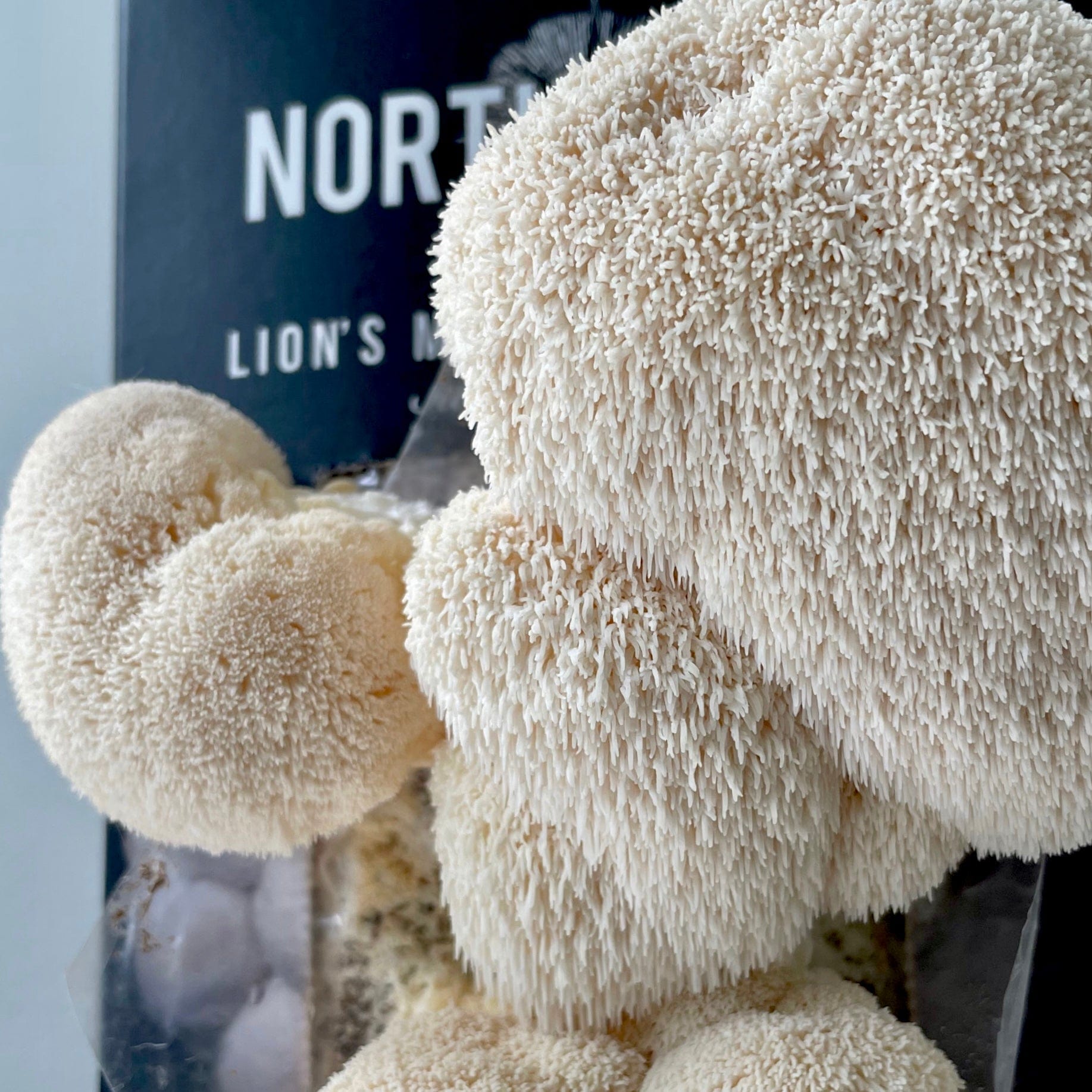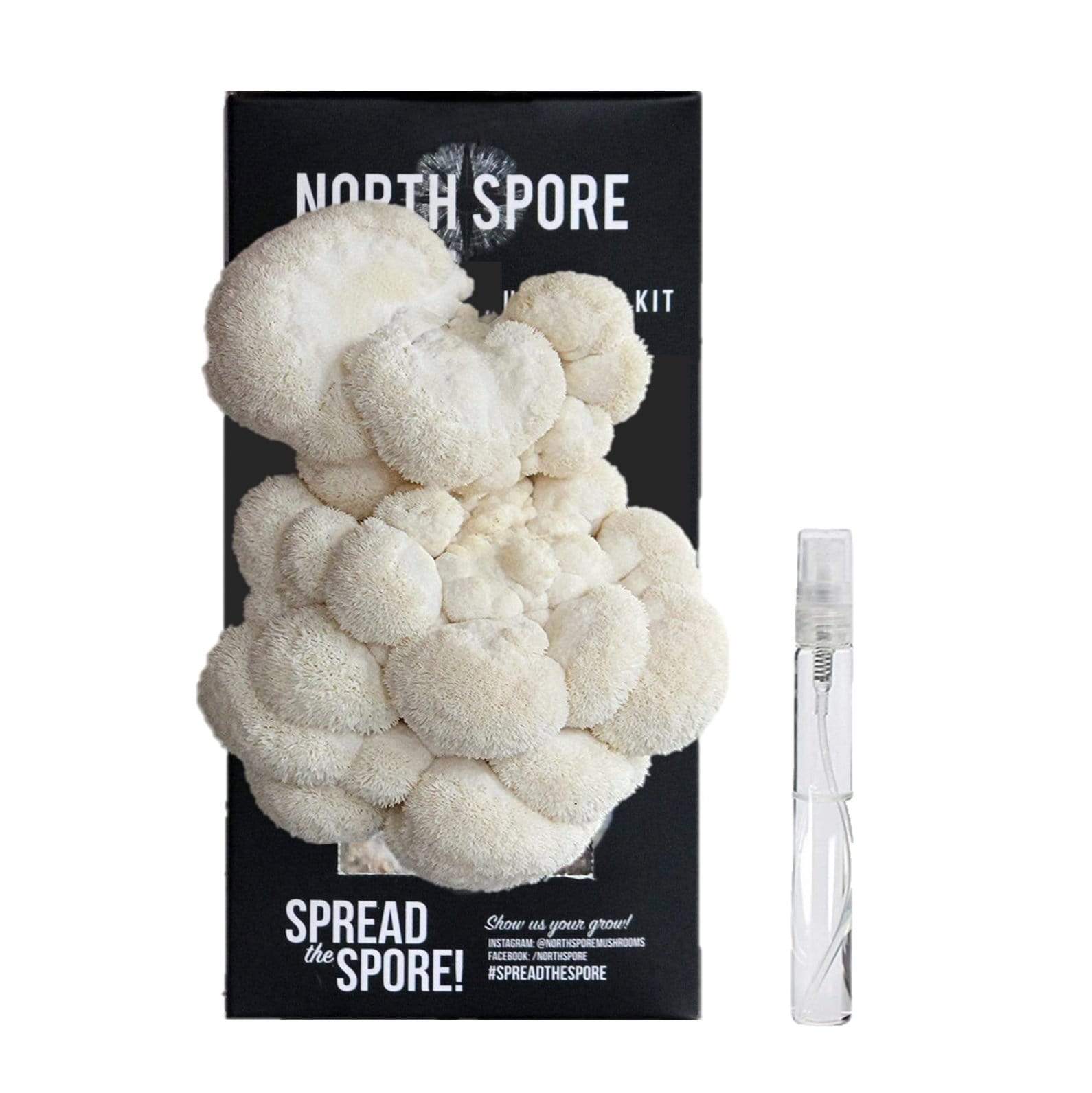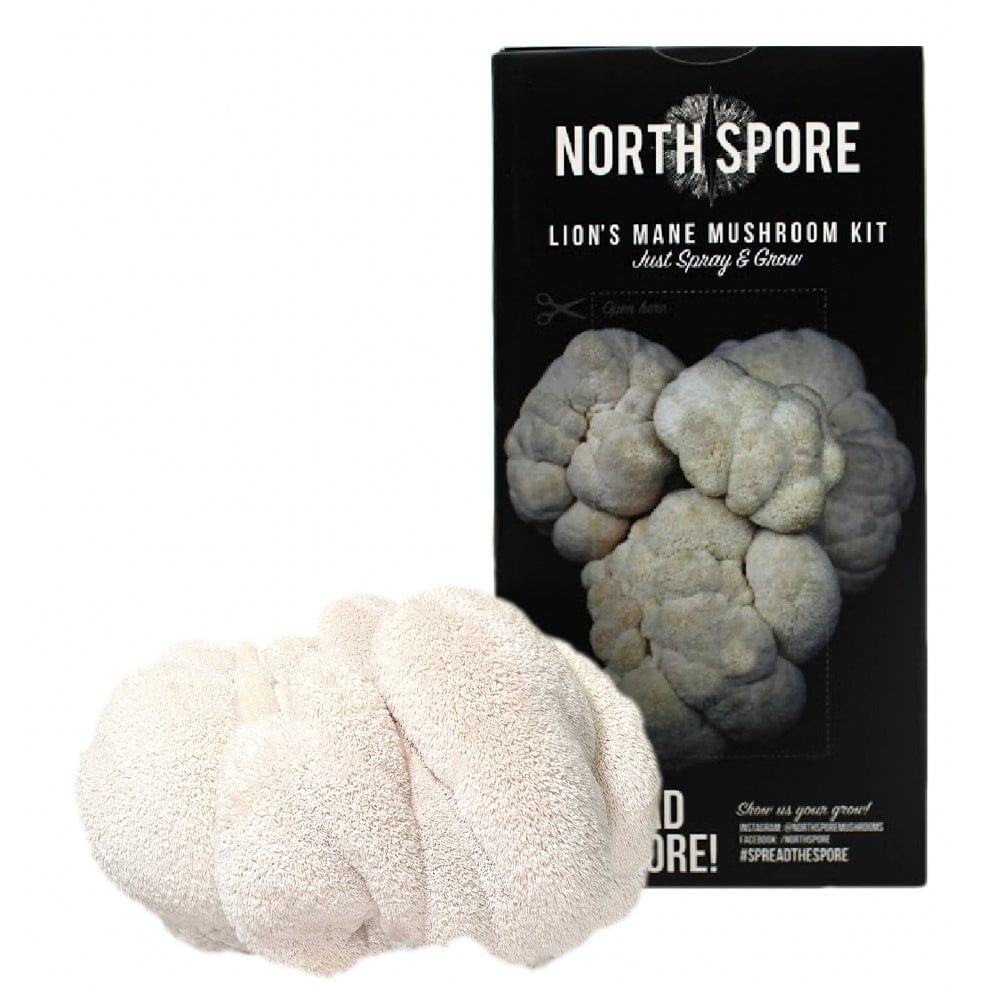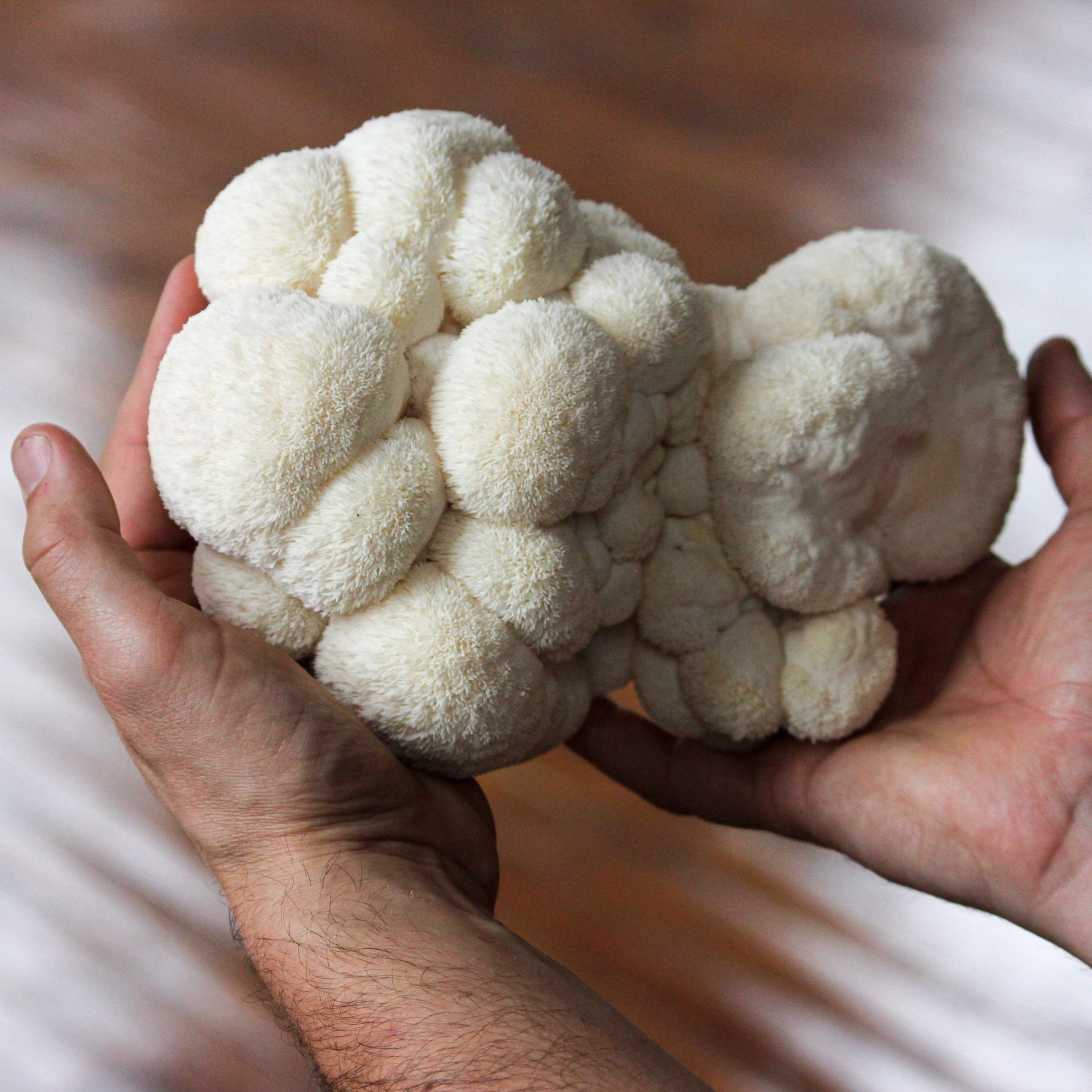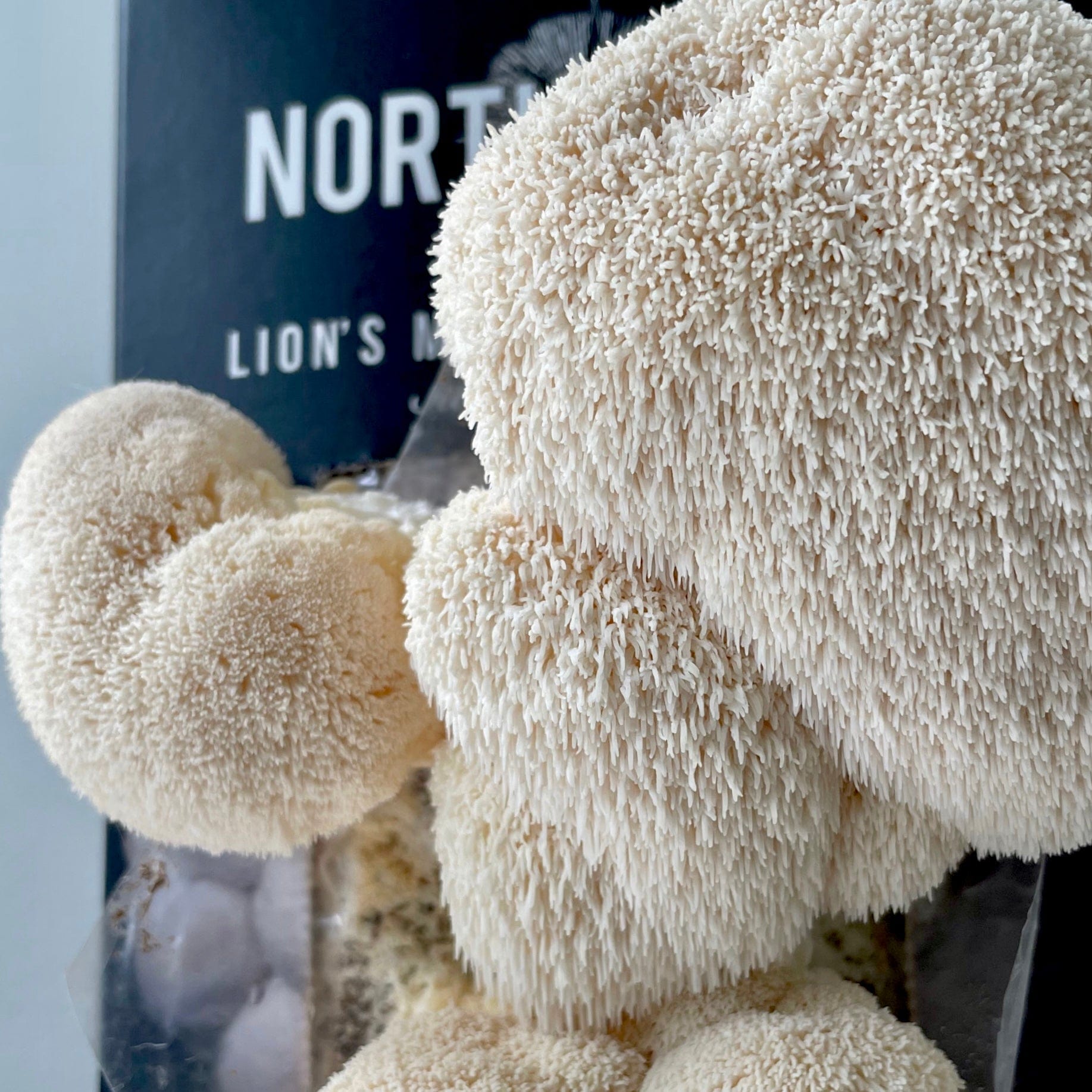 Lion's Mane Mushroom Spray & Grow Kit
Lion's Mane mushroom kits are the easiest of all our Spray & Grow kits and produce plump, dense, shaggy mushroom clusters. Lion's mane is highly versatile and can be enjoyed cooked, dried, extracted, or even steeped as a tea! And because it contains brain-supporting compounds, it's also a popular medicinal mushroom in addition to a delicious fungi fan favorite. (Meatless crab cakes, anyone?)
Our Lion's Mane mushroom kits are reliable producers and tend to yield large flushes of beautiful creamy white mushrooms when given adequate humidity. With continued proper care, you may be able to get multiple flushes. (We 100% guarantee your first flush of mushrooms, but hope you'll try for 2 or 3!)
Note: Lion's mane can be prone to drying out if the ambient humidity is too low, so we recommend that you water it generously.

A study in Japan, on men aged 50-80 years old with mild cognitive impairment, suggests that Lion's Mane is effective at improving cognition. Subjects were split into two groups and half were given dry powdered Lion's Mane three times a day and observed over 16 weeks. At weeks 8, 12, and 16, the group taking Lion's Mane scored significantly better on a cognitive test than the other half in the placebo group (Mori et al., 2008).
IMPORTANT: Cautions & Considerations
If you're going to consume home-grown mushrooms, make sure to cook your fresh mushrooms thoroughly with heat. If it is your first time eating this species, it is best to start with a small amount to check for allergies, even if cooked.
Mushrooms grow spores as they develop. This is a natural means of reproduction. This is when people with allergies or compromised immune systems may want to consider putting fruiting mushroom kits outdoors or in a well-ventilated area. Spores in mushrooms sometimes cause respiratory irritation. In rare cases, spores may also cause irritation for some non-allergic or non-immunocompromised mushroom growers. If you are one of them, it is recommended to reduce the overall spore load by harvesting mushrooms while they are still in their younger growth stages.
Lion's Mane Mushroom Spray & Grow Kit