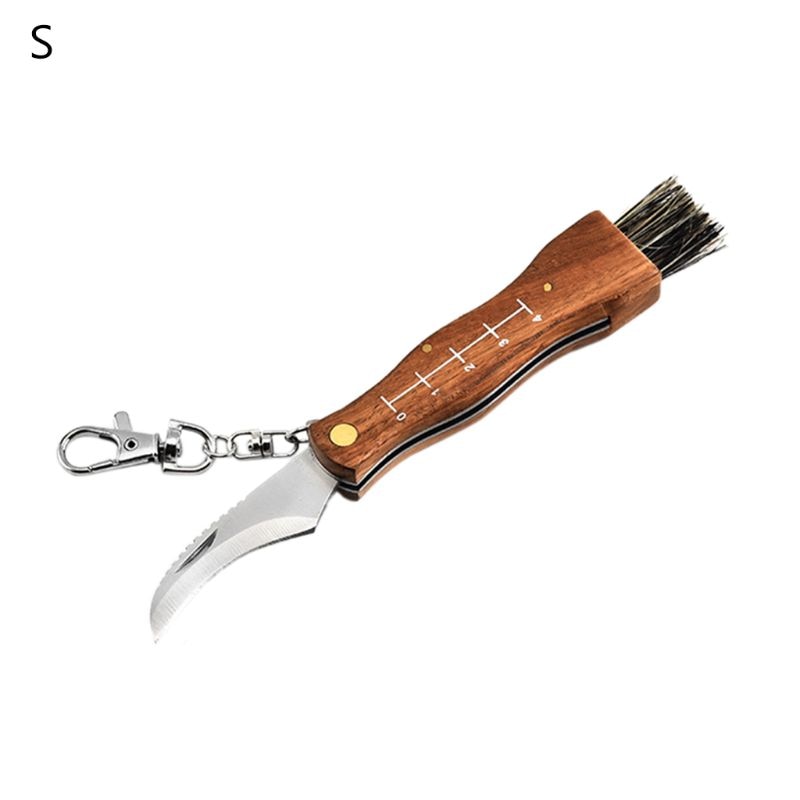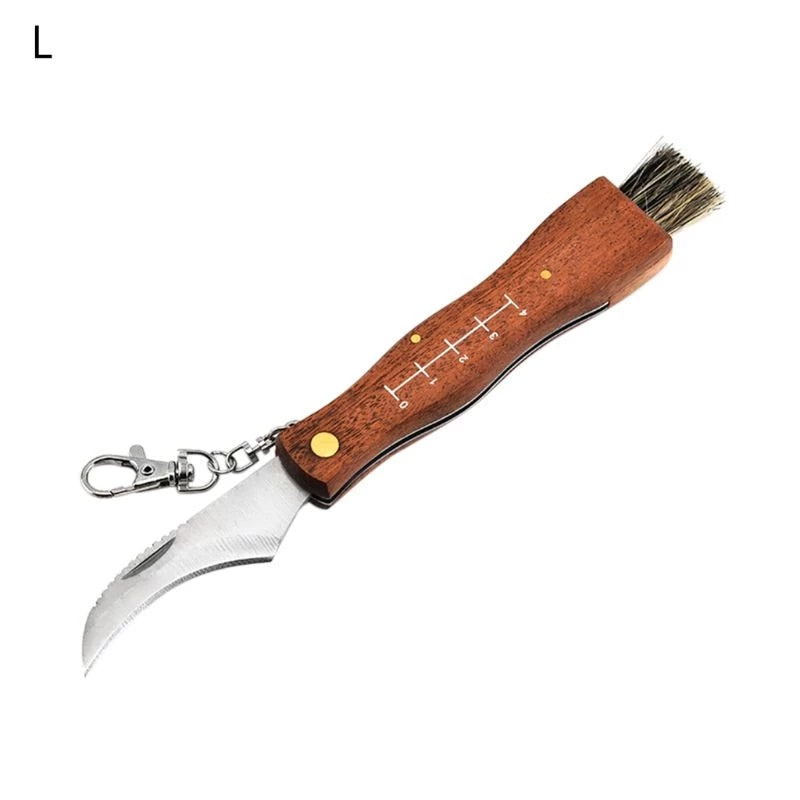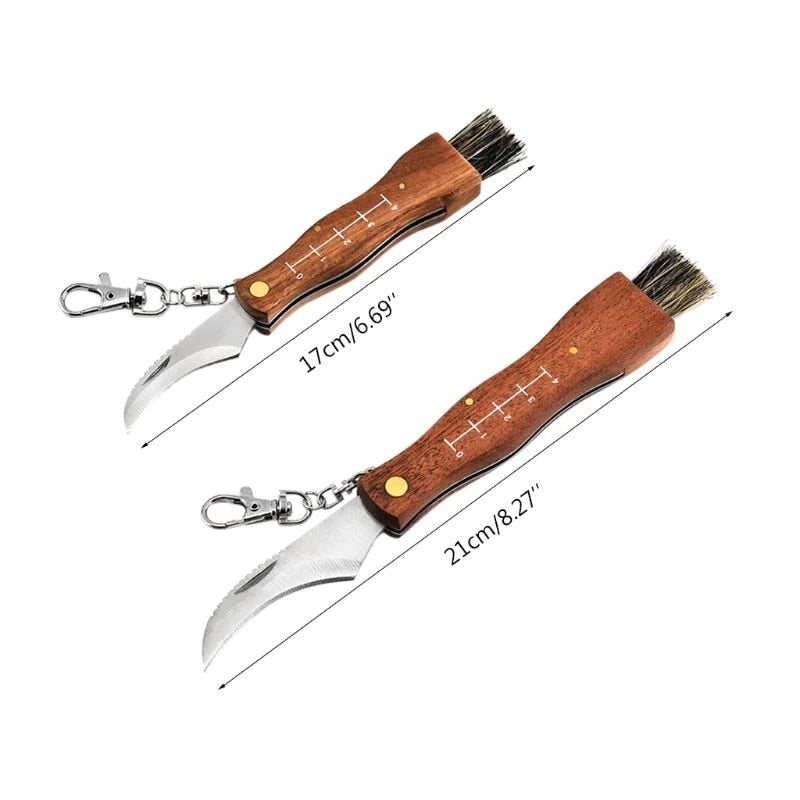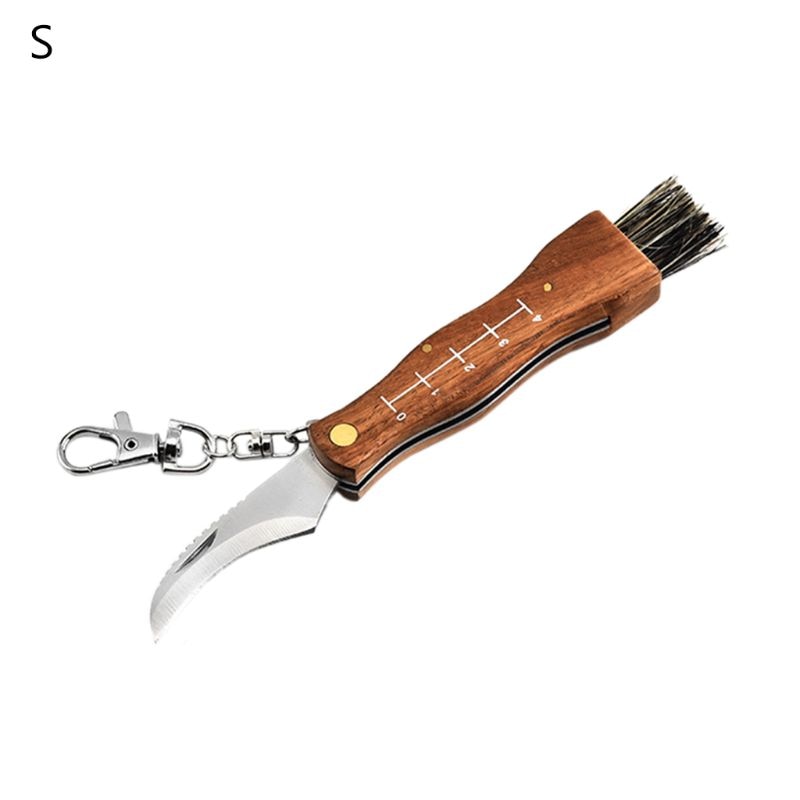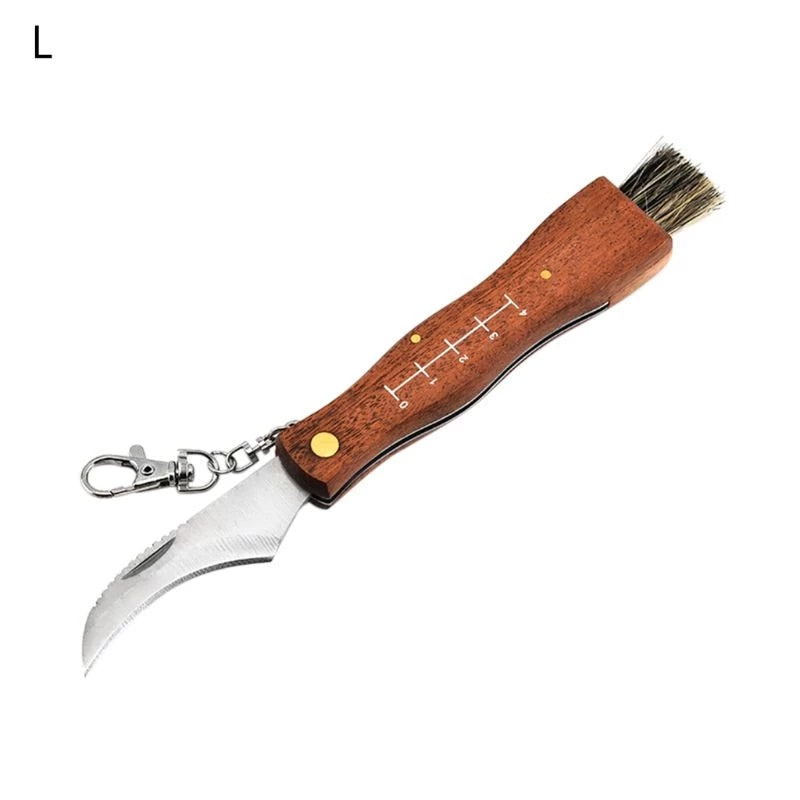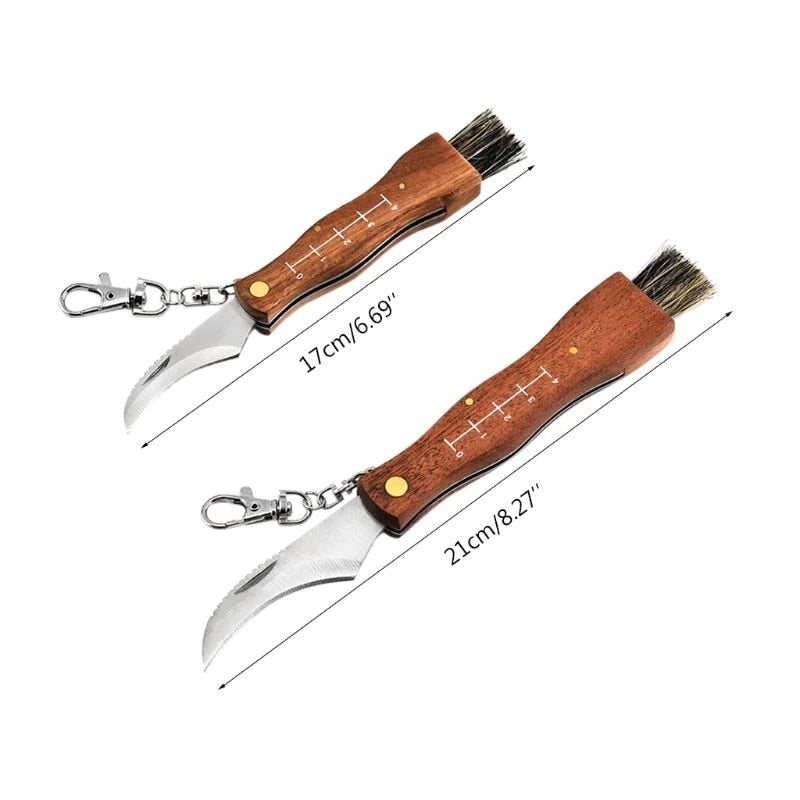 A beautiful high-quality Rosewood knife perfect for picking and cleaning mushrooms.
The sharp sickle-like blade ensures a neat cut through the soft stems of fungi, and the bristles built into the handle let you brush them free of dirt.
Rounded teeth on the back of the blade help remove the outer layer (cuticle) of mushroom caps.

It has a stainless-steel blade and a rosewood handle that resists moisture. 
S Size: full length 17cm/6.69", fold length 11.5cm/4.53"
L Size: full length 21cm/8.27", fold length 14cm/5.51"