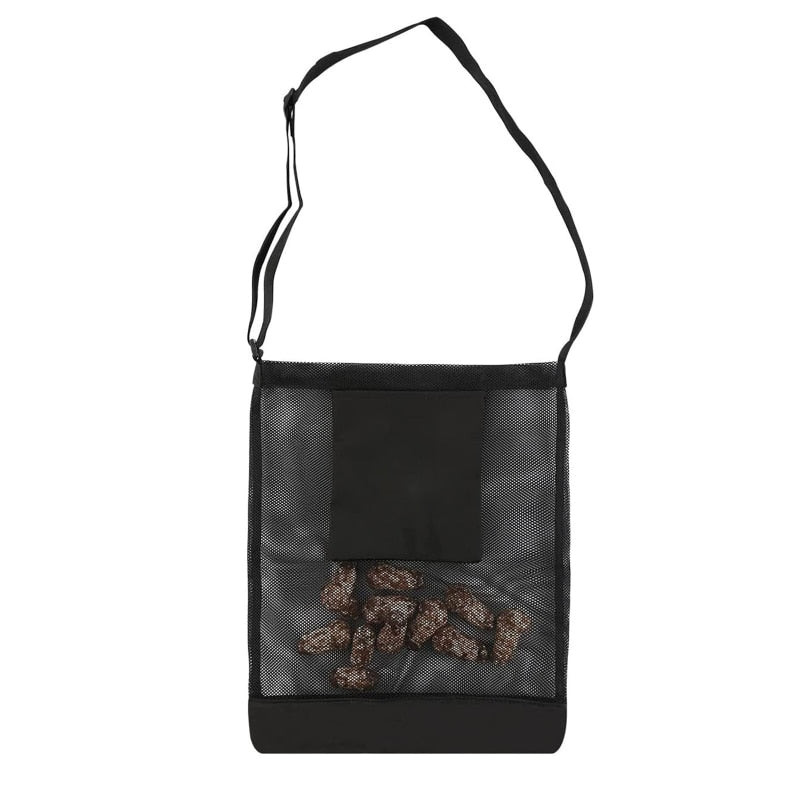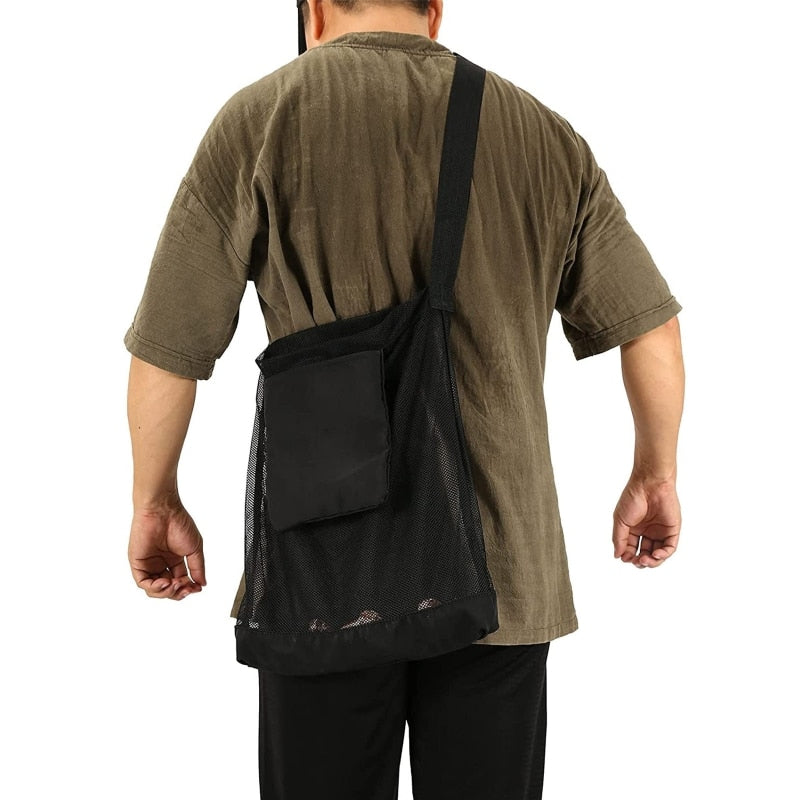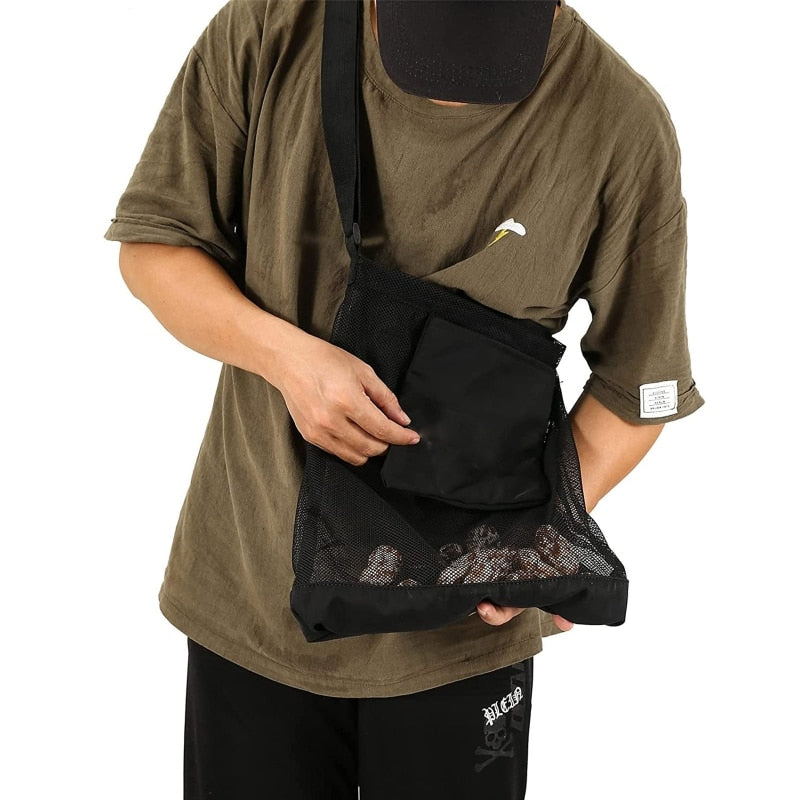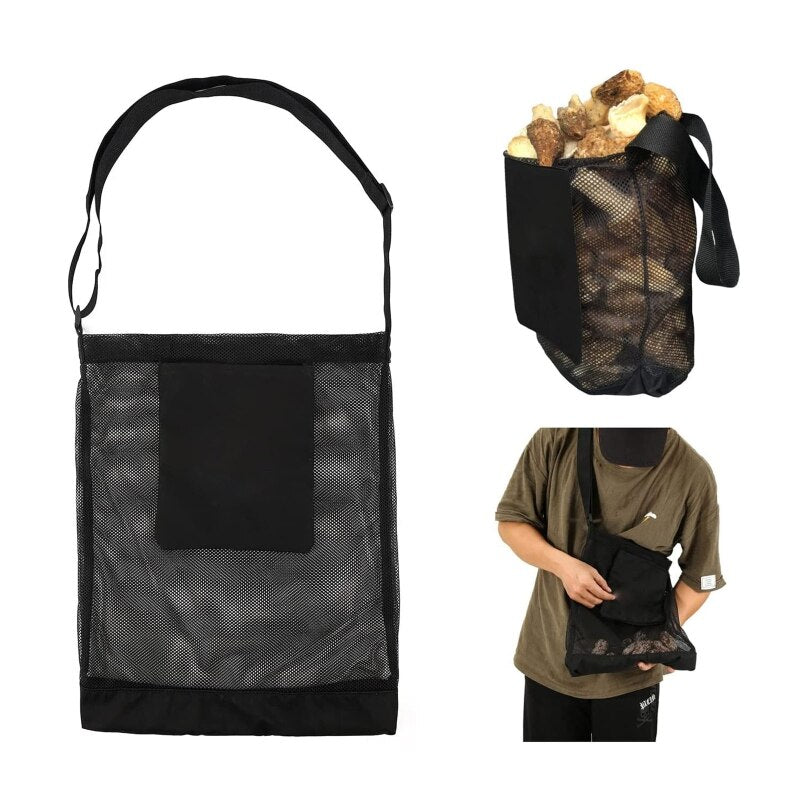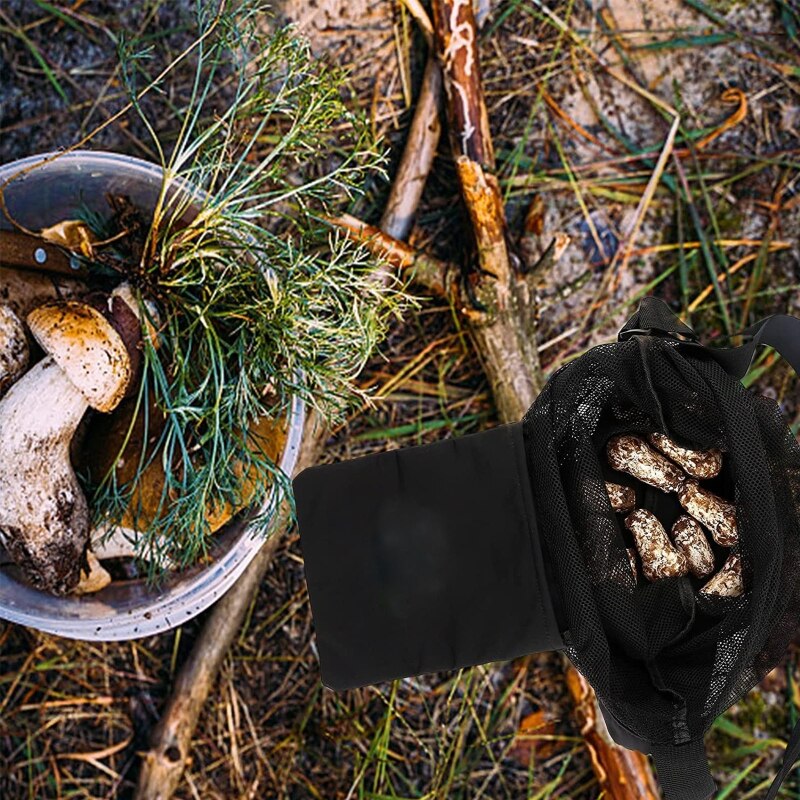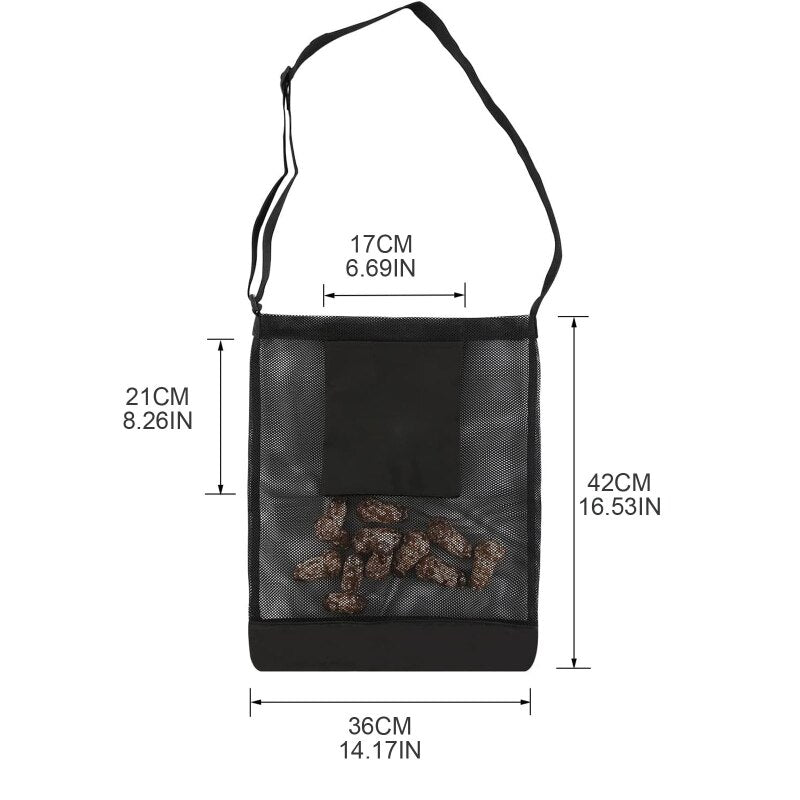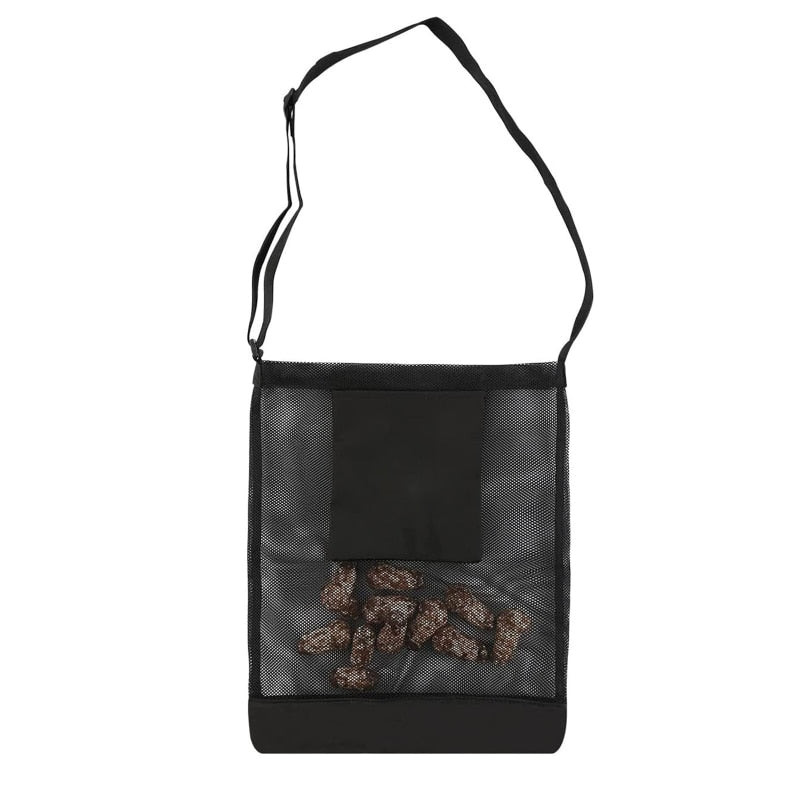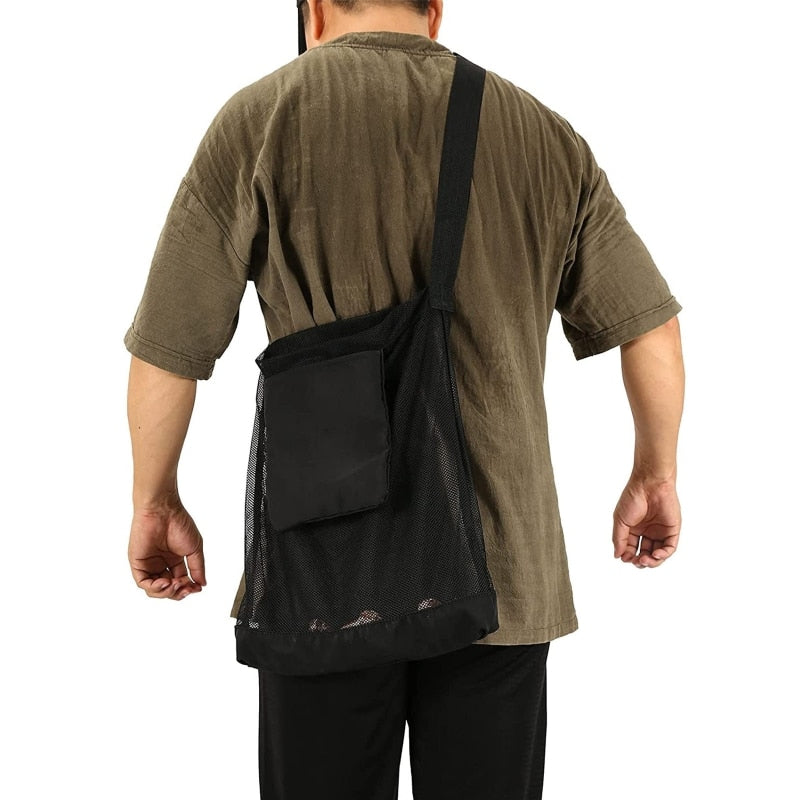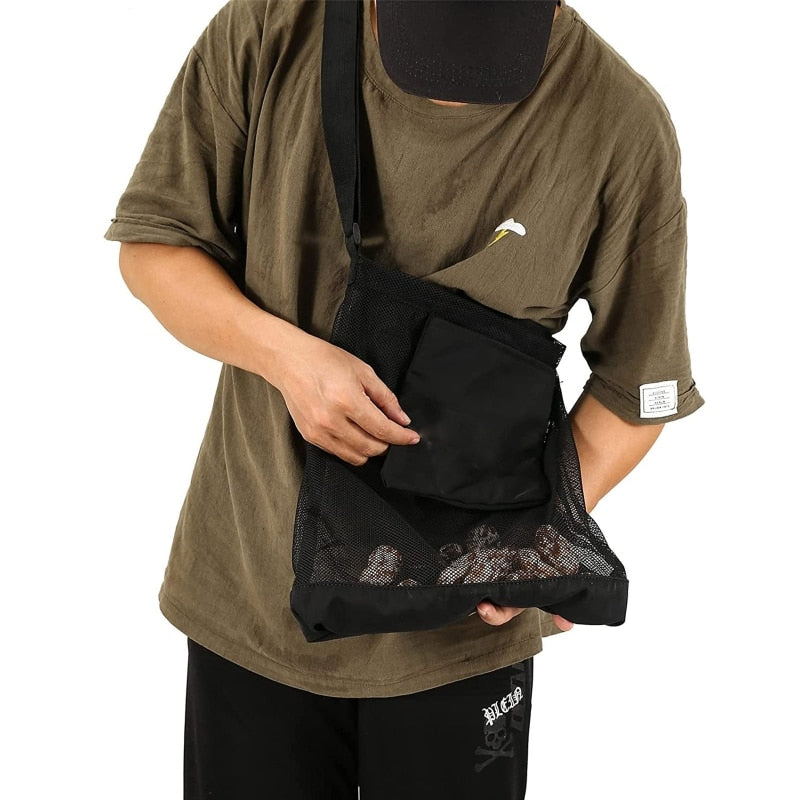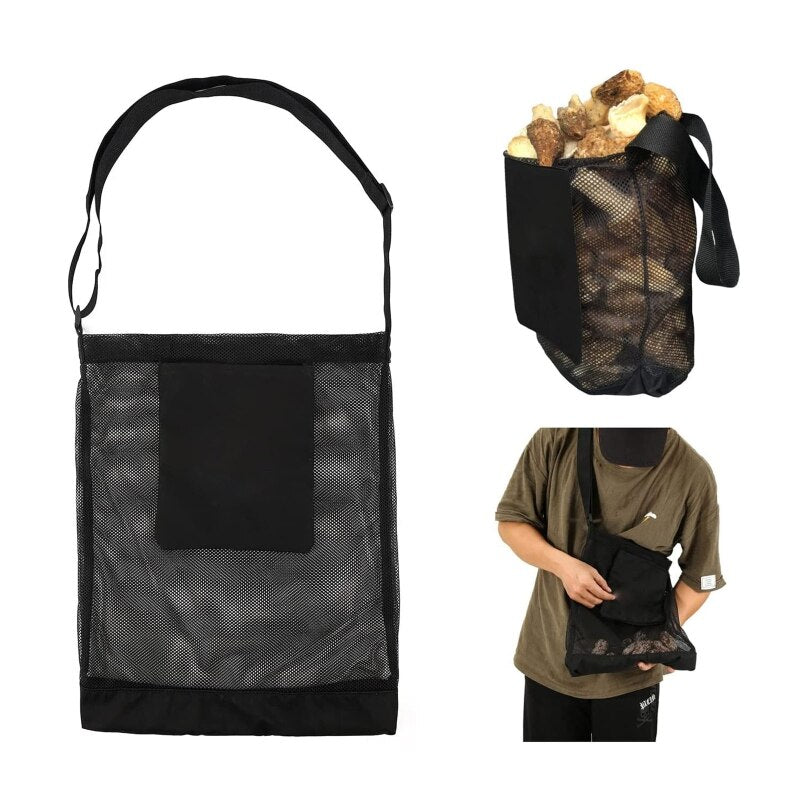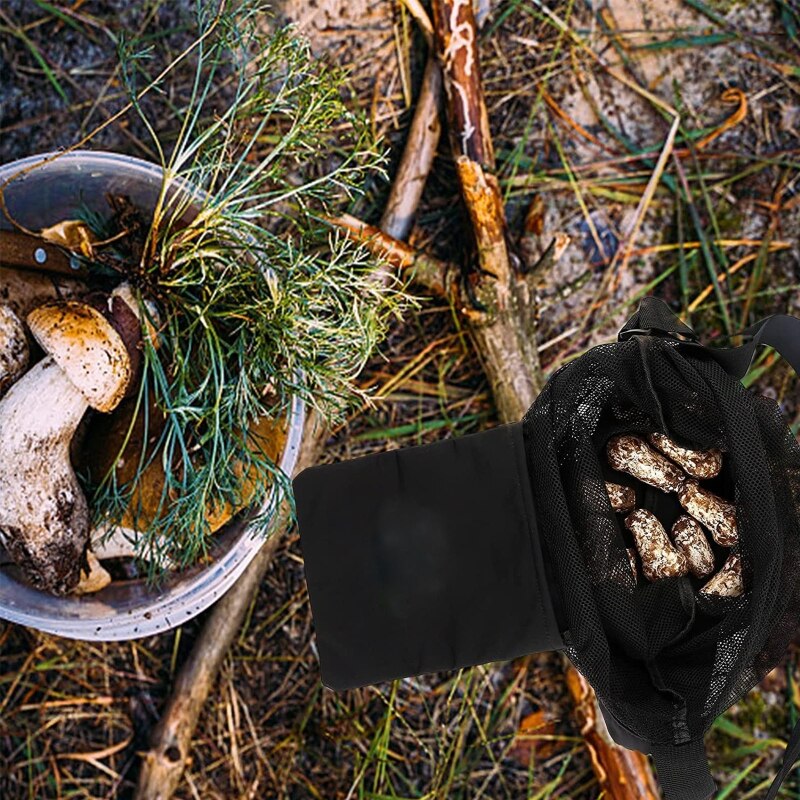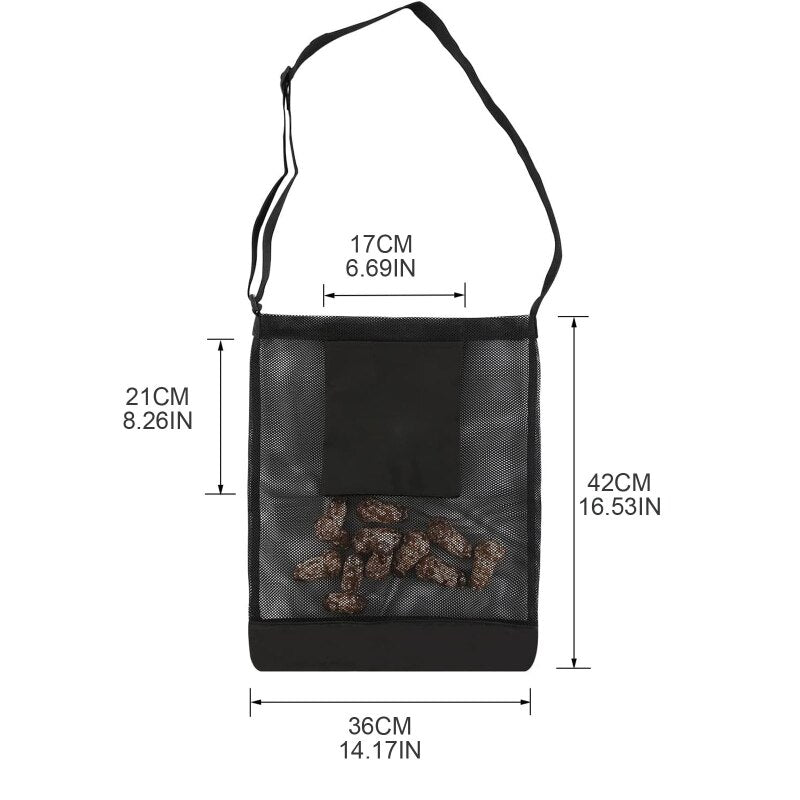 Part of being a good mushroom hunter is ensuring that there will be mushrooms to hunt next season.
Using a mesh bag ensures that spores can fall from the mushrooms you've picked and repopulate the forest floor.
Our foraging bag uses thick mesh fabric, which is very breathable so that your mushrooms will not be damaged.

The picking bag is foldable, small and light, and super easy to carry around when you're out in the forest. 

You can adjust the length of the webbing according to your needs, and there is a storage pocket on the side for easy use.