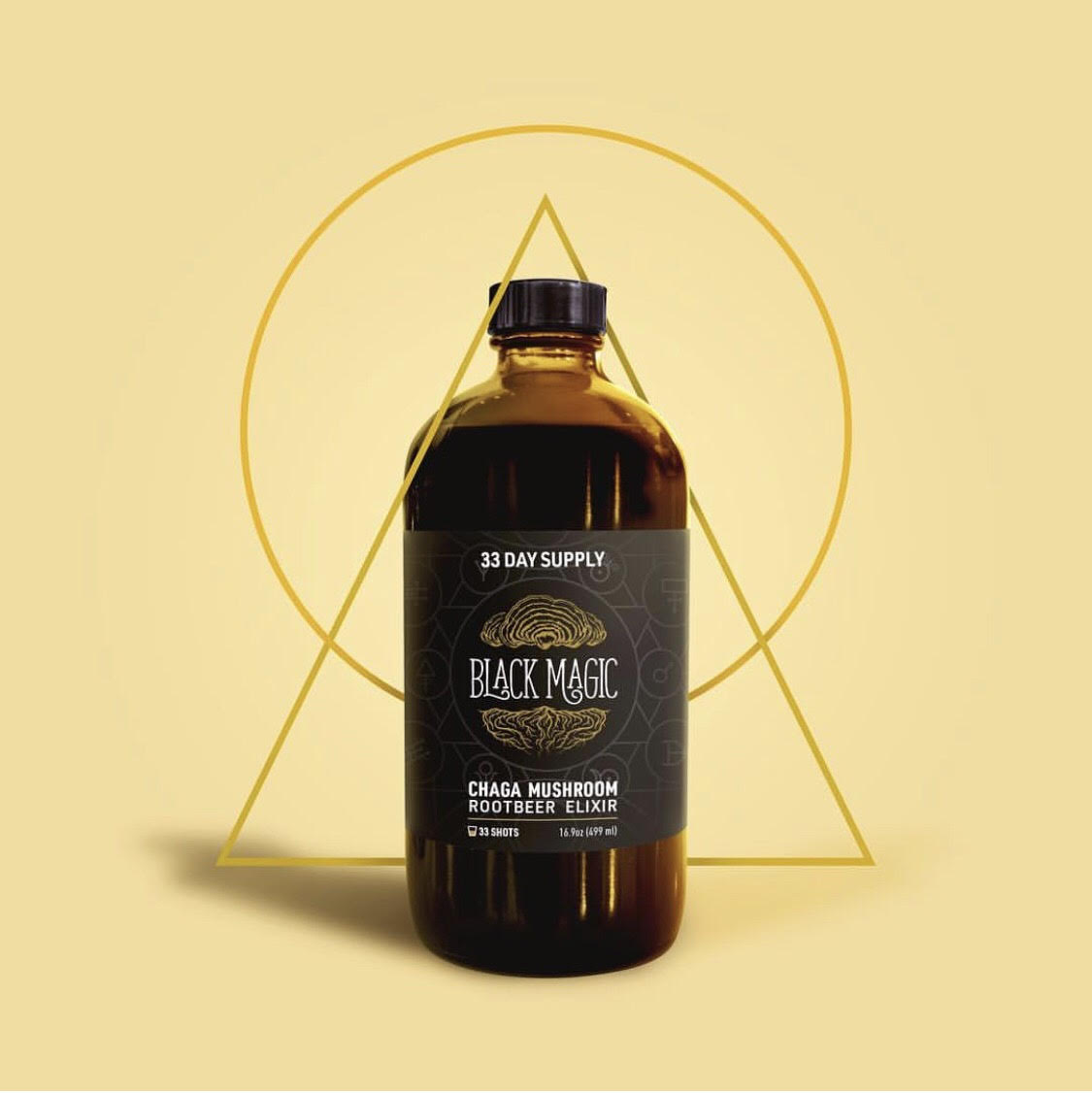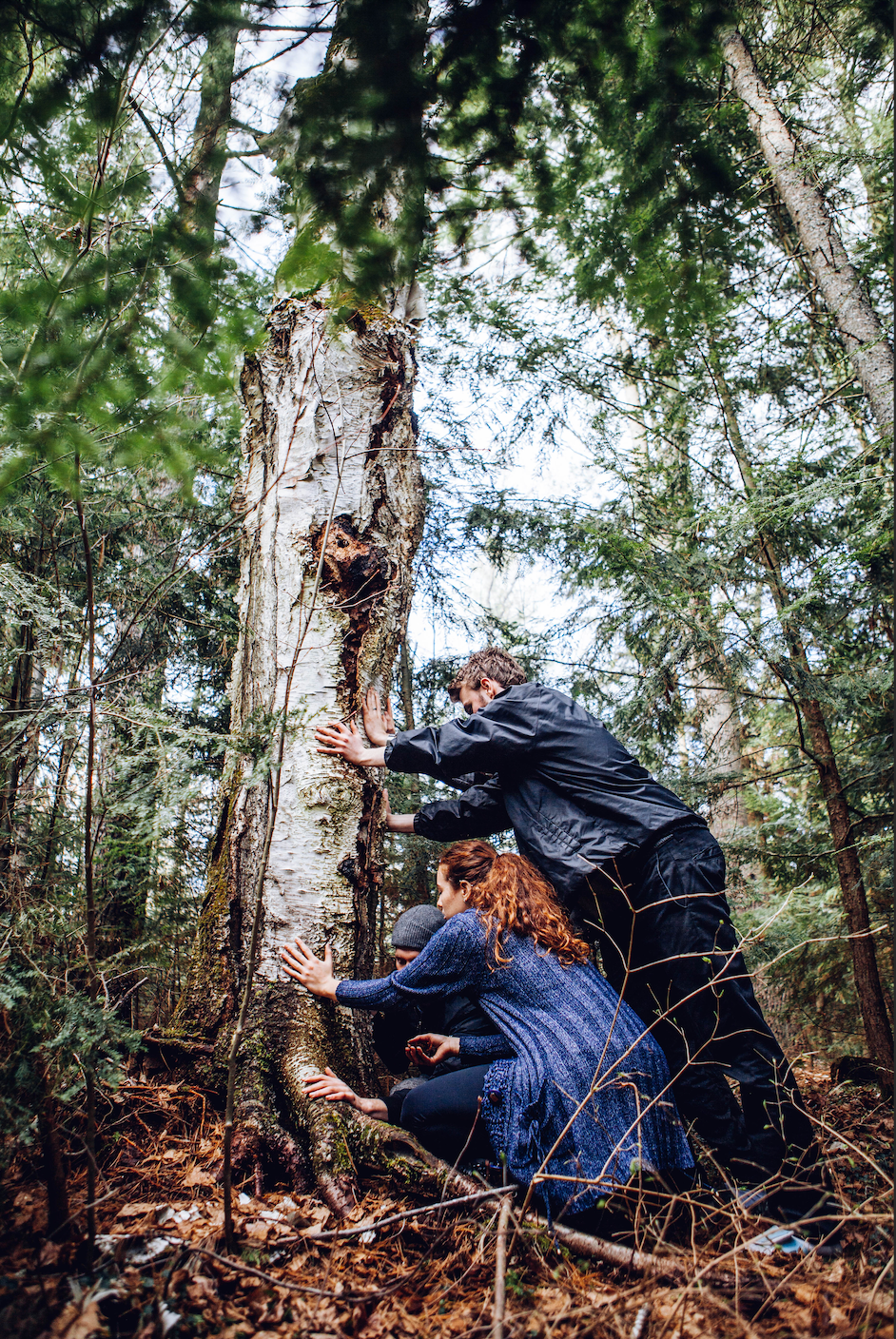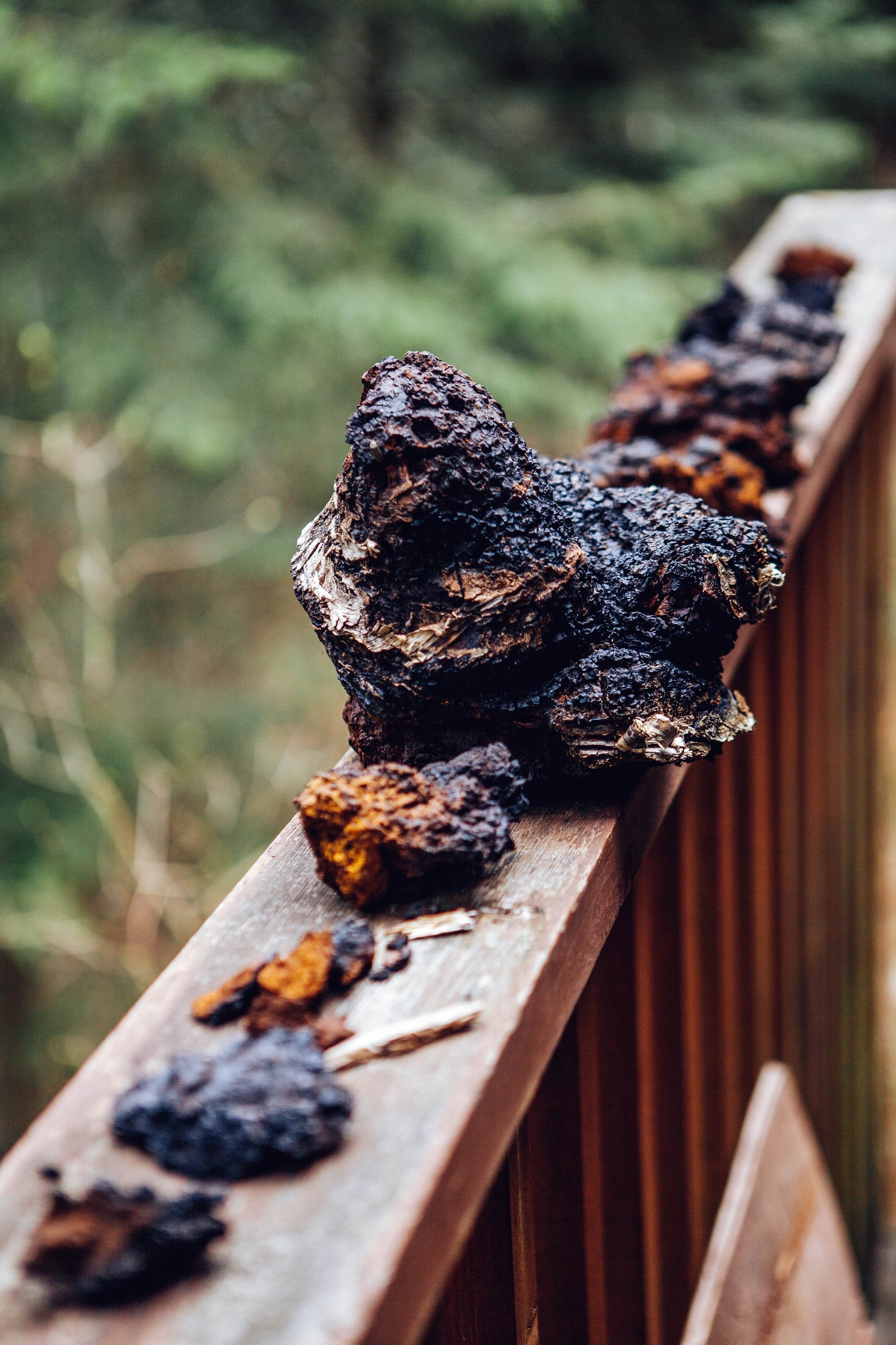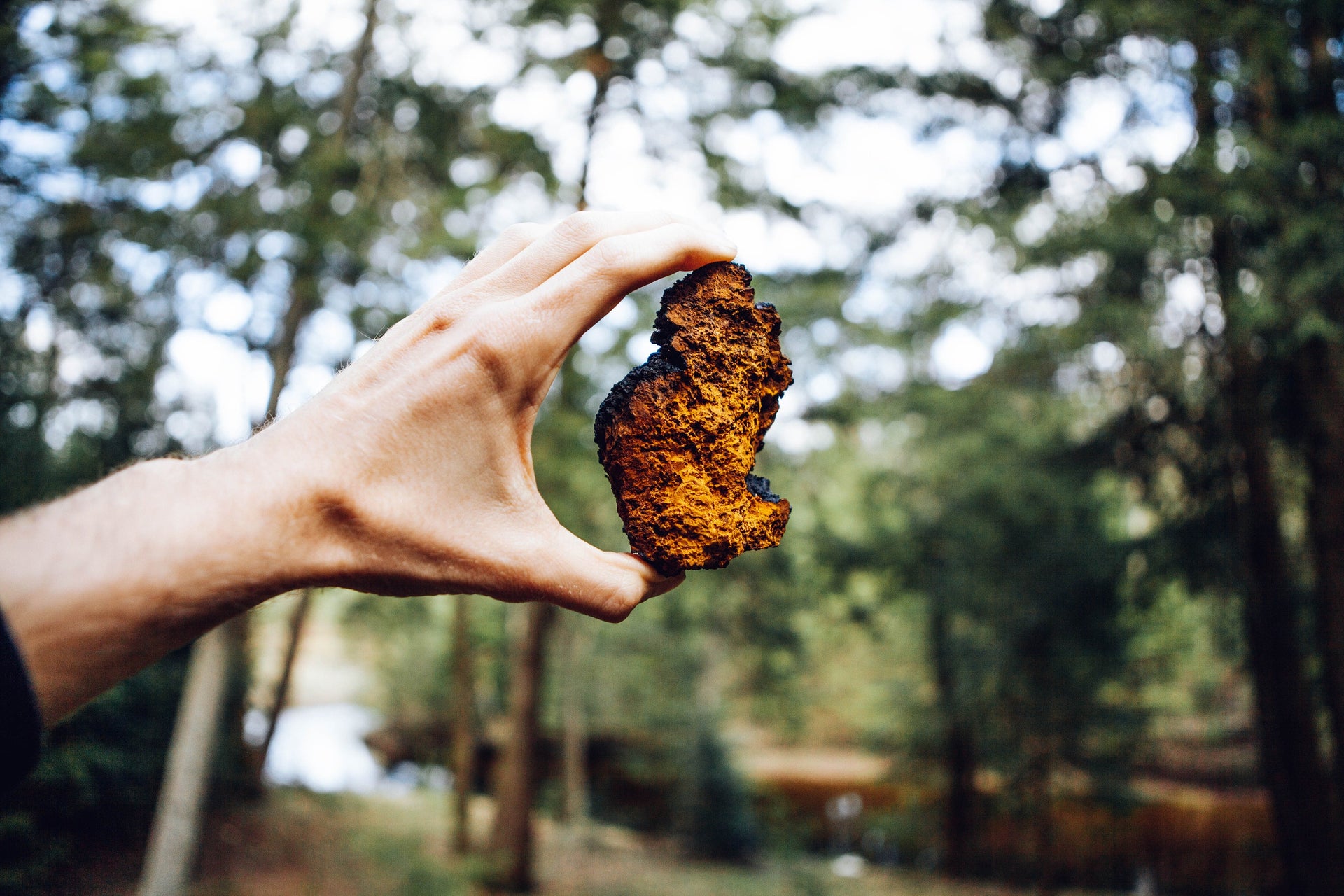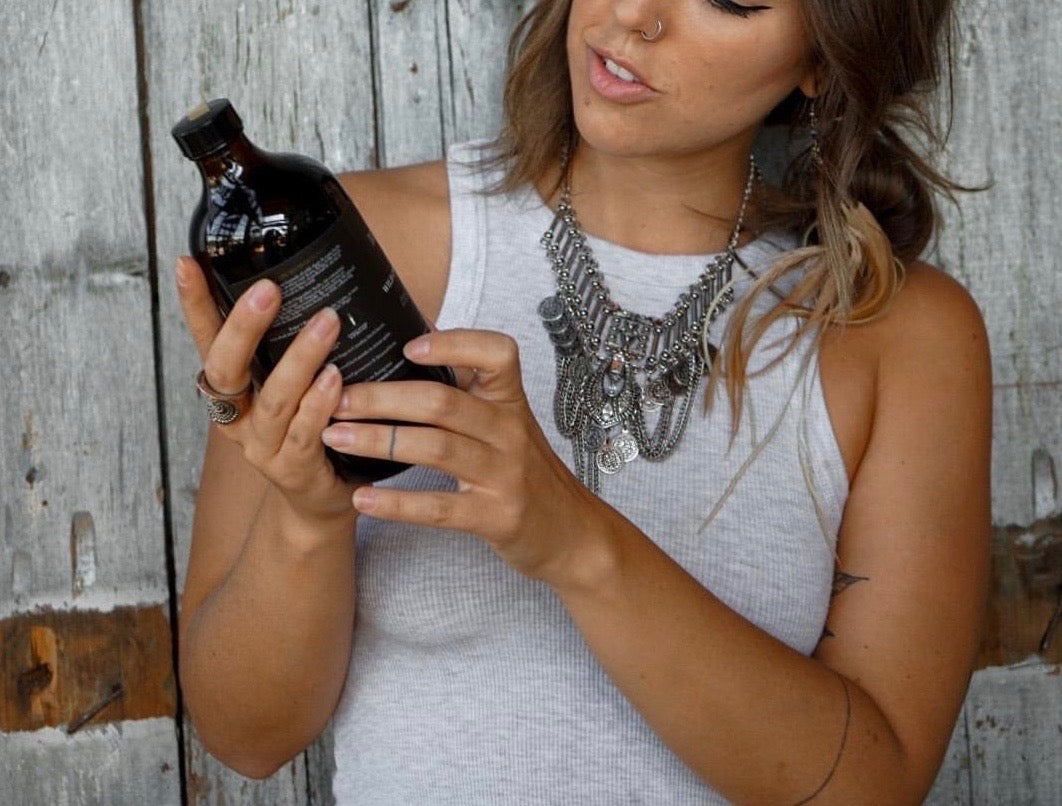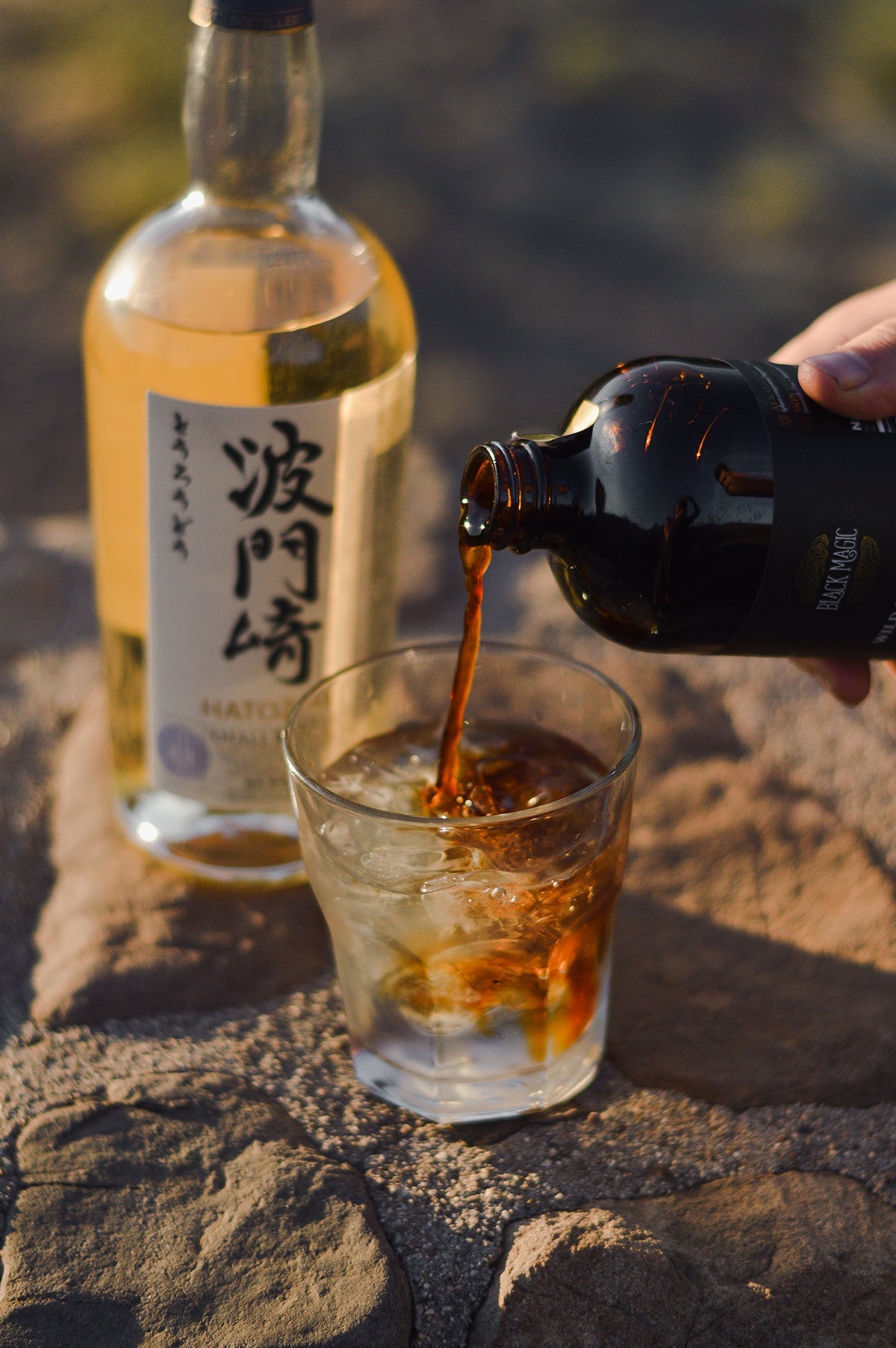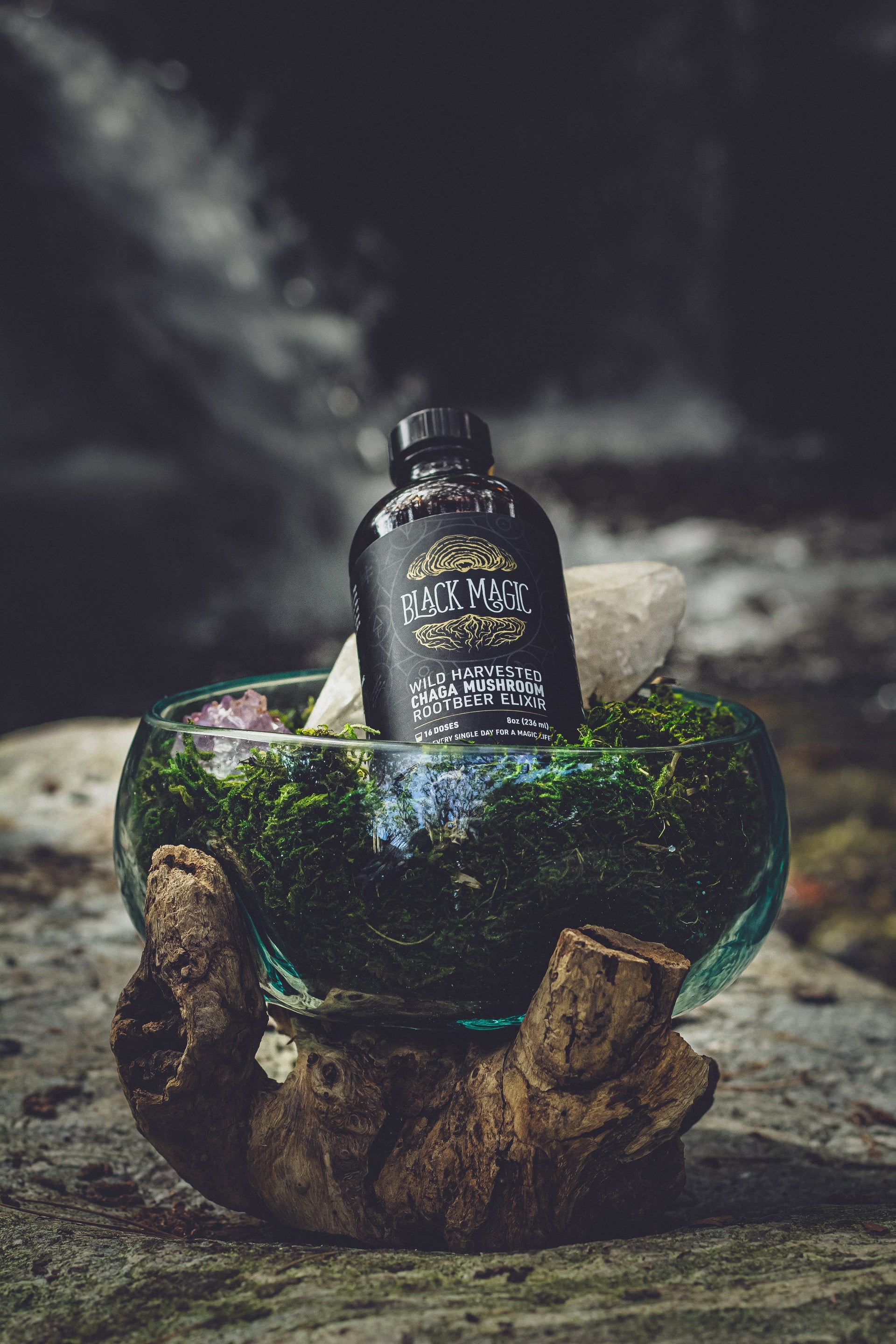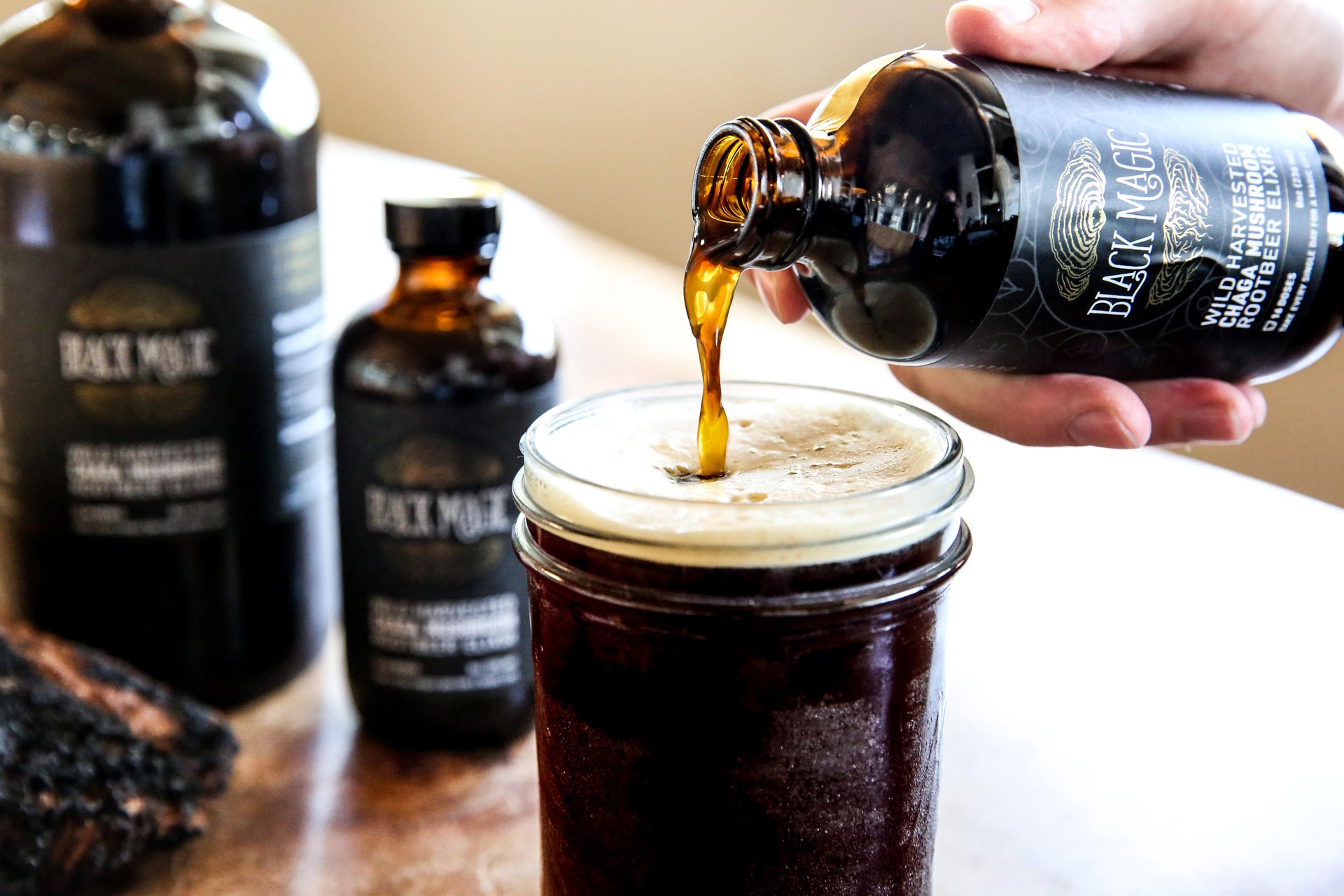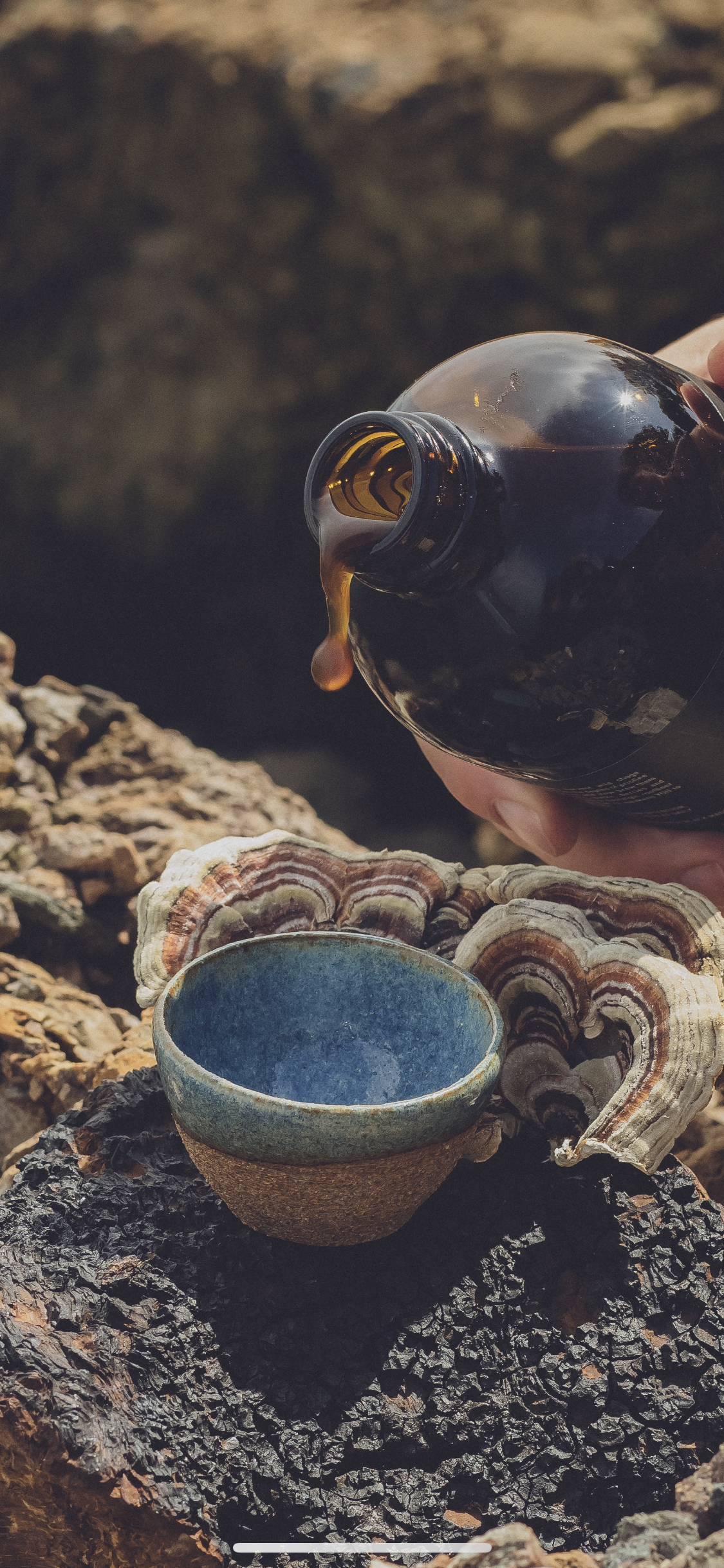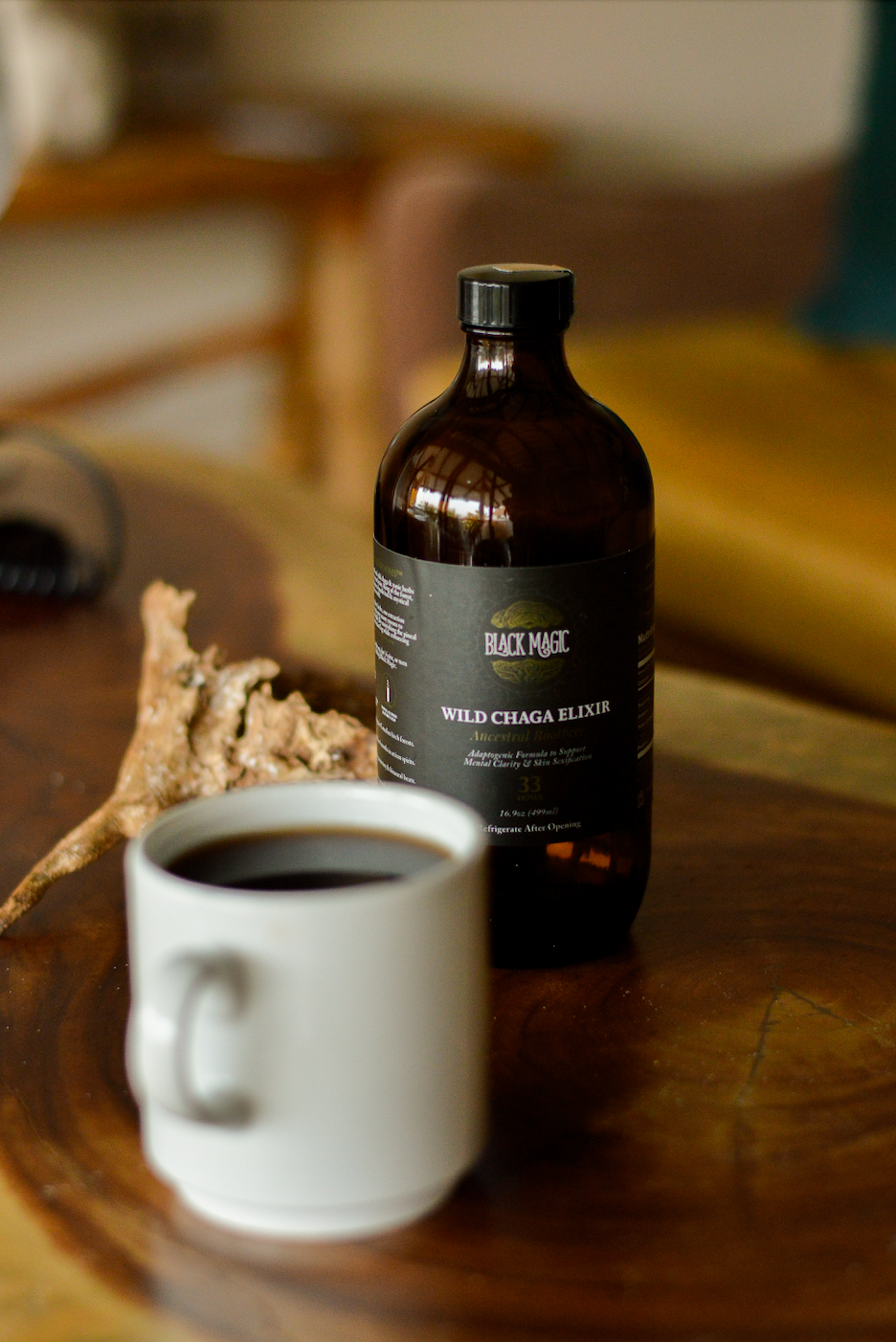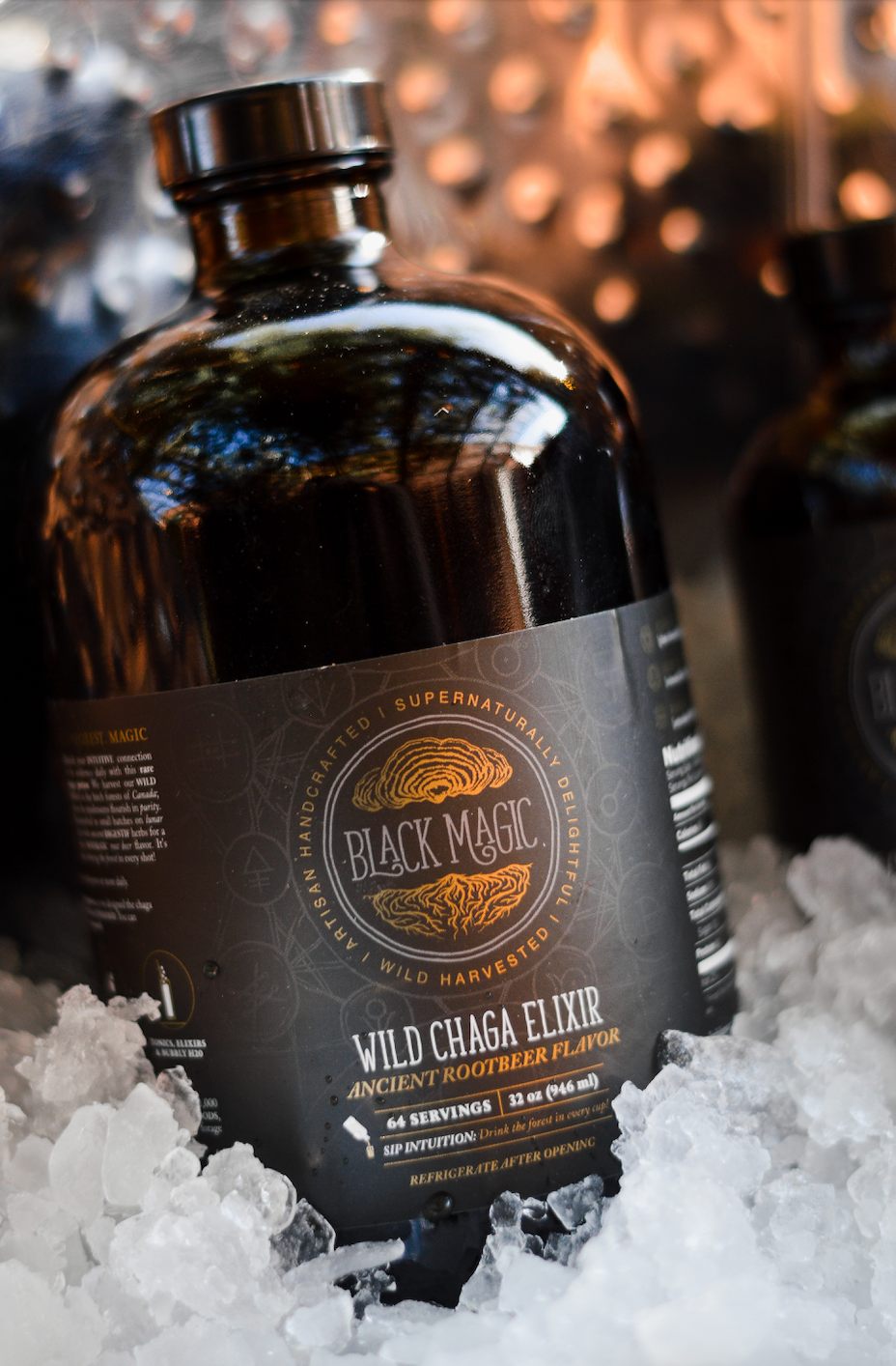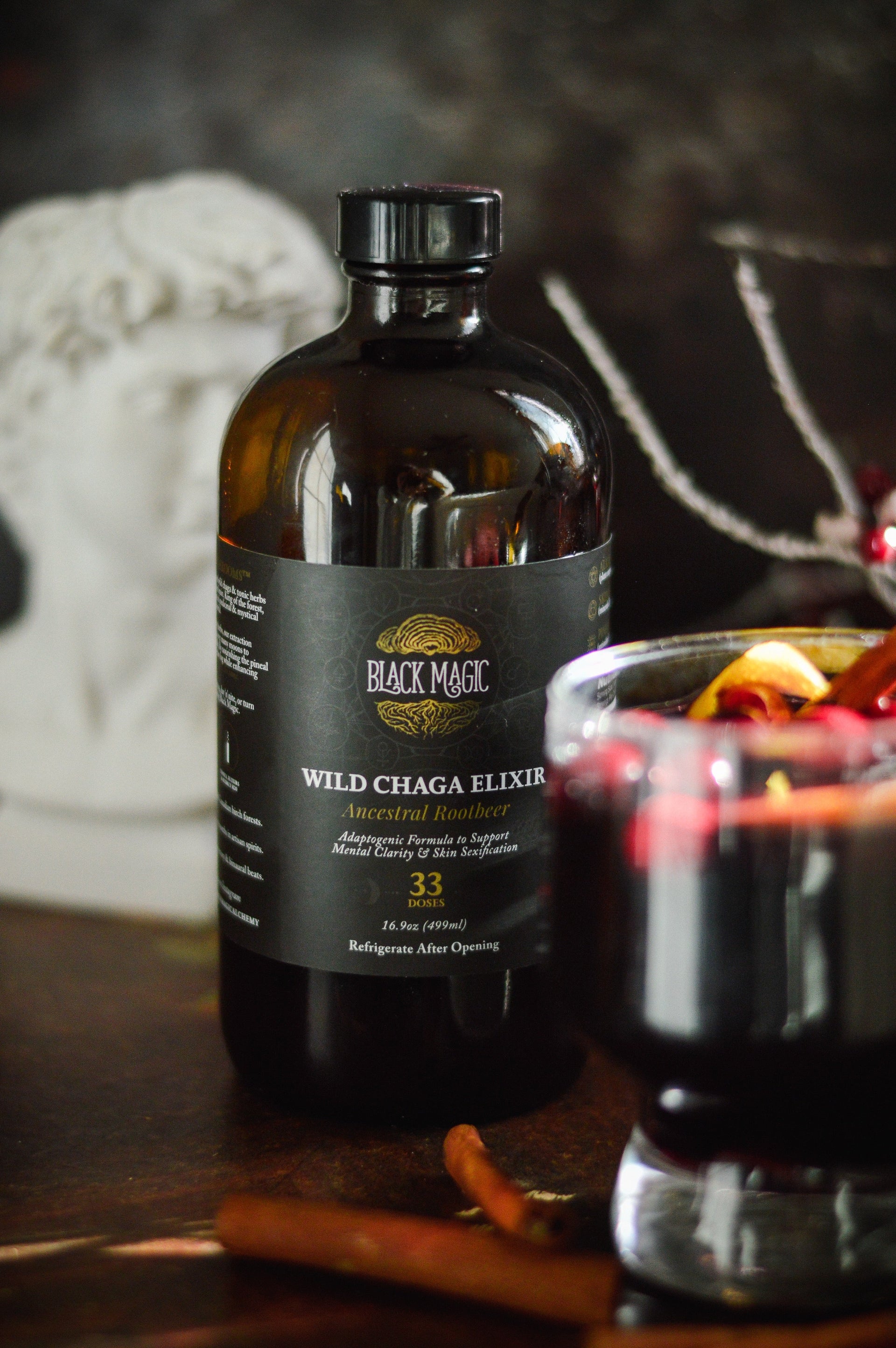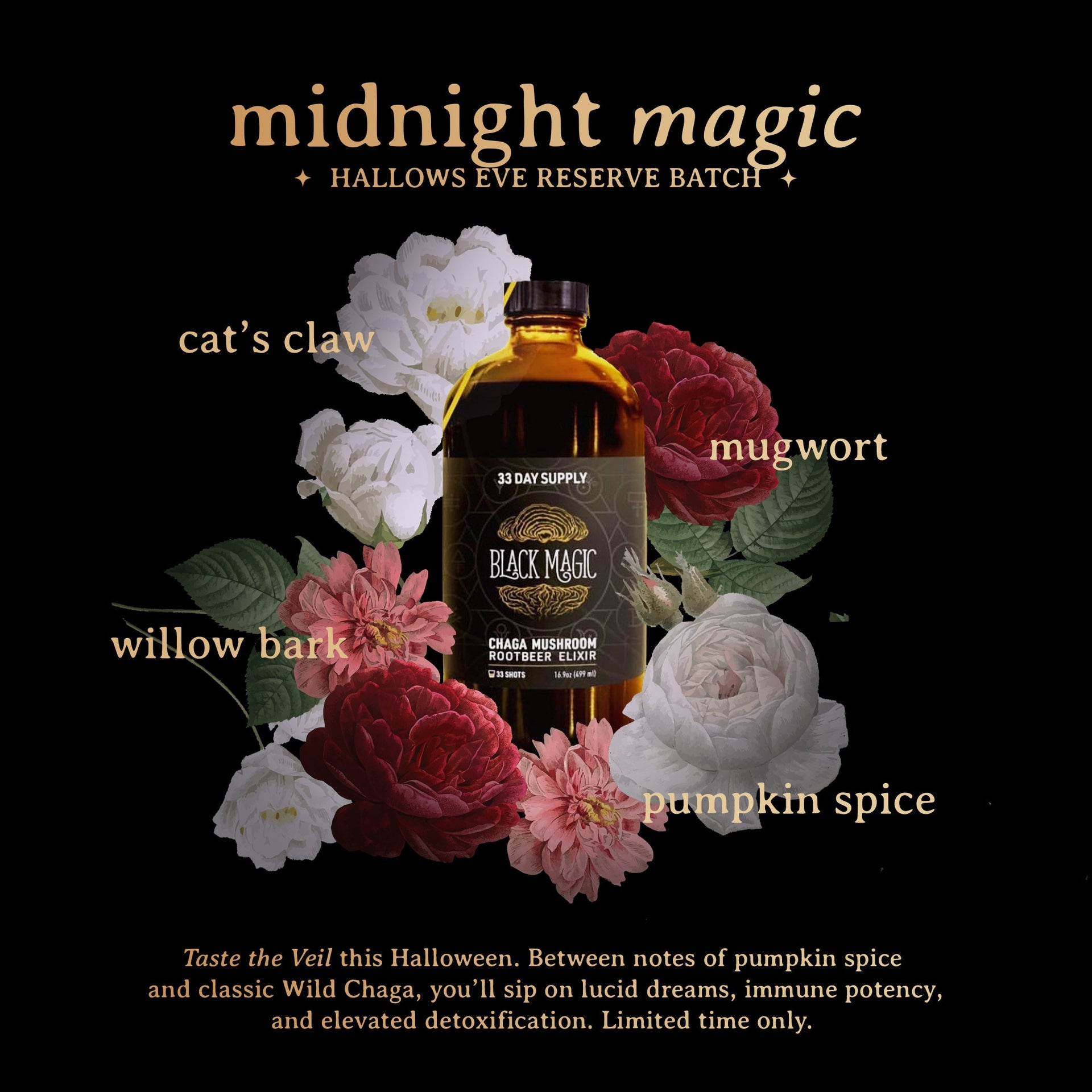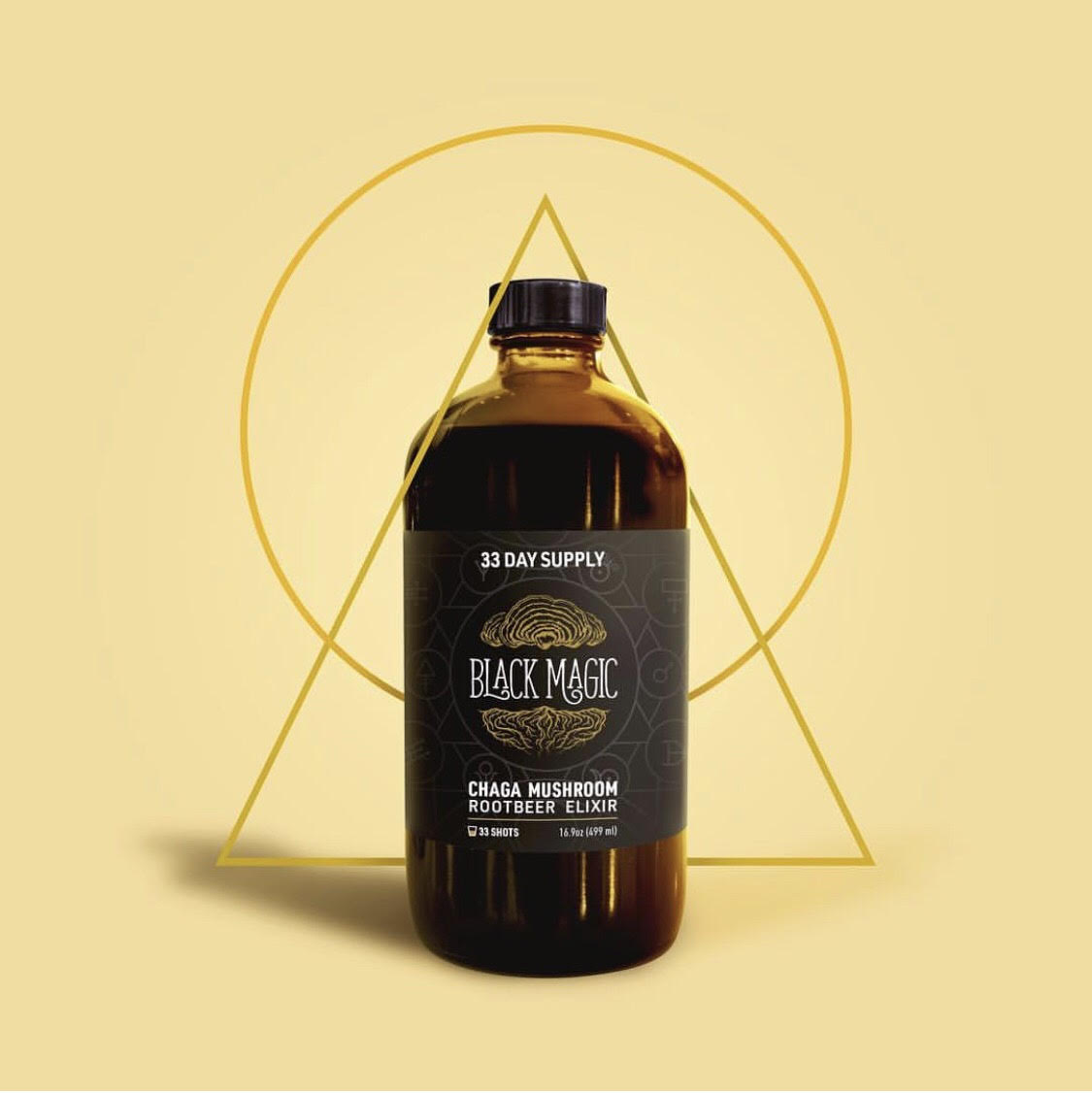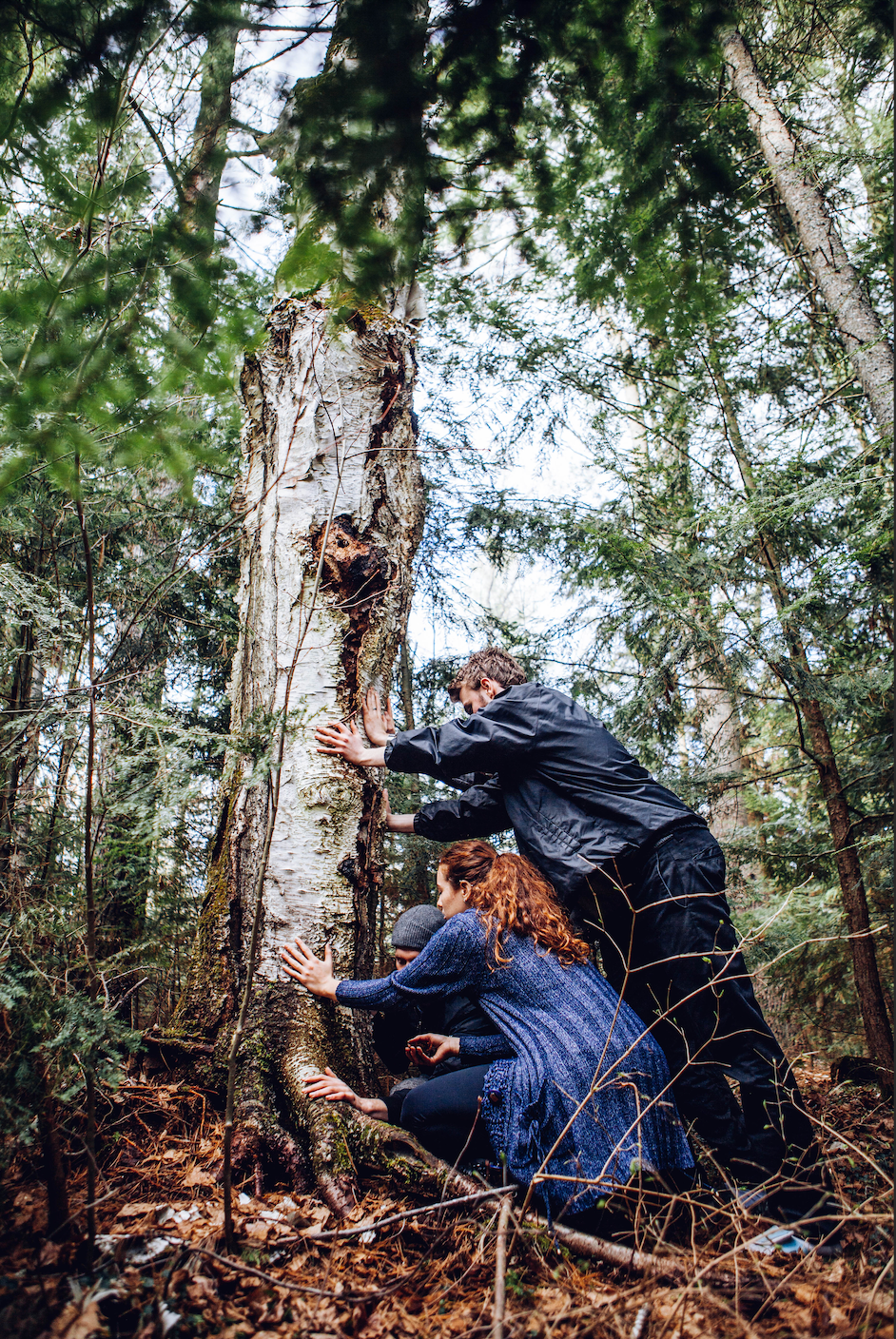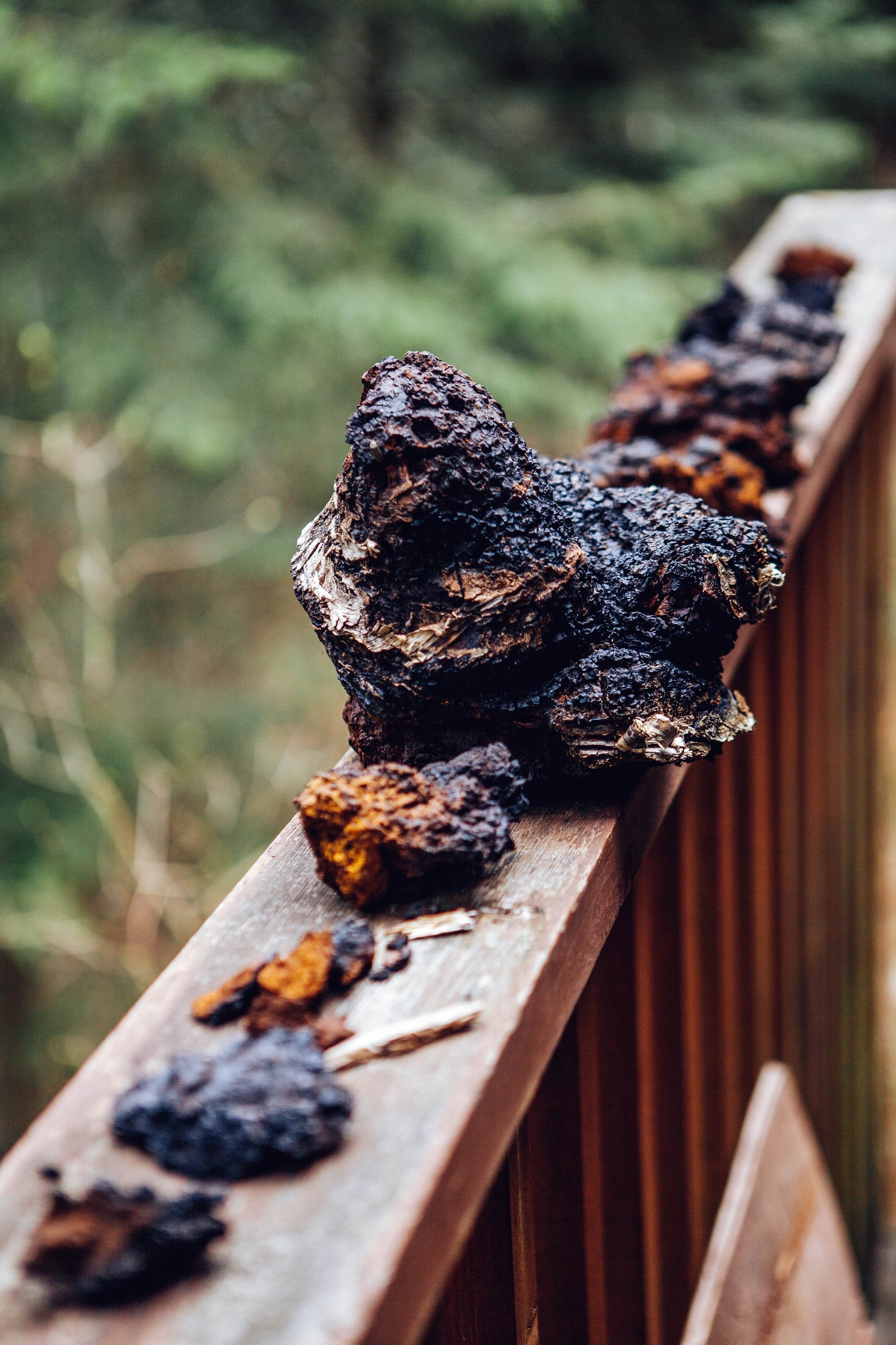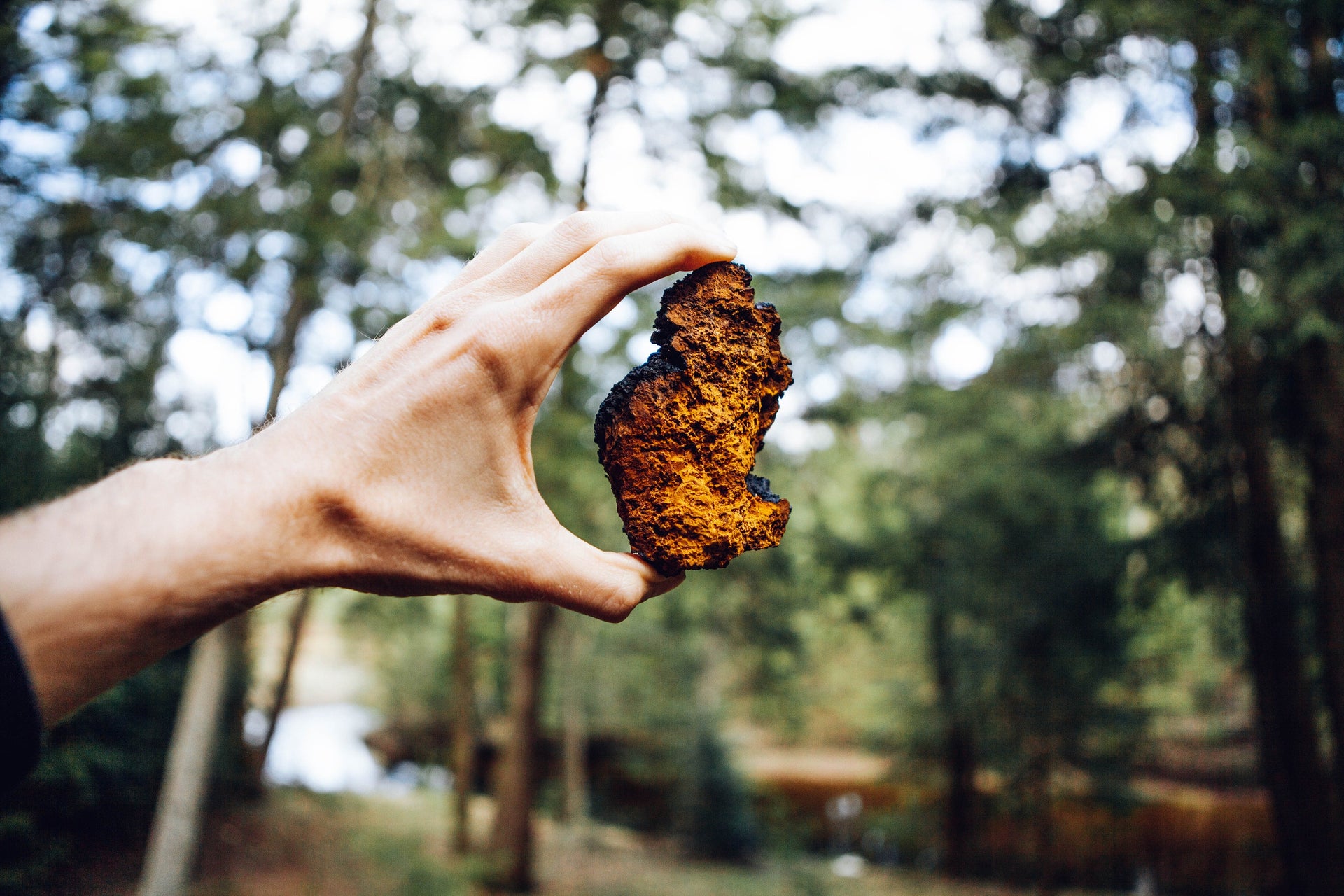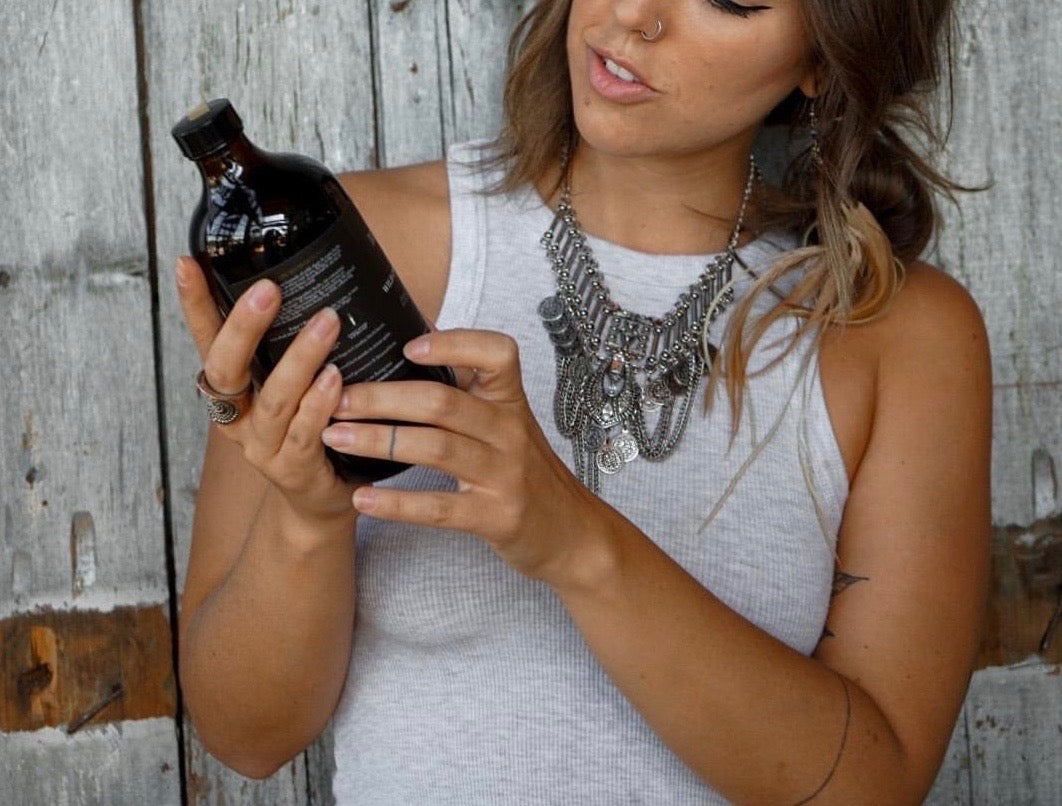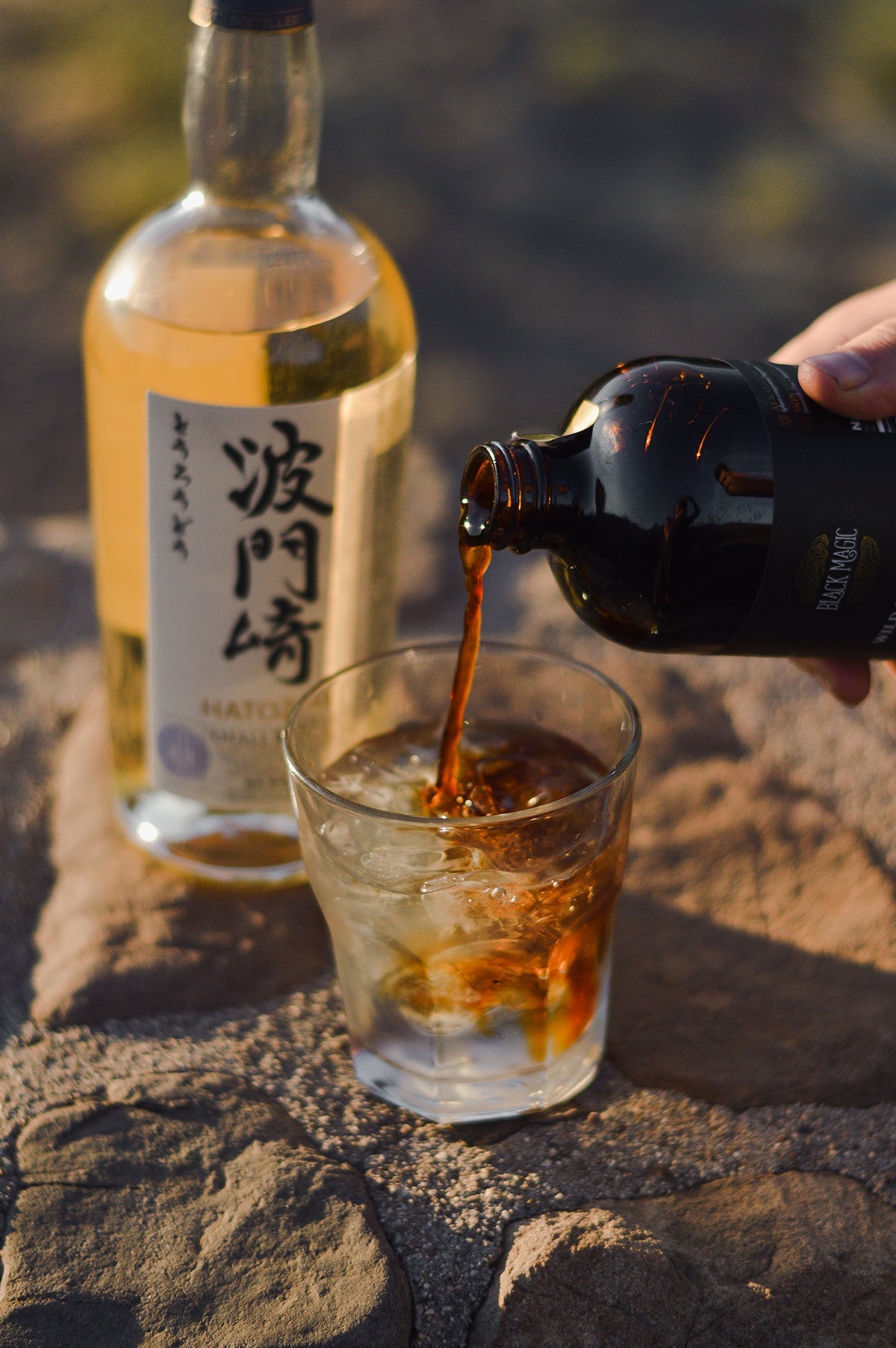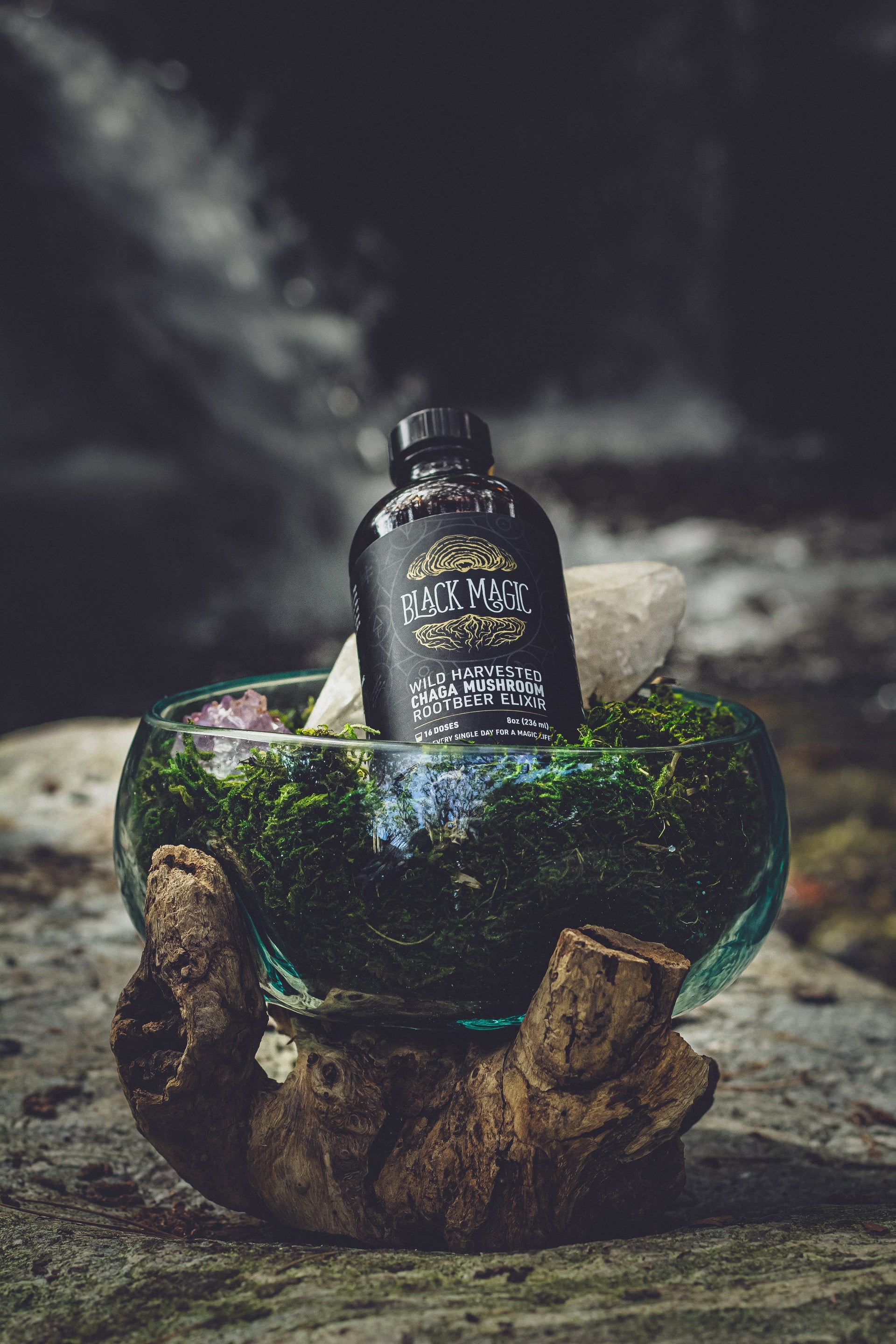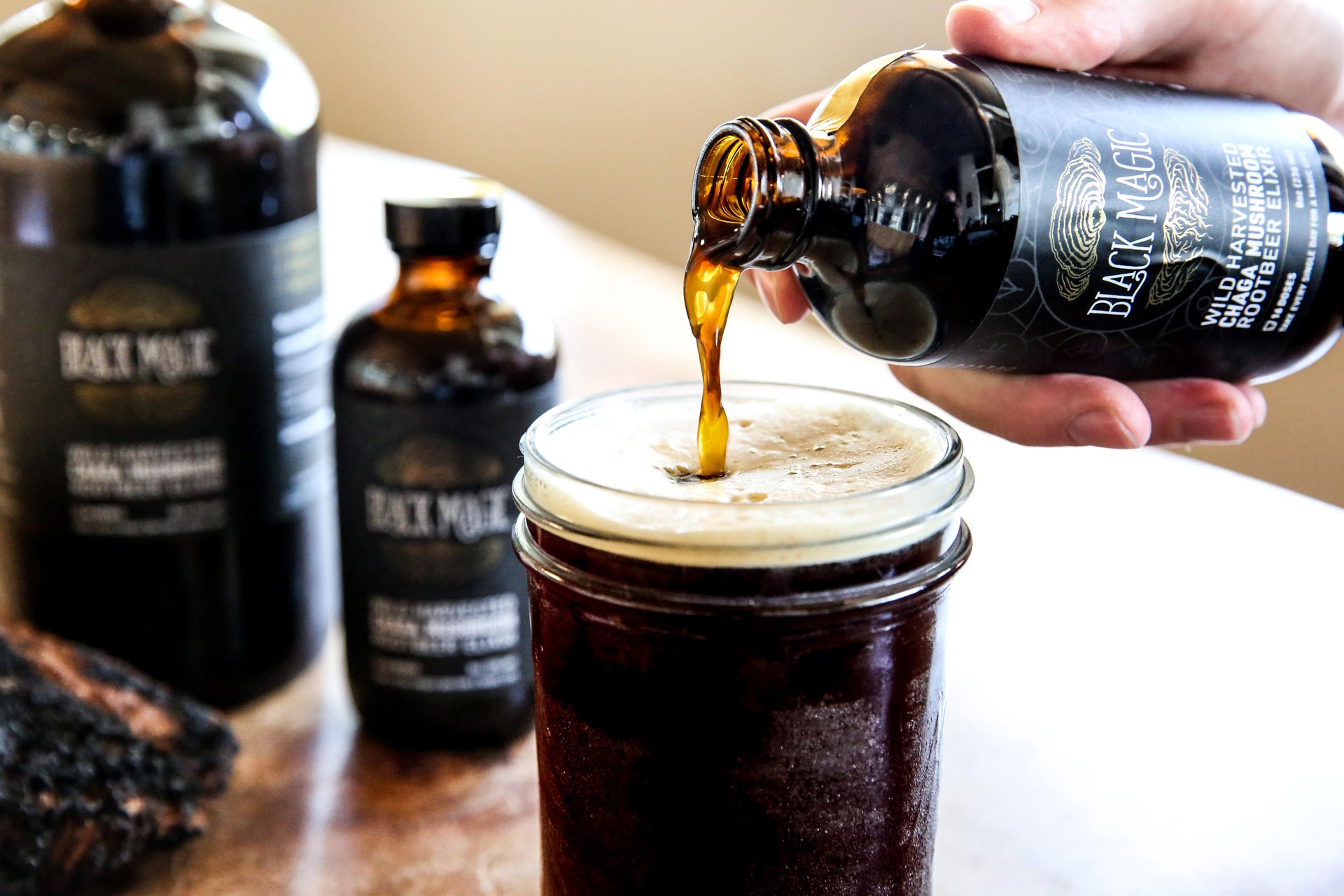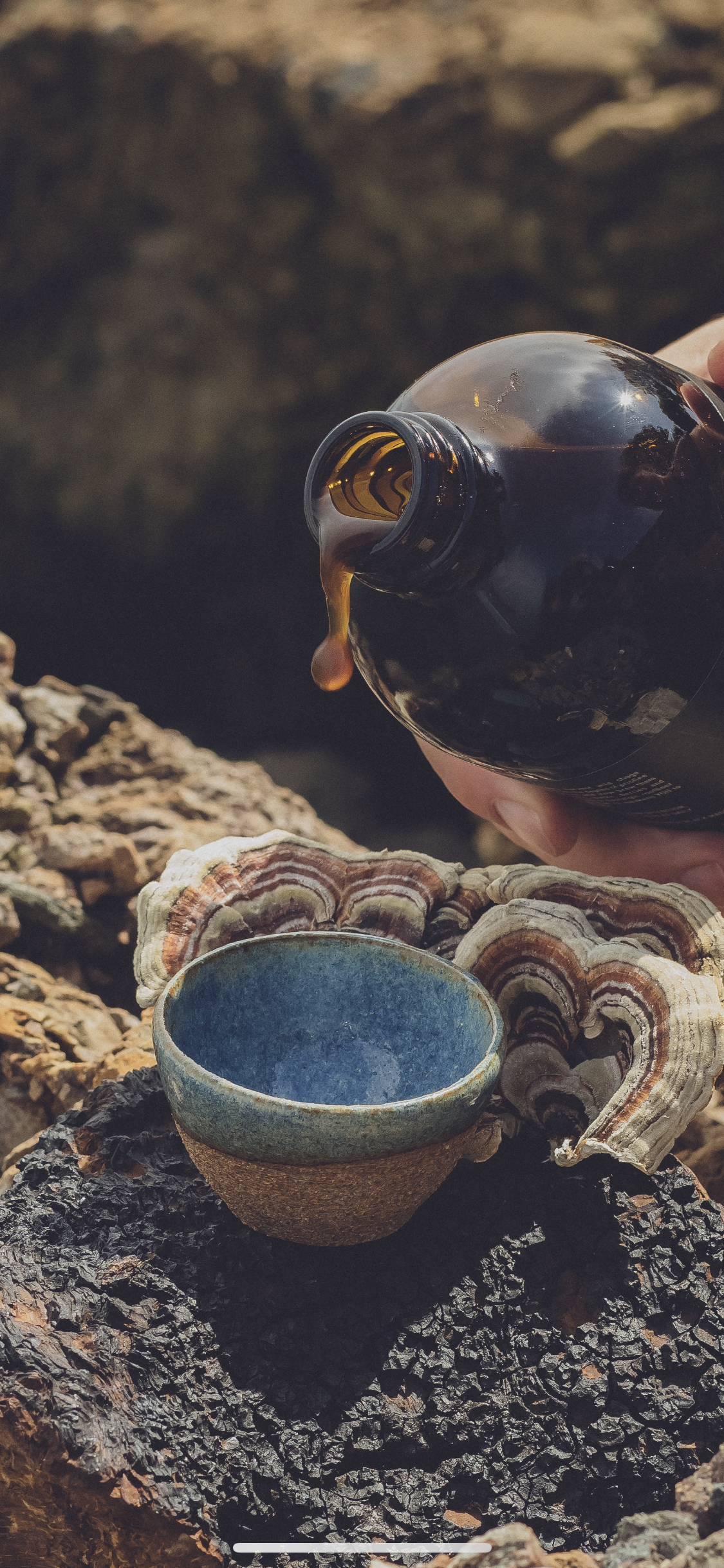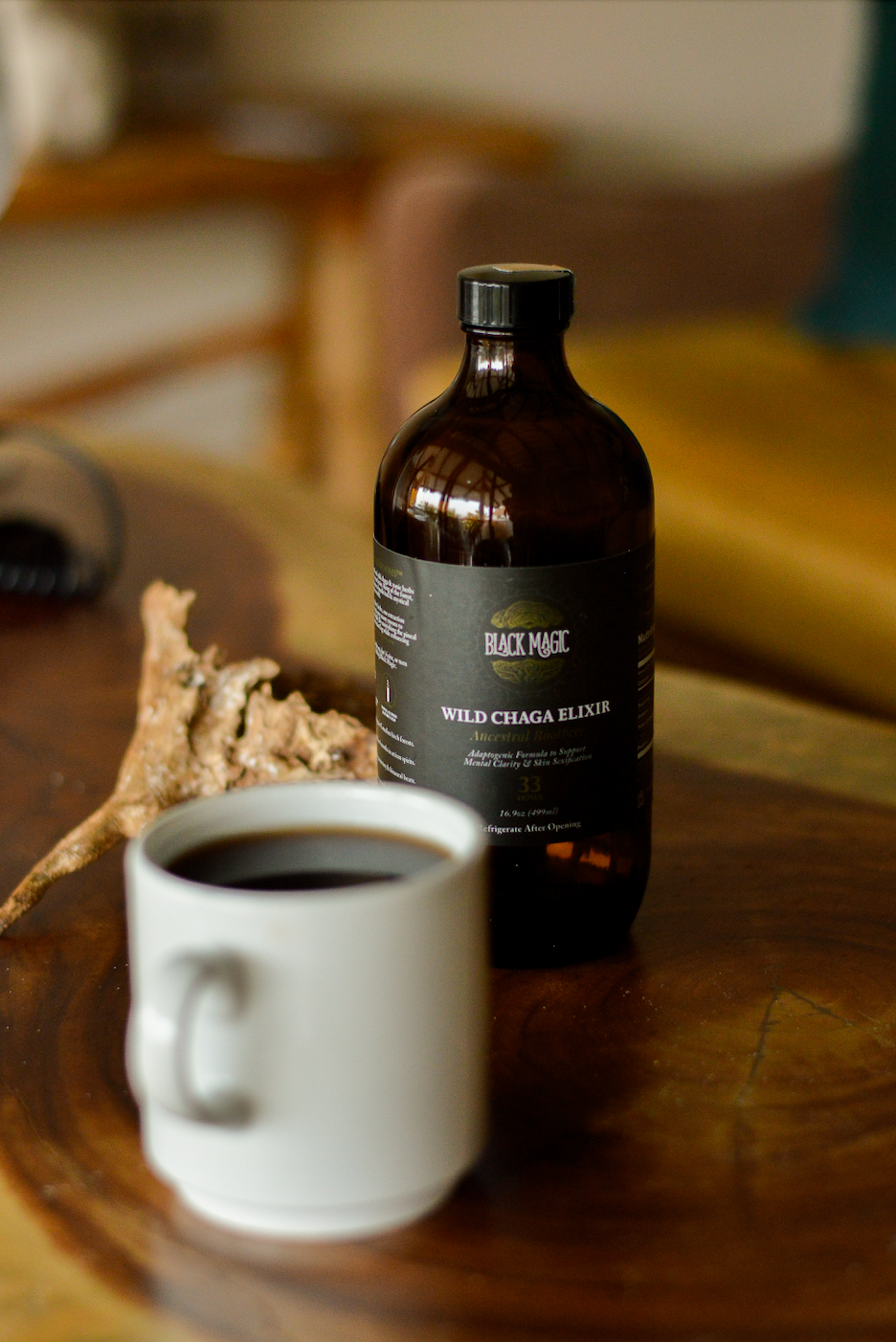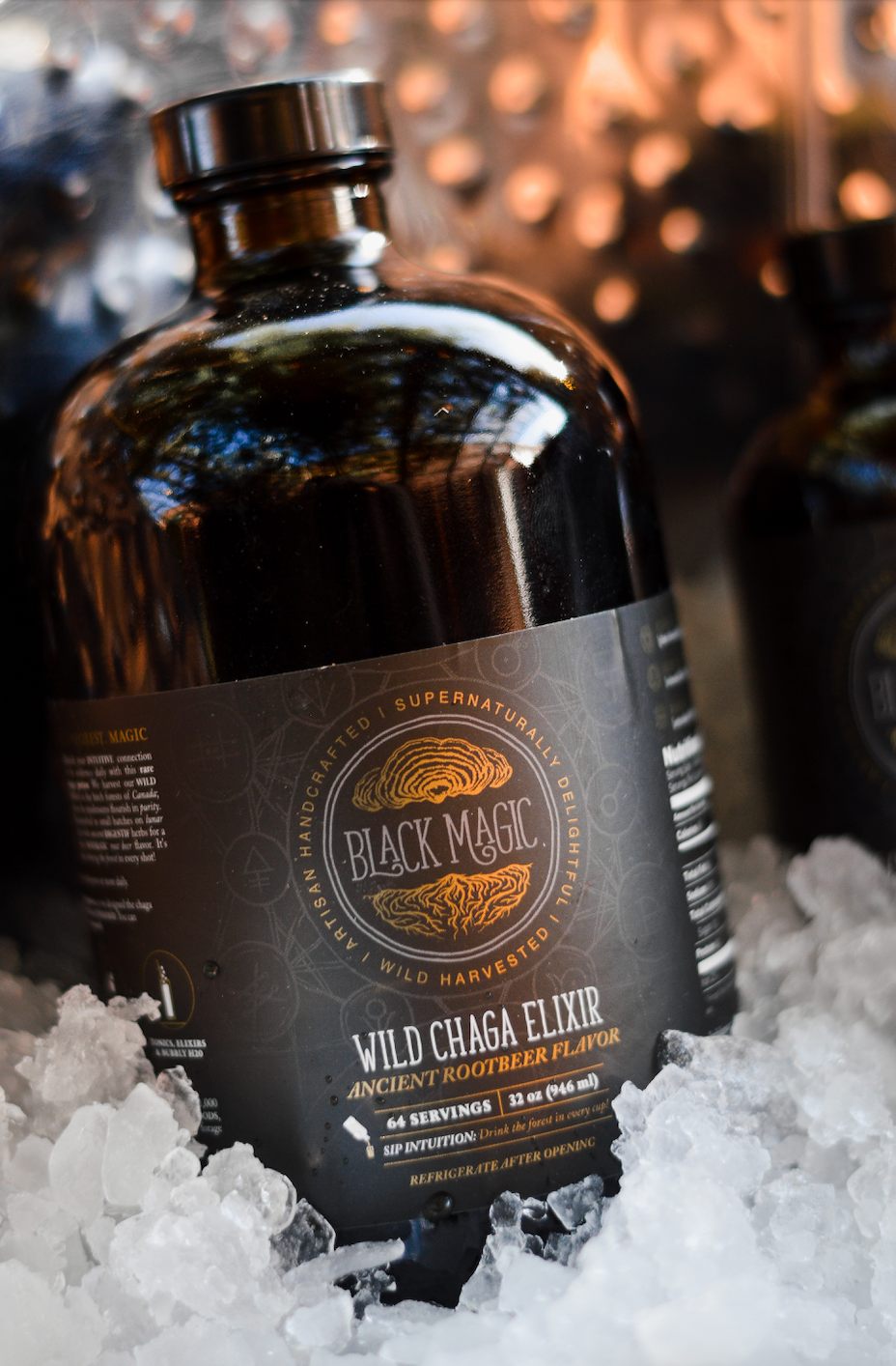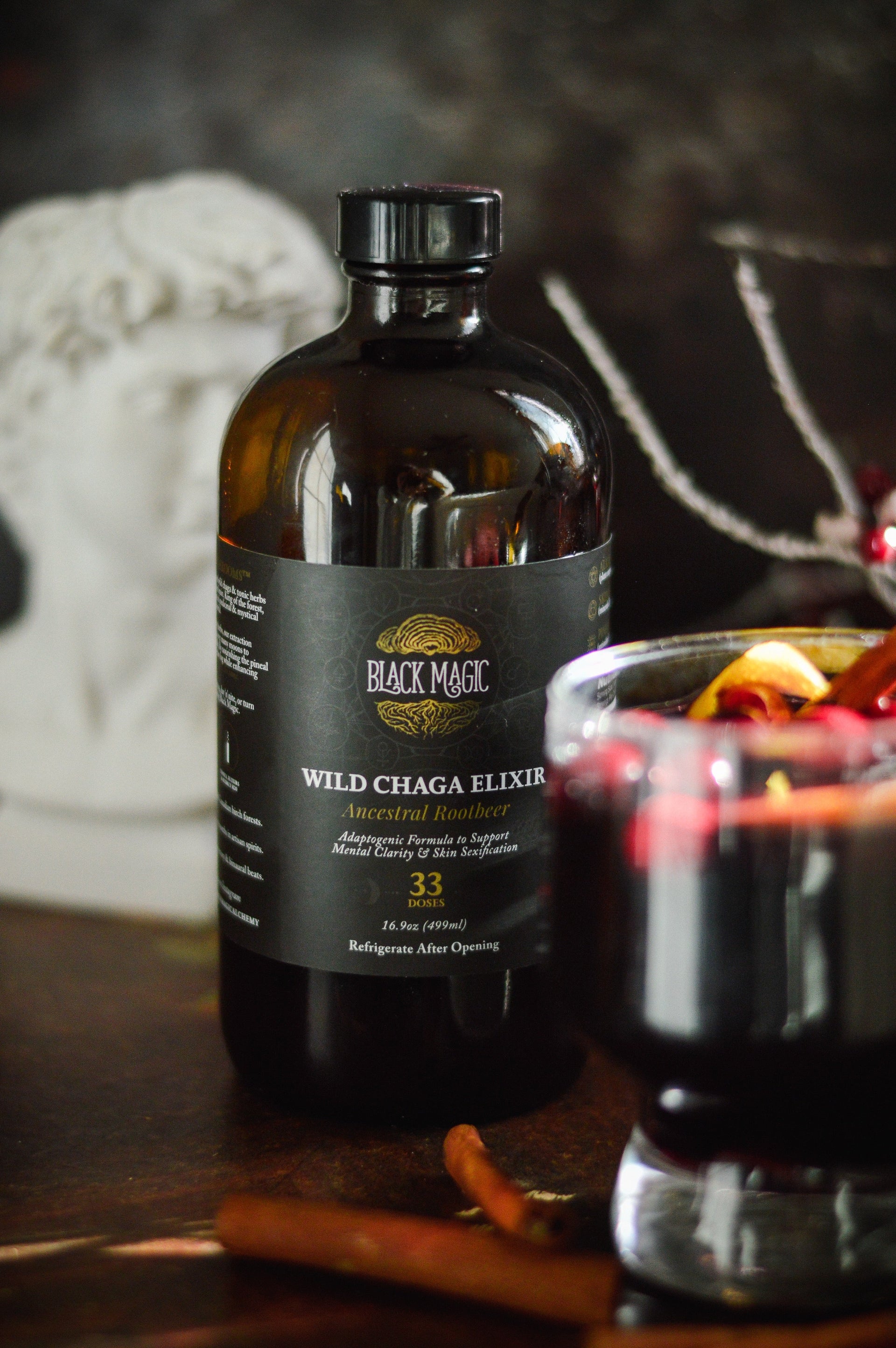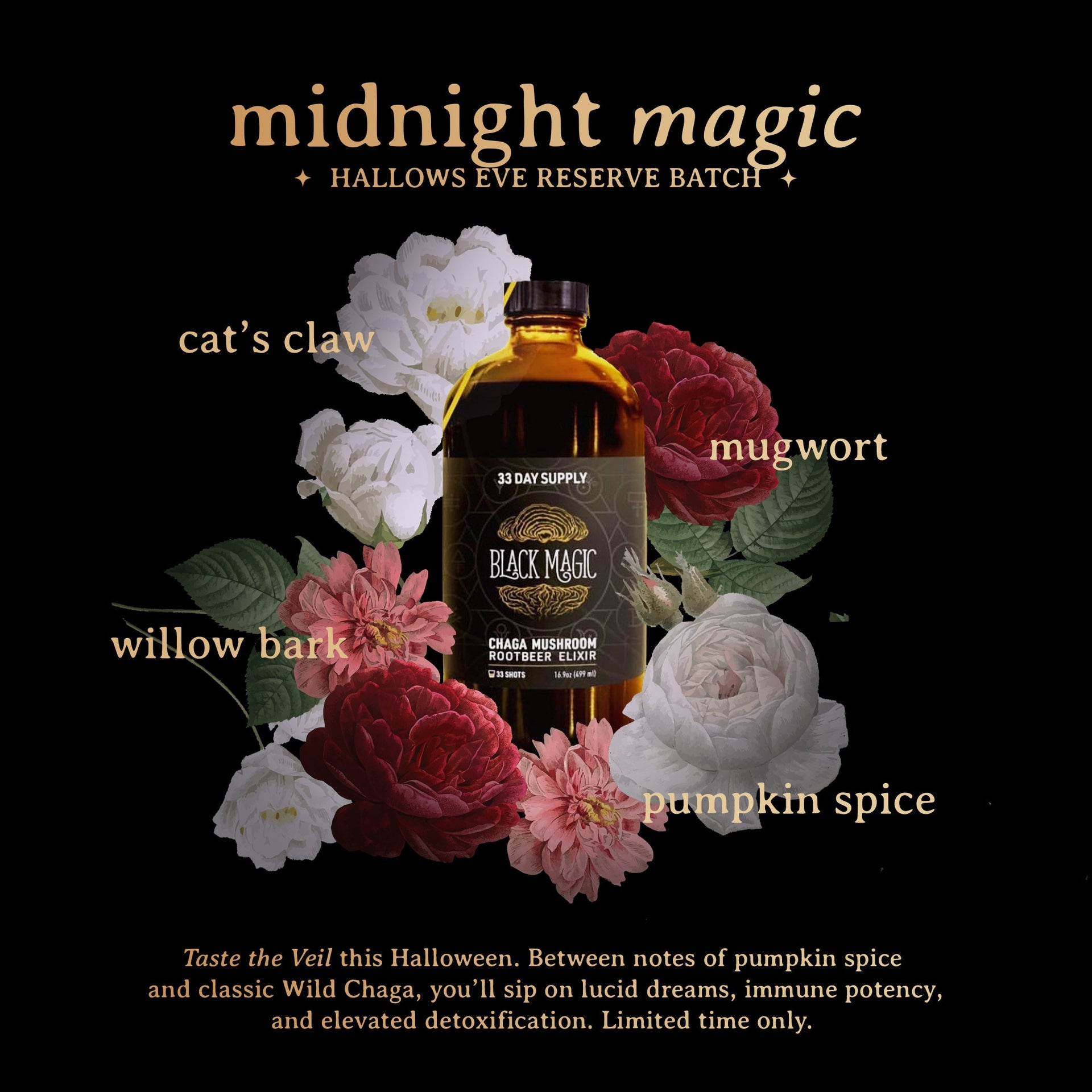 Wild Harvested Chaga Mushroom Rootbeer Elixir
Based on the ancient herbal recipe for "root beer", originally popularized as a digestif and immunity tonic, our formula combines the organic roots, barks, berries and chaga in a synergistic way that unlocks the potent health benefits and delicious nostalgic flavors.

We've alchemically extracted our sustainably harvested ingredients 
in accordance with the lunar calendar inside miron violetglass for many moons, and energetically supercharged it using tuning forks, sacred geometry and homeopathic medicine.
Take one shot daily or add to your favorite drinks like coffee, matcha lattes, bubbly water and smoothies to boost your immune system, activate your pineal gland, unwind stress, heighten alertness, stabilize your mood, and elevate your energy.
INGREDIENTS
Our ingredients are 100% sustainably wild harvested, organic or biodynamically grown.
Wild Harvested Chaga Mushroom (Boreal Forests in Canada), Sarsaparilla Root, Wild Cherry Tree Bark, Organic Dandelion Root, Wild Juniper Berries, Organic Burdock Root, Organic Licorice Root, Biodynamic Cane Sugar*, Birch Bark, Organic Blackstrap Molasses, Roasted Chicory Root, Organic Vanilla Beans, Wintergreen, Ceylon Cinnamon, Star Anise, Zeodary, Clove, Monk Fruit, Magic.
Extraction Base
Our herbal formula is alchemically extracted in artesian spring water and rare batch aged whiskey from Islay, Scotland for many moons. We use homeopathy, miron violet glass and sacred geometry in our process and formulate in accordance with the lunar calendar.
Keep refrigerated after opening.
Wild Harvested Chaga Mushroom Rootbeer Elixir