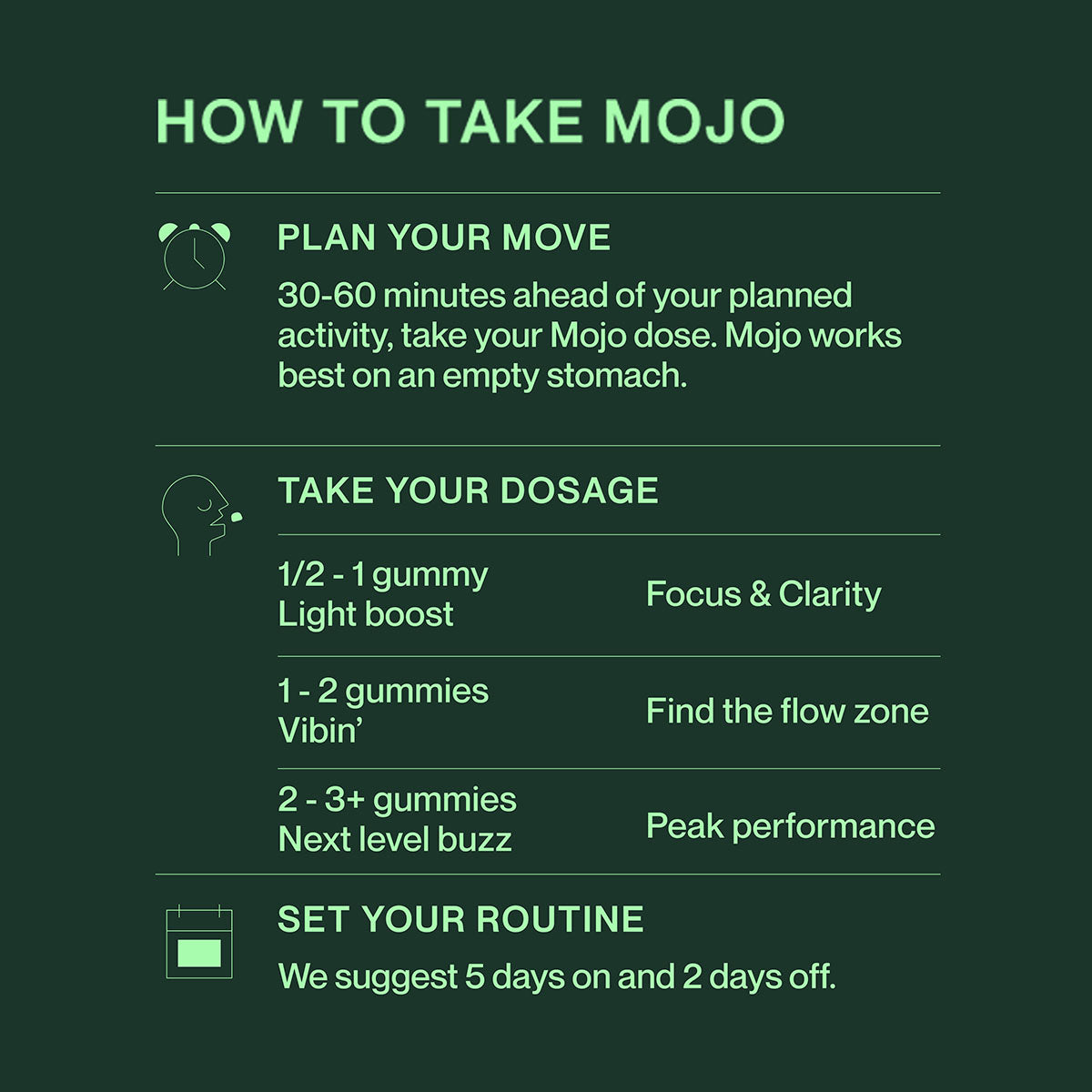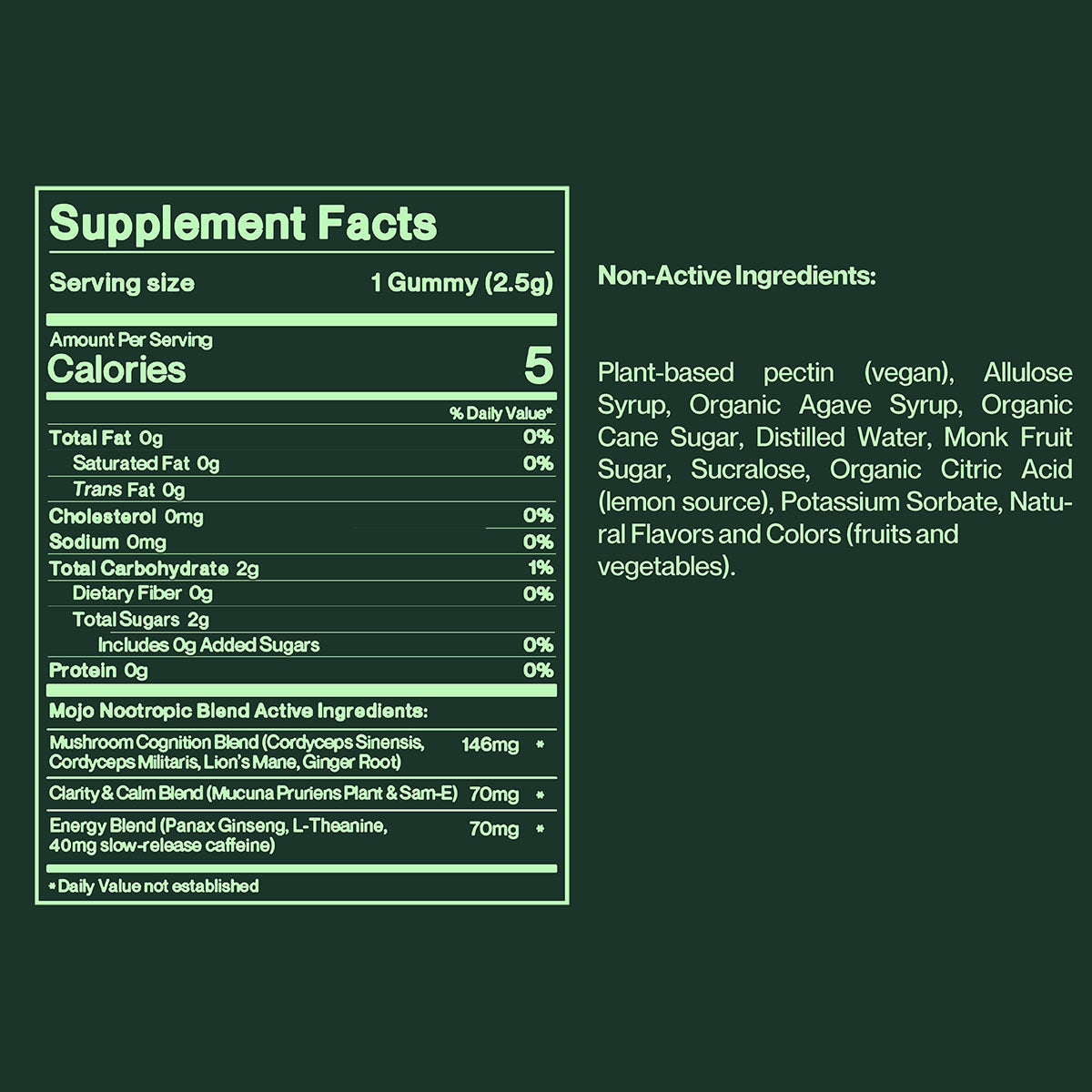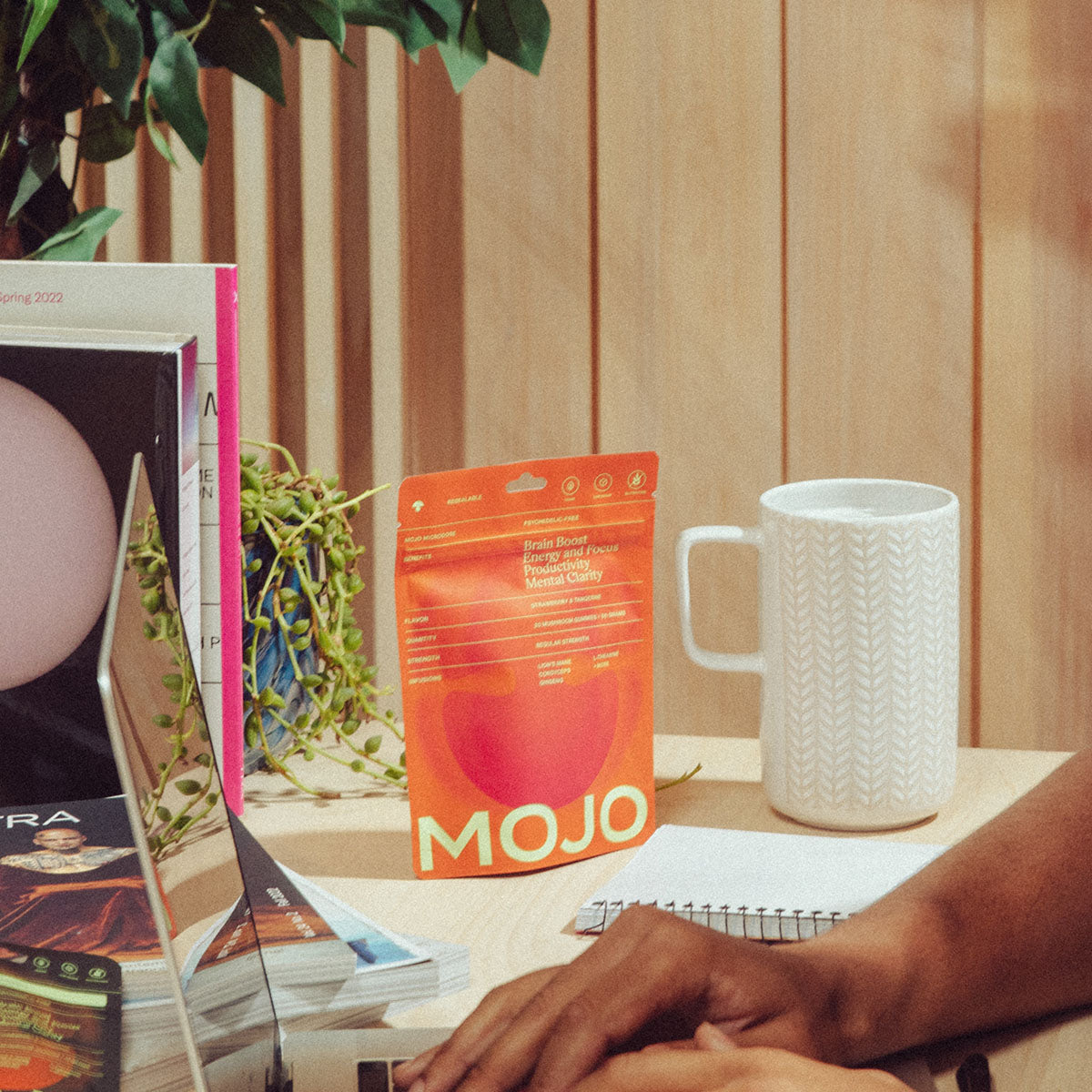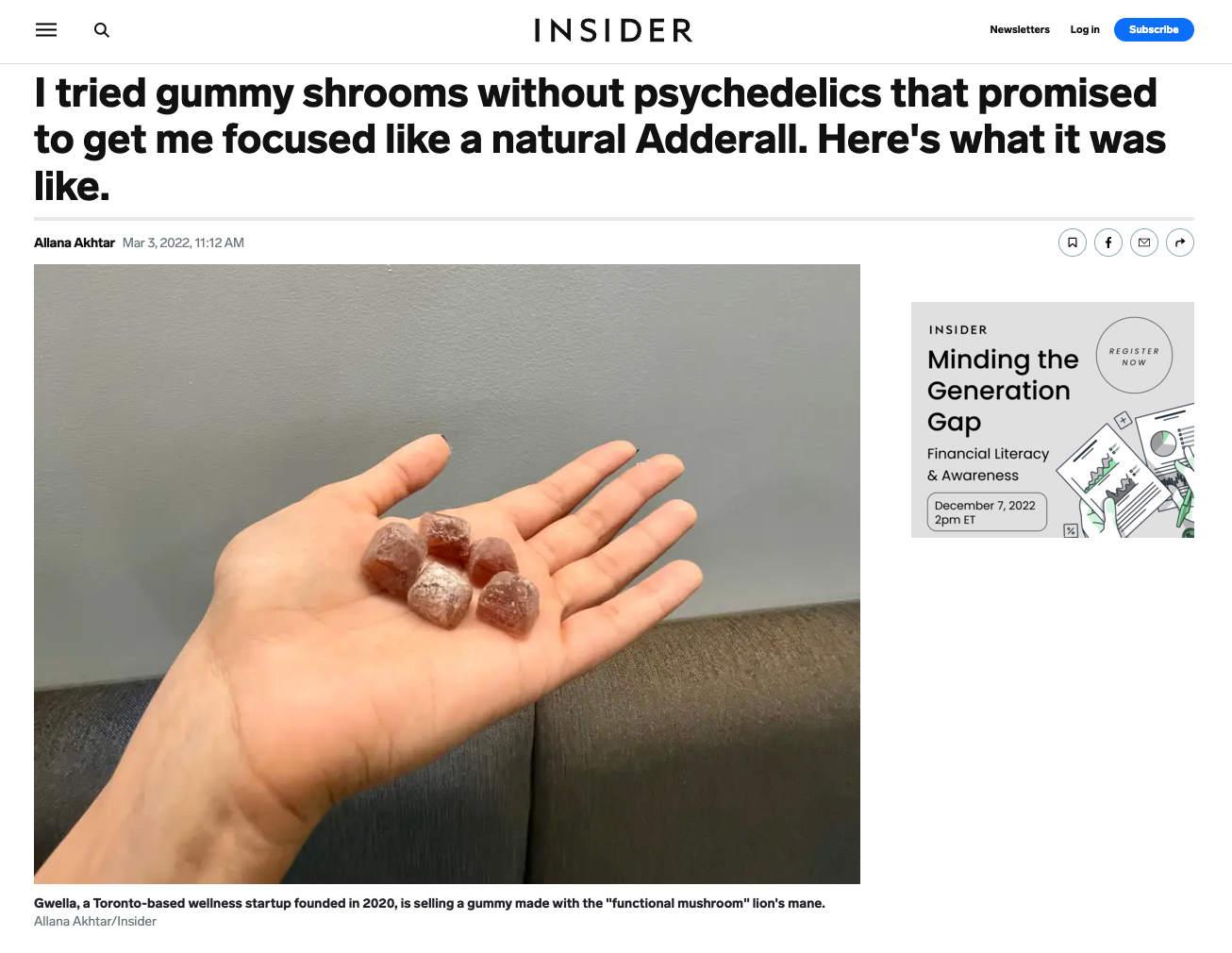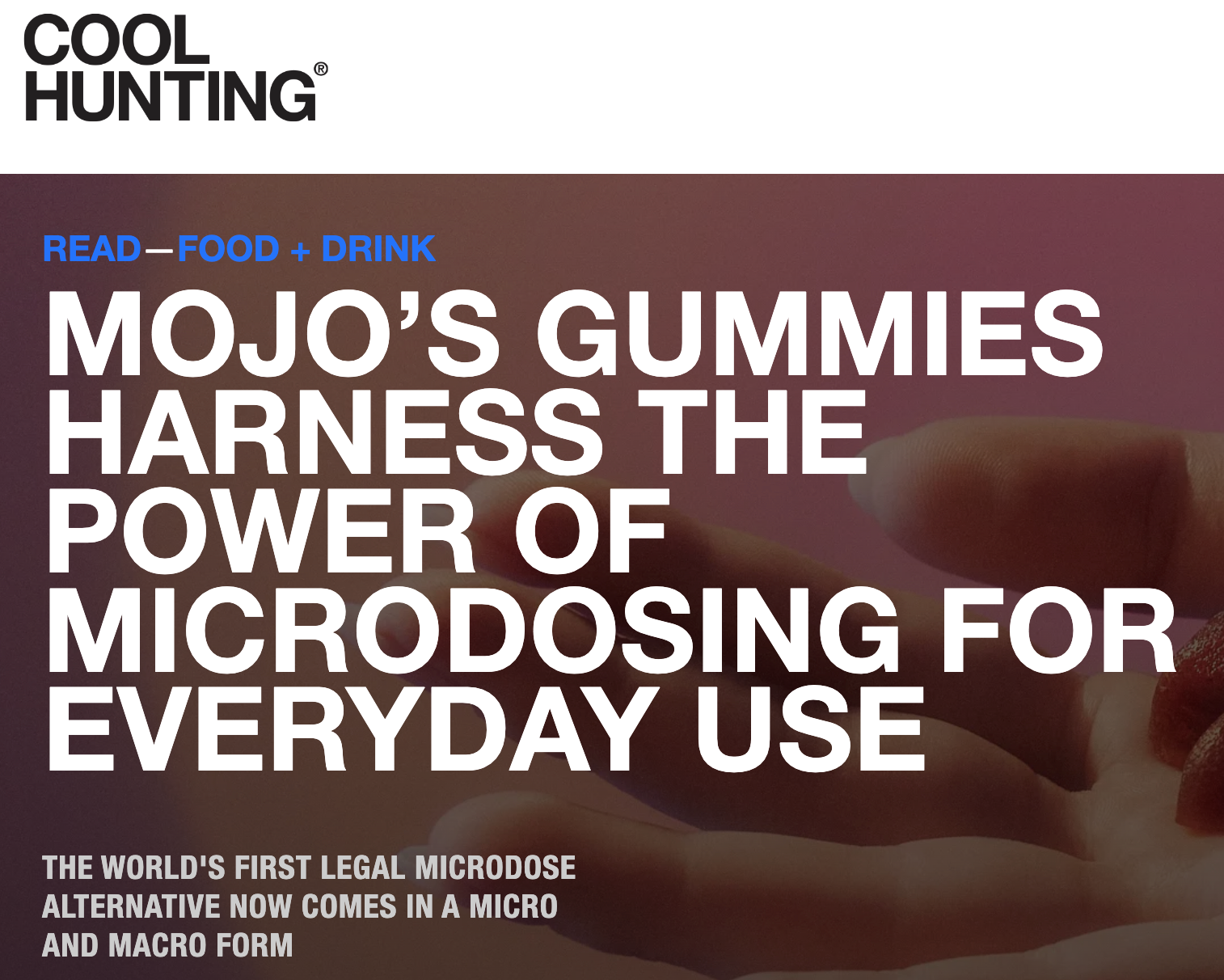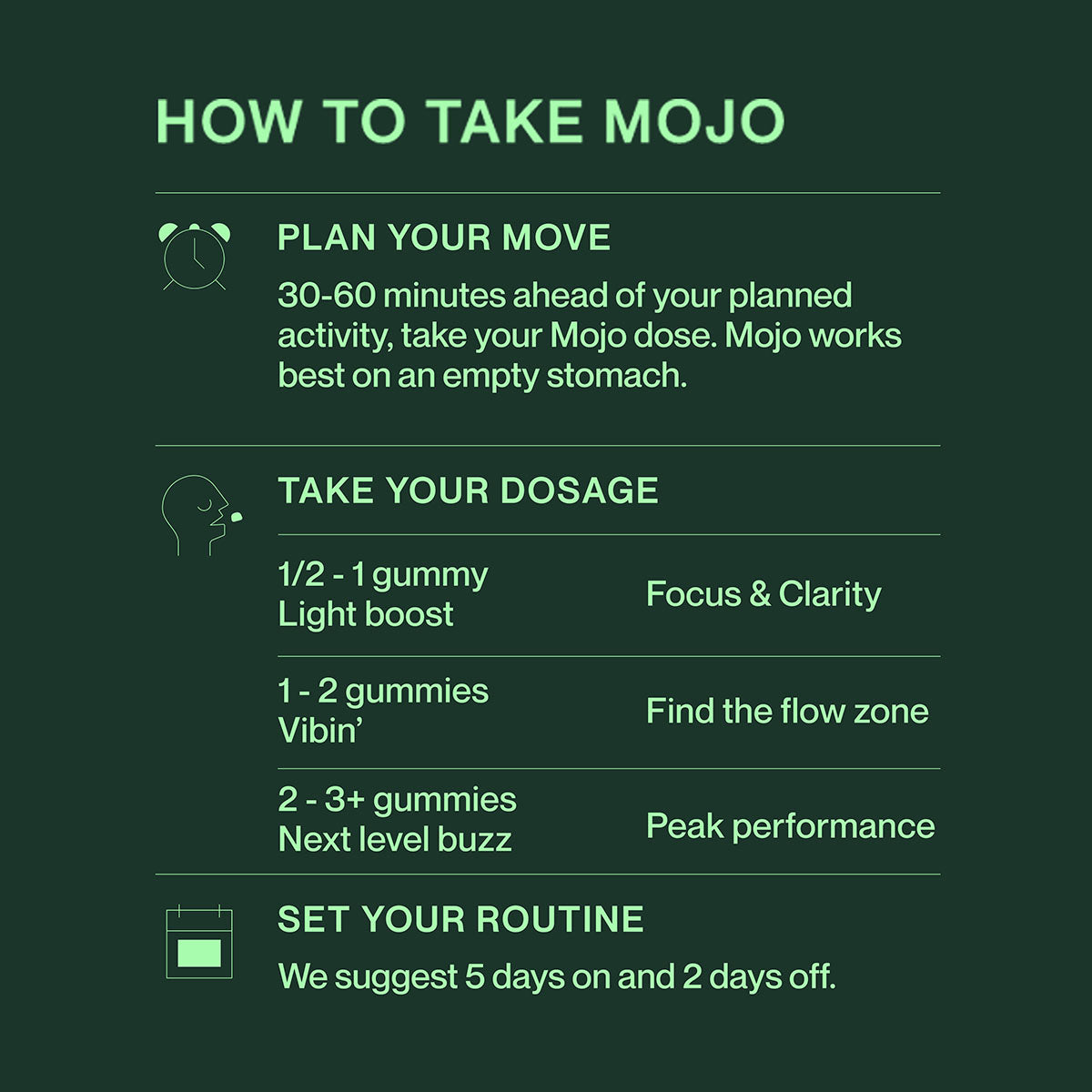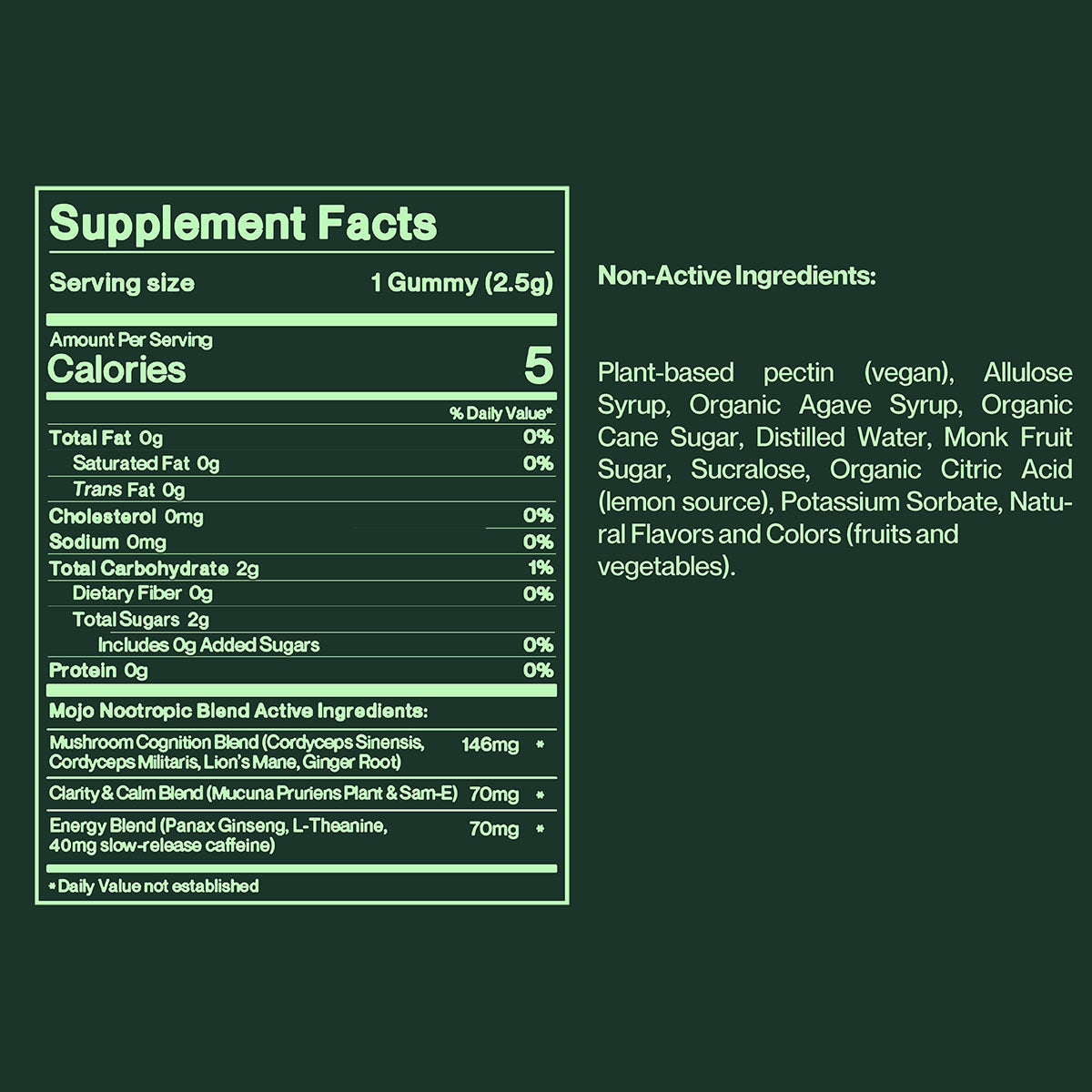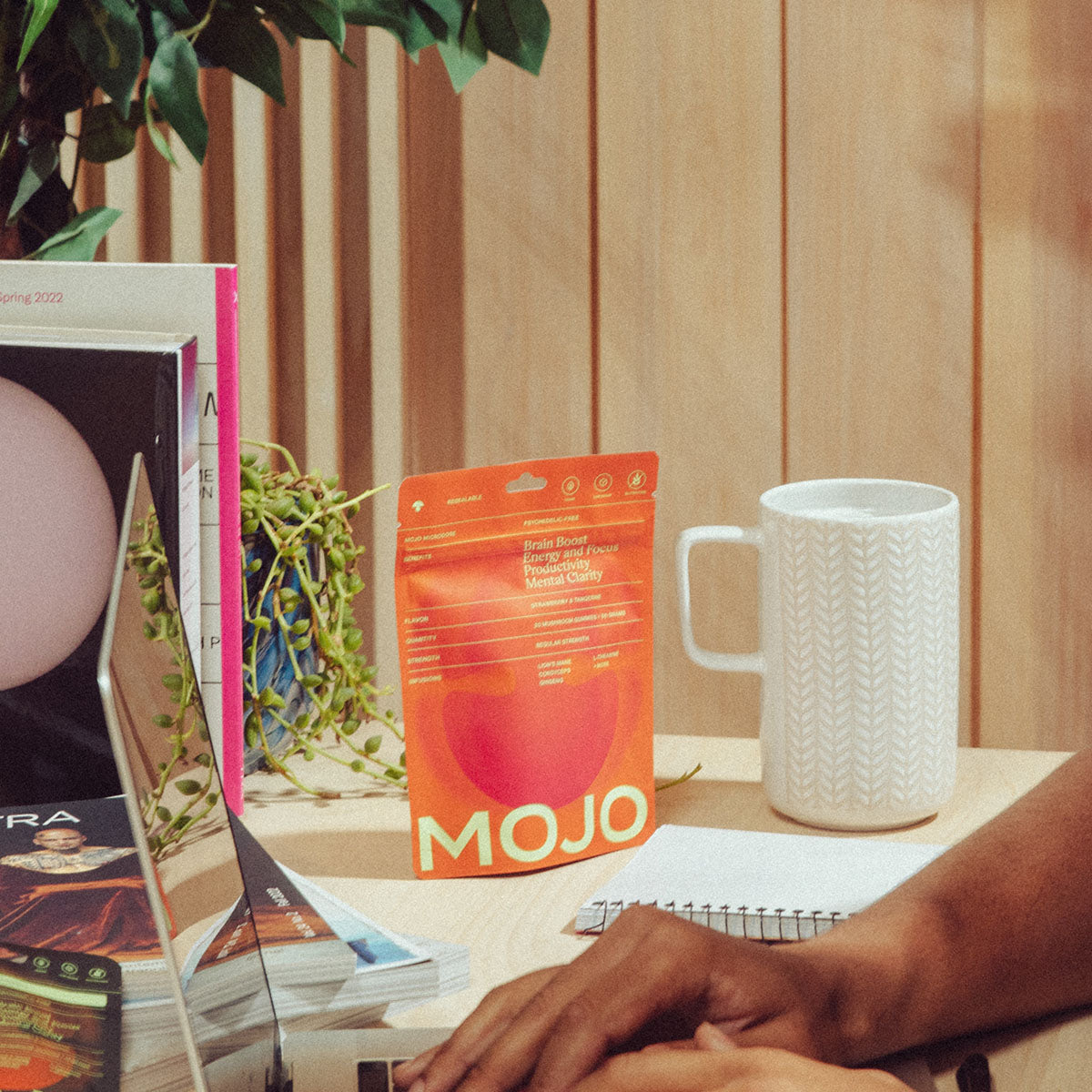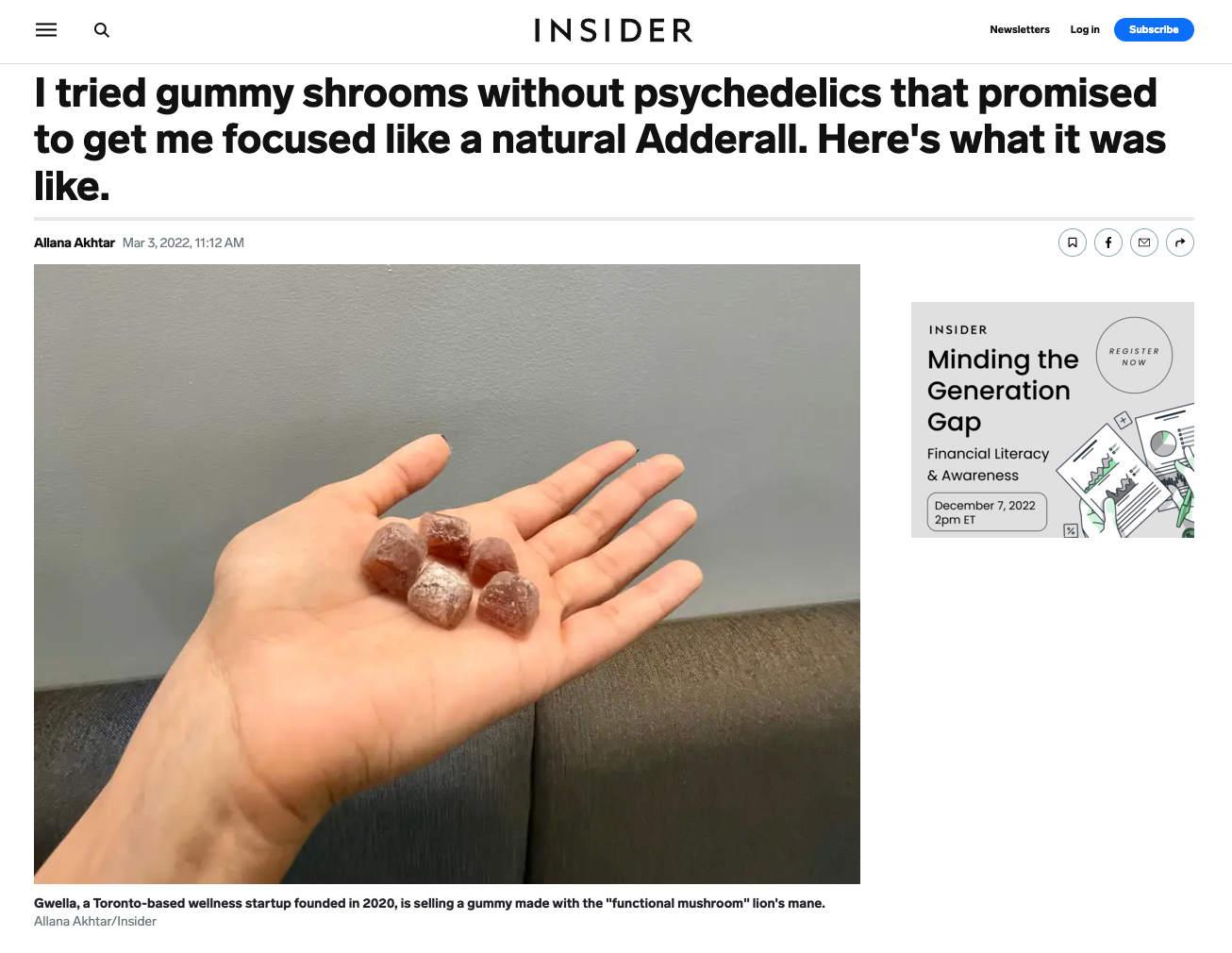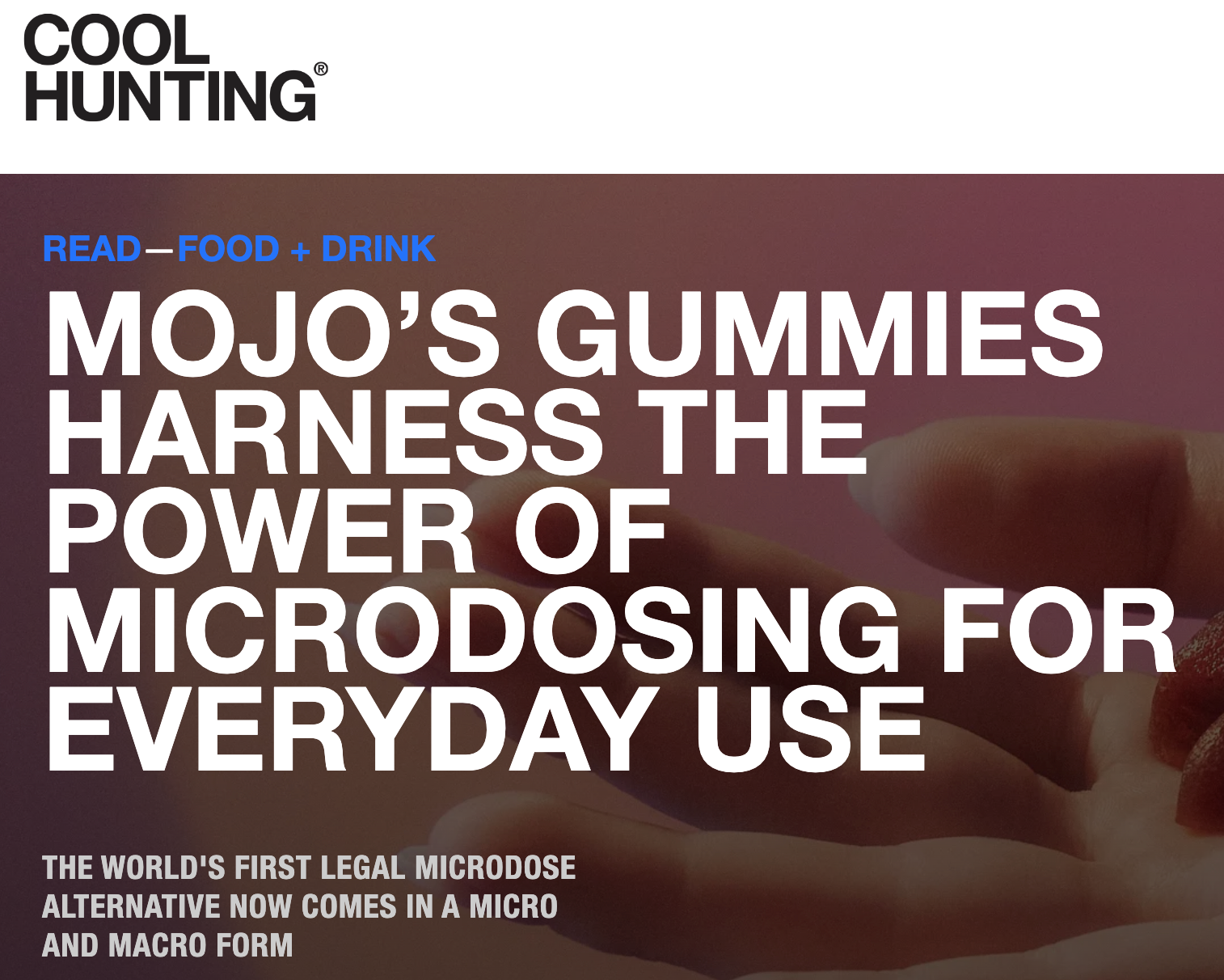 Mojo Microdose Gummies - Regular Strength
Our Mojo journey began when we sought to reverse-engineer the effects of a microdose, without the legal worries. It took us from the forest floor to research backed studies, in search of an effective method of boosting energy, focus, mental clarity, and positivity — and we finally cracked the code.
Our team of scientists reverse-engineered a proprietary blend of functional mushrooms, herbs, and roots that lend you the mental clarity, energy, and patience the modern world demands.

Mojo's effects are intended to be felt in a more subtle arc, due to the functional nature and slow-release caffeine that amplifies the actives over a more balanced experience.
Mojo recently won the product of the year at the Microdose awards, held at the worlds biggest psychedelic science conference, Wonderland. 
Over 500,000 gummies in the U.S since our launch in 2021 - we're proud to help our community think more clearly, be more productive and feel more connected.
Read about Mojo in Cool Hunting or this Vice feature.
DIRECTIONS
Everybody is different, so start slow and see what works for you. For your first dose, take one chew and pay attention to your productivity over the first two hours. Change up future doses by how strongly you felt the Mojo effects.
We recommend no more than 6 chews in a 12-hour period, and remember to drink plenty of water during your Mojo journey!
Recommended routine: We find Mojo works best alternating between 5 days on and 2 days off, however that may fit your schedule.
BENEFITS
Cordyceps Sinensis & Militaris: Native to high altitude, athletes use Cordyceps to boost their immune systems and blood oxygen levels, and our exclusive strain of Cordyceps are cultivated specifically to maximize their energizing properties.
Lion's Mane: More than just focus, clarity, and calm, Lion's Mane mushrooms encourage the body to produce Nerve Growth Factor, which grows and protects brain cells and neurons.
Ginger Root: Popular with everyone from concerned mothers to experienced herbalists for digestive health and healing, ginger settles the stomach while other bioactives are absorbed.
Mucuna Pruriens: An ancient Ayurvedic herb, it's also the source of an amino acid used in modern Parkinson's Disease treatments, and may act as both a neuroprotective and a precursor to dopamine production, driving productivity.
SAM-e: A chemical naturally synthesized by the body, research has suggested that SAM-e supplements could drive productivity and help resist symptoms of depression.
Panax ginseng: Widely used around the world as a source of energy that won't lead to jitters, tension, or undue anxiety.
Delayed-release caffeine: A stimulant used around the world, our unique controlled-release format keeps you energized without the jitters.
INGREDIENTS
Active Ingredients: Functional Mushrooms & Actives 146mg (Cordyceps Sinensis, Cordyceps Militaris, and Lions Mane, Ginger Root), Proprietary Nootropic Blend 89.6mg, Productivity Driver 56mg (Mucuna Pruriens Plant & Sam-E), Energy Blend 54mg (Panax Ginseng, L-Theanine, delayed release of 25mg caffeine).
Non-Active Ingredients:Plant-based pectin (vegan), Allulose Syrup, Agave Syrup, Raw Cane Sugar, Distilled Water, Monk Fruit Sugar, Citric Acid, Potassium Sorbate, Carnauba Wax, natural flavours and colours.
Mojo Microdose Gummies - Regular Strength