Resources for safe and effective psychedelic use.
Here at Gwella, we provide well-researched, high-quality information specific to mushroom-based wellness and psychedelics – and how they can be used to help people like you live more vibrant lives.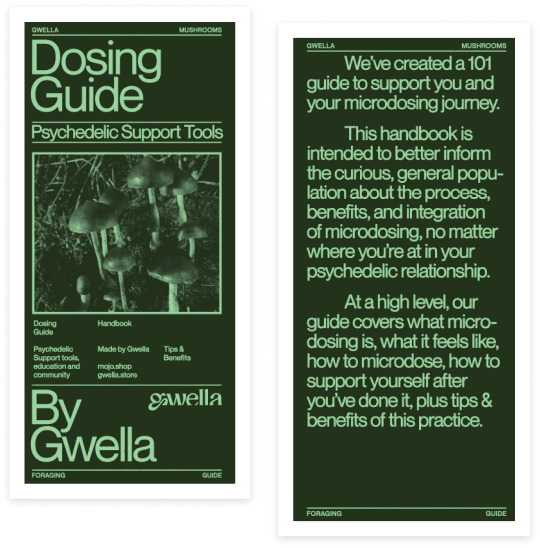 Microdosing Handbook
Microdosing is the act of integrating sub-perceptual doses of psychedelics, such as LSD or psilocybin mushrooms, into your weekly routine for enhanced levels of creativity, energy, focus, and mood.

Learn everything you need to know in this free succinct handbook.
Magic Mushroom Foraging Guides
Learn how to safely source your psychedelics from nature with these free guides. One for the East coast of North America, and one for the west coast of North America. Guides from Europe and the rest of the world coming soon.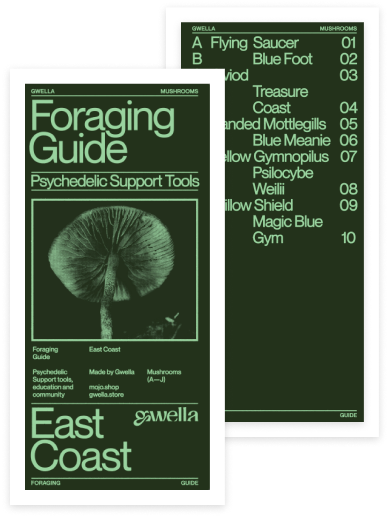 Foraging Guides East Coast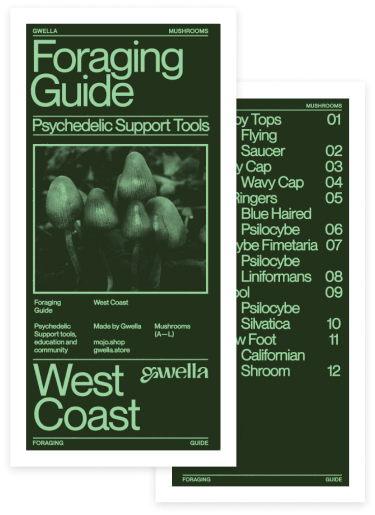 Foraging Guides West Coast